If you're struggling with complex math problems (or trying to help your child finish their homework), an AI math solver will help you find answers fast.
Now, I know there's a ton of controversy around using one of these as many feel it's "cheating."
As an avid overachiever throughout school, we used to look at the answers, and it would help us work backwards to understand how to solve a problem when we were stuck.
So, I highly recommend these as tools to help you learn, not do it for you. You're not going to have access to these AI tools on an exam.
Here are my top 6 picks after researching and testing.
What is the Best AI Math Solver?
Best AI Math Solvers Full List
1. Socratic
Best Free Tool

Socratic is a completely free AI math assistant that can help with way more than math problems.
Developed by Google, Socratic aims to provide the solution to all your homework problems—whether that's algebra, geometry, trig… even biology, drama, and poetry.
Socratic Pros and Cons
Pricing: Socratic by Google is absolutely free.
Socratic Verdict
If you're looking for a free tool to help you with math problems and other homework from a reliable resource, give Socratic a try.
2. Smodin
Great for University Students

Smodin is an AI-powered homework assistant that helps you finish your math homework, learn multiple subjects, and even write essays. But to be honest, I would consider using an AI writer or an AI presentation software before this if it's essays you're looking for.
Supposedly, it covers you for math problems up to the university level.
Smodin Features

Pricing: You can start for free with 3 AI credits per day, or upgrade to the Essentials plan at $10 a month for 100 credits and more advanced features.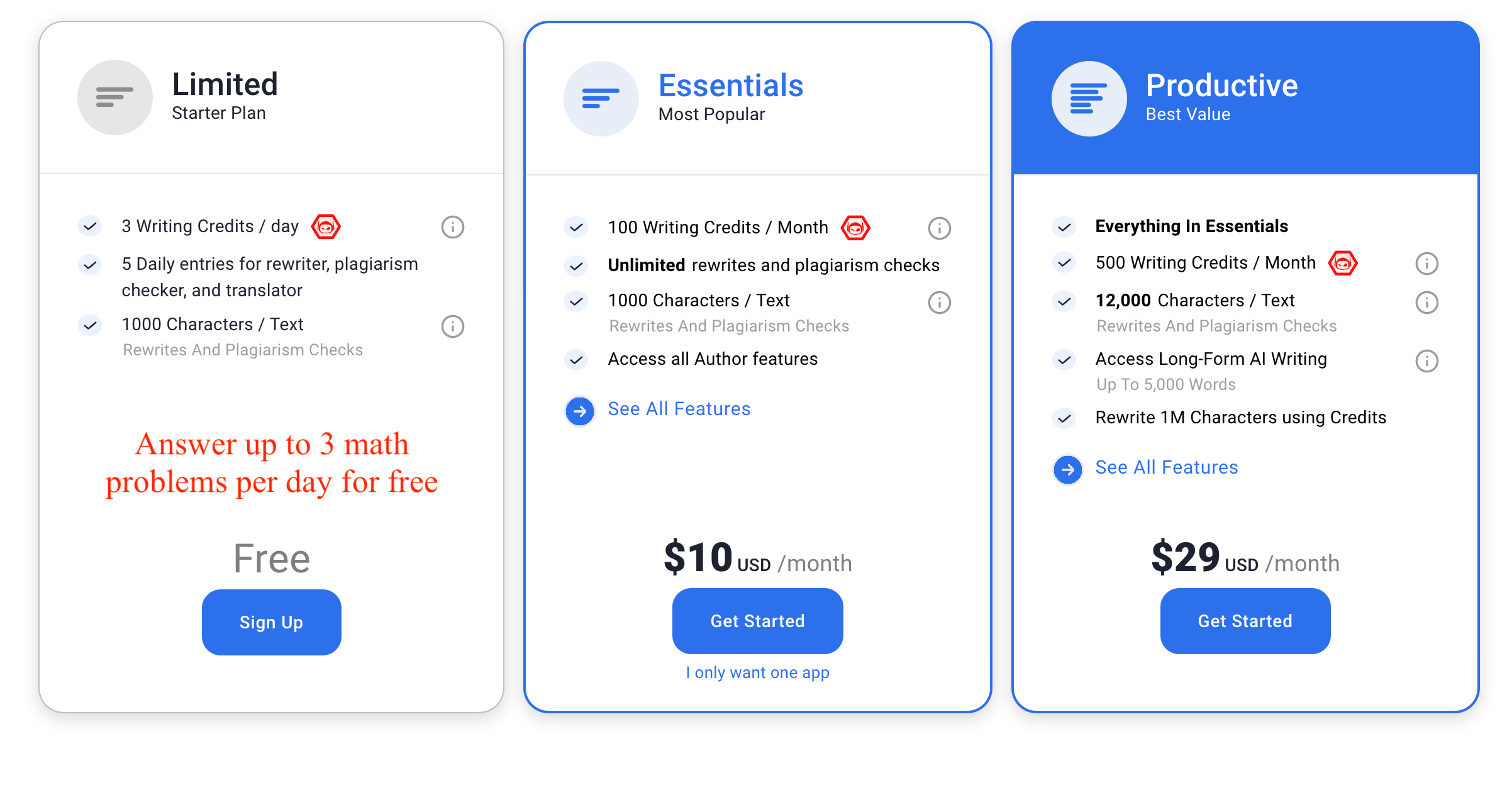 Smodin Verdict
To get some quick math questions answered, Smodin is a great choice for you.
3. Photomath
Great for Parents

It's the great struggle all parents face: trying to solve math problems with your child, but you forgot algebra at least a decade ago. (And some of us didn't understand it the first time, either!)
If you find yourself in this situation, Photomath can help you out. It's a math solver focused on elementary to high school math.
Photomath Pros and Cons
Pricing: Access Photomath Plus for $10 a month to get visual step-by-step explanations of problems, more helpful bonus content, and content supporting popular math textbooks. Or use the core features for free.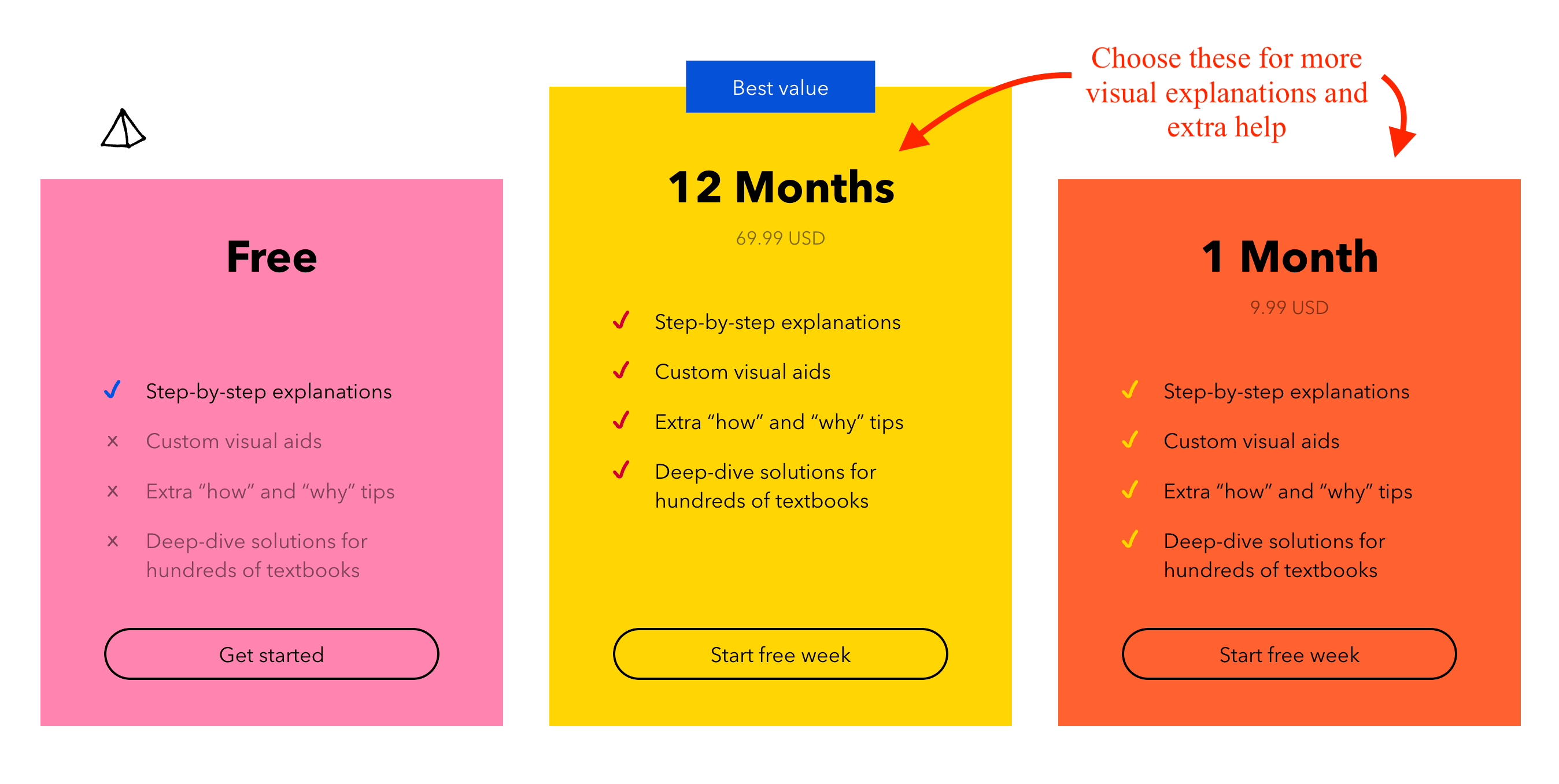 Photomath Verdict
Parents, rejoice! Photomath is here to help you with difficult math homework so your child can have a good learning experience.
4. Symbolab
Visual Math Solver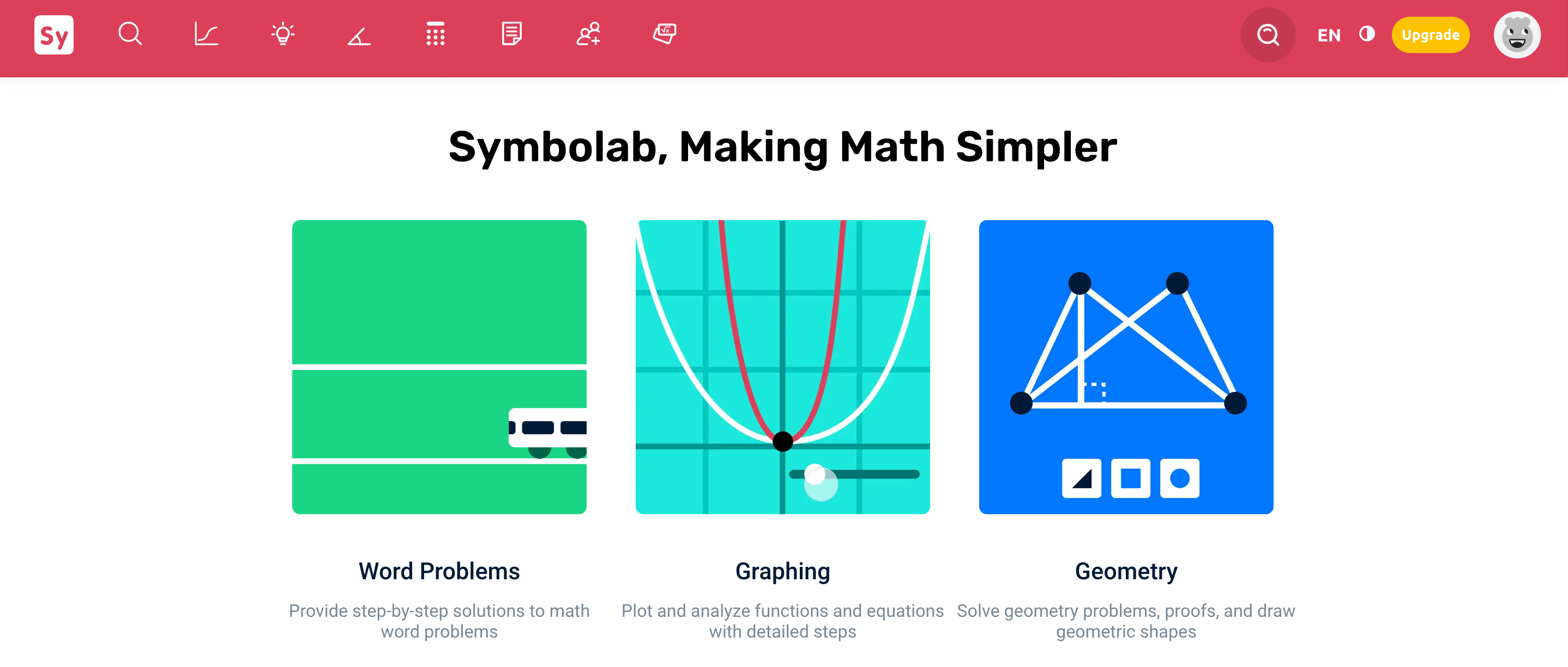 Symbolab is a dedicated math solver that has a special focus on word problems, graphing, and geometry.
So, if those are some topics that you're struggling with, then here are the pros and cons of this one.
Symbolab Features
Pricing: You can use Symbolab for free, but in order to get AI math features, you'll need to upgrade to the Pro plan for $10 a month. With this plan, you'll also get more detailed, step-by-step explanations and personalized assessments.
Symbolab Verdict
Need help solving math problems visually? Symbolab's easy-to-use interface will help you figure out these math problems in a couple of clicks.
5. TutorEva
Most Fun

TutorEva is by far the most fun AI math assistant out of the bunch.
Instead of a boring screen with a blank form to fill out, TutorEva's interface resembles an anime-style game with a cute anime avatar ready to help you with your math homework.
But does it actually help you solve your math problems? Let's find out.
TutorEva Features
Pricing: Subscribe to the Pro plan starting at $10 per month. (You can find pricing details inside the App Store or Google Play.)
TutorEva Verdict
If you'd rather be gaming than doing homework, Tutor Eva can help you break the habit and start enjoying math again.
6. WolframAlpha
Real-Life Calculations

WolframAlpha is an insanely detailed AI math solver and calculator app.
Not only does it solve traditional math problems, but it also figures out complicated real-life calculations, like the "total length of all roads in Spain" or whatever else you want to throw at it.
WolframAlpha Pros and Cons
Pricing: To get step-by-step solutions and more advanced features, you'll want to upgrade to the Pro plan for $8 per month or $80 per year.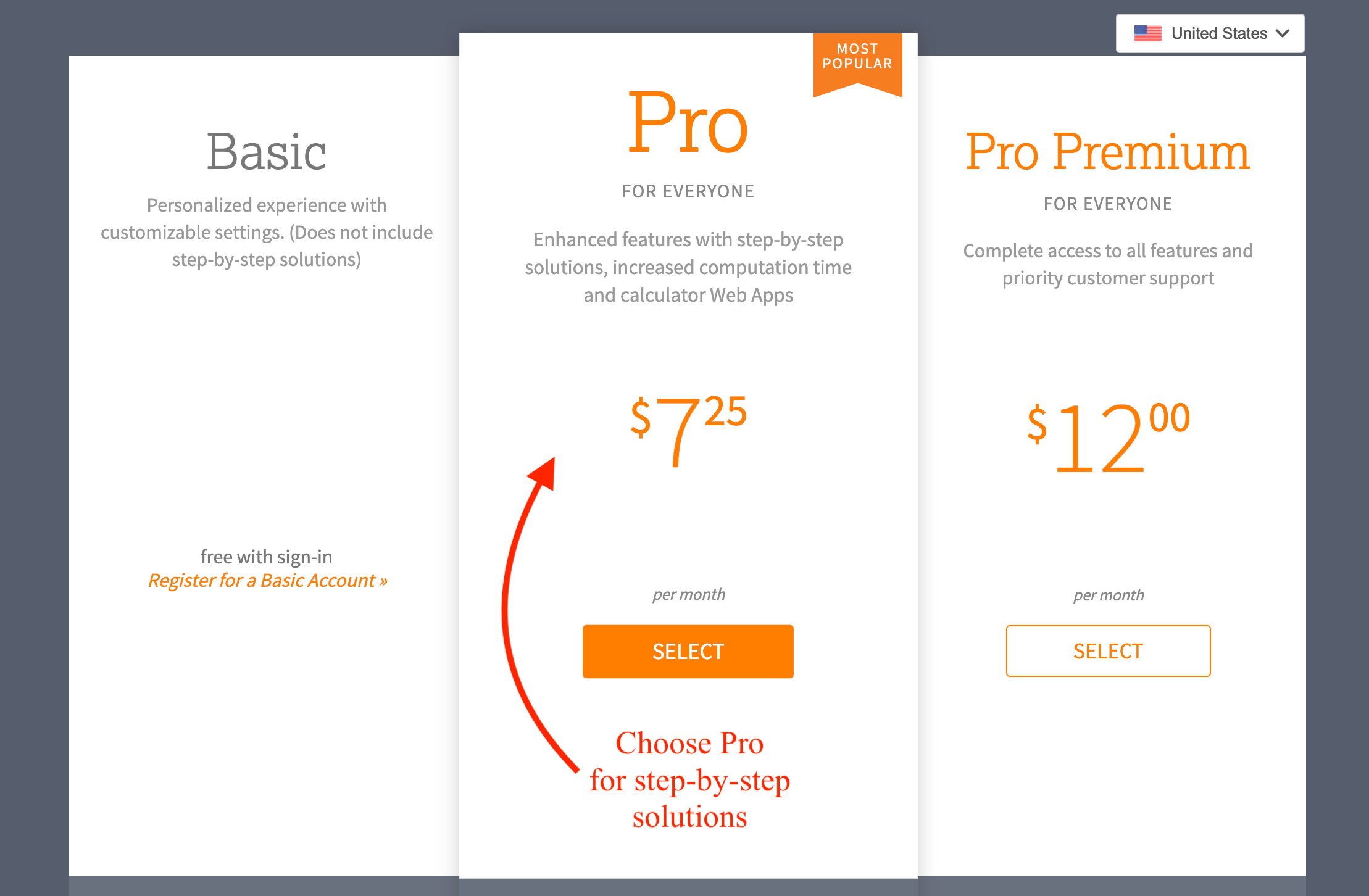 WolframAlpha Verdict
Once you discover what you can calculate with WolframAlpha, you'll never want to go back to regular calculators again.
What is an AI Math Solver?
An AI-powered math solver uses AI technology, neural networks, and machine learning capabilities to understand and solve math problems.
Most AI math solvers also explain how to solve each problem with step-by-step solutions so learners can understand mathematical concepts.
Why use an AI-powered math solver?
This is not a way to cheat on your homework, and if you do this, it will likely nip you in the bud come exam time.
All in all, it's a great investment for students struggling with math, who want to avoid headaches in school and learn without stress.
Frequently Asked Questions (FAQs)
Can AI help with my math homework?
Yes! AI math solvers are designed to solve math problems, provide accurate solutions, and teach you important mathematical concepts with step-by-step explanations.
Which AI tools can solve math problems?
Socratic, Smodin, and Symbolab are some of the best. Check out my reviews of six different AI math solvers in the article above.