The Best AI Translator Apps & Services for Businesses (2023)
Last Updated on June 19, 2023
You've already done well in your native language market, and now it's time to expand your business to more languages, cultures, and countries.
As you consider translating your content into new languages, you might wonder how the best AI translator can help aid the process.
AI translators are a no-brainer for businesses that want to translate content. They save time and money and can translate with high-level, human-like accuracy.
So which AI translator is best for your business?
I've reviewed the 4 best AI translation apps below, so you can find the right one for your use case.
Before we dive in, you can also check out a full list of AI tools and writers here.
What is the Best AI Translator?
Here's the full list of items reviewed.
Best AI Translating Software
1. DeepL Translator
Most Accurate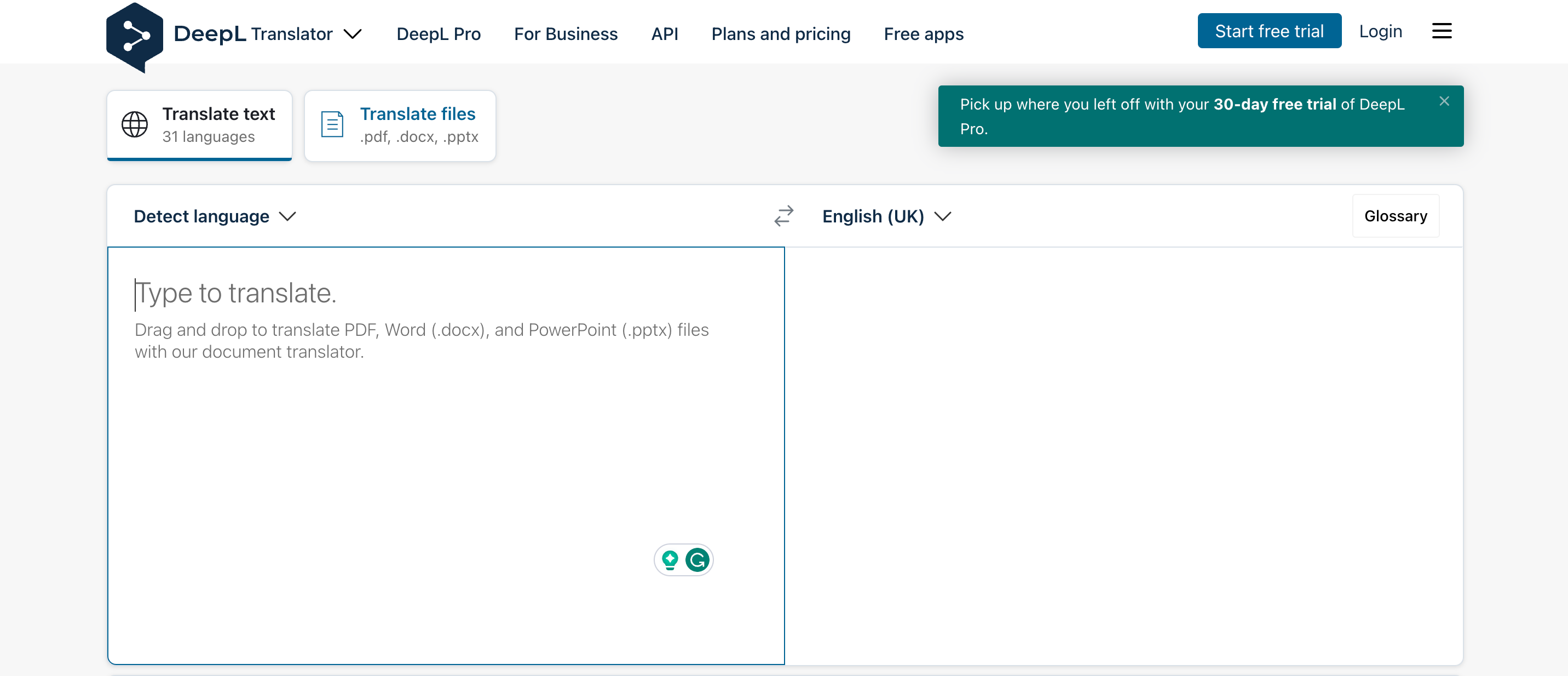 Dubbed "the world's most accurate translator," DeepL's machine translation quality is seriously impressive.
The AI translation tool picks up on subtle nuances in your document, then translates them into the target language with precision.
The catch is, it only covers 31 languages. (Compared to over 100 languages from Google).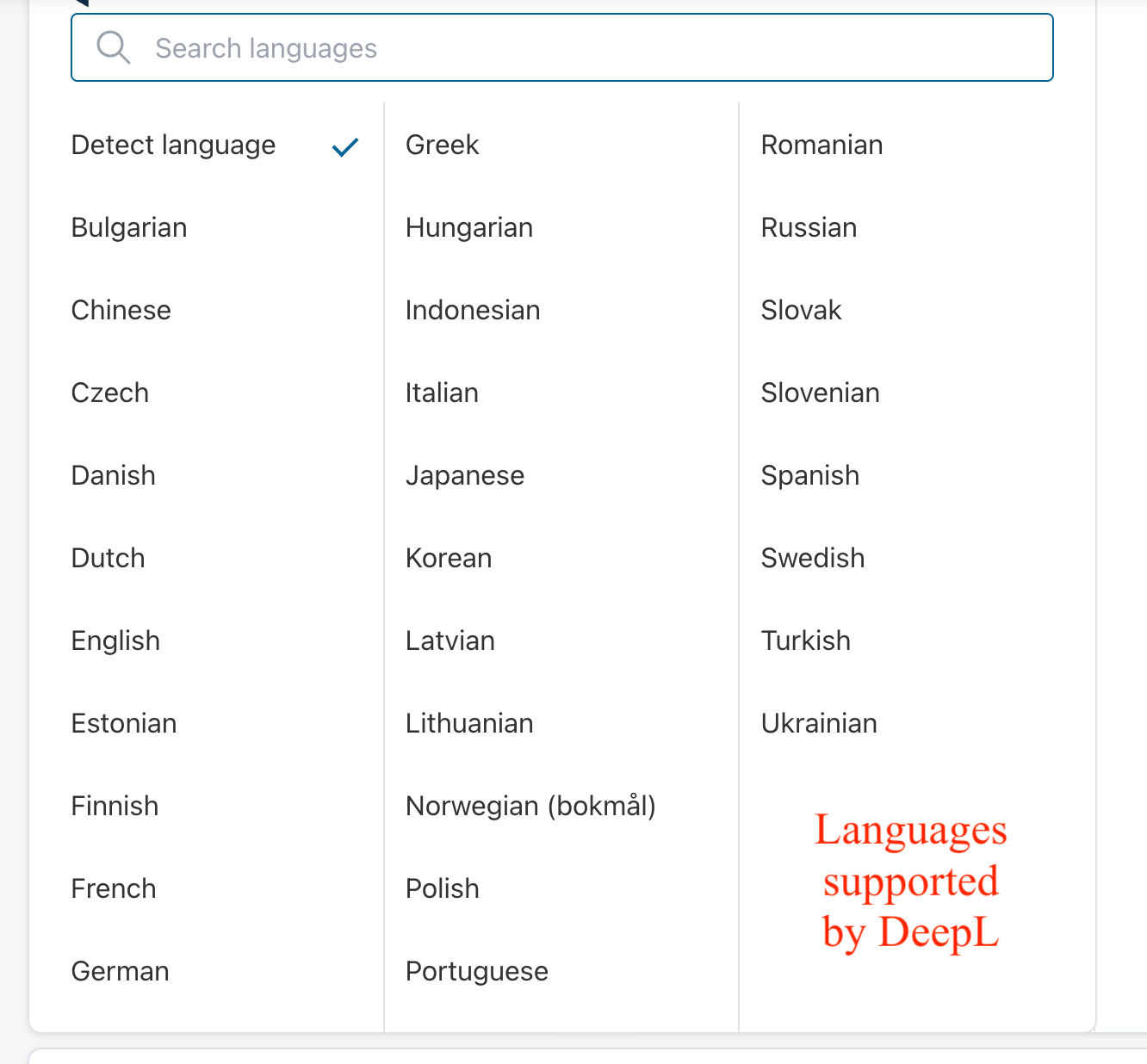 Here's what I like about DeepL:
DeepL Pricing
DeepL is free to use, but you can upgrade to DeepL Pro for advanced features like a bigger glossary and better security. Get started with a 30-day free trial.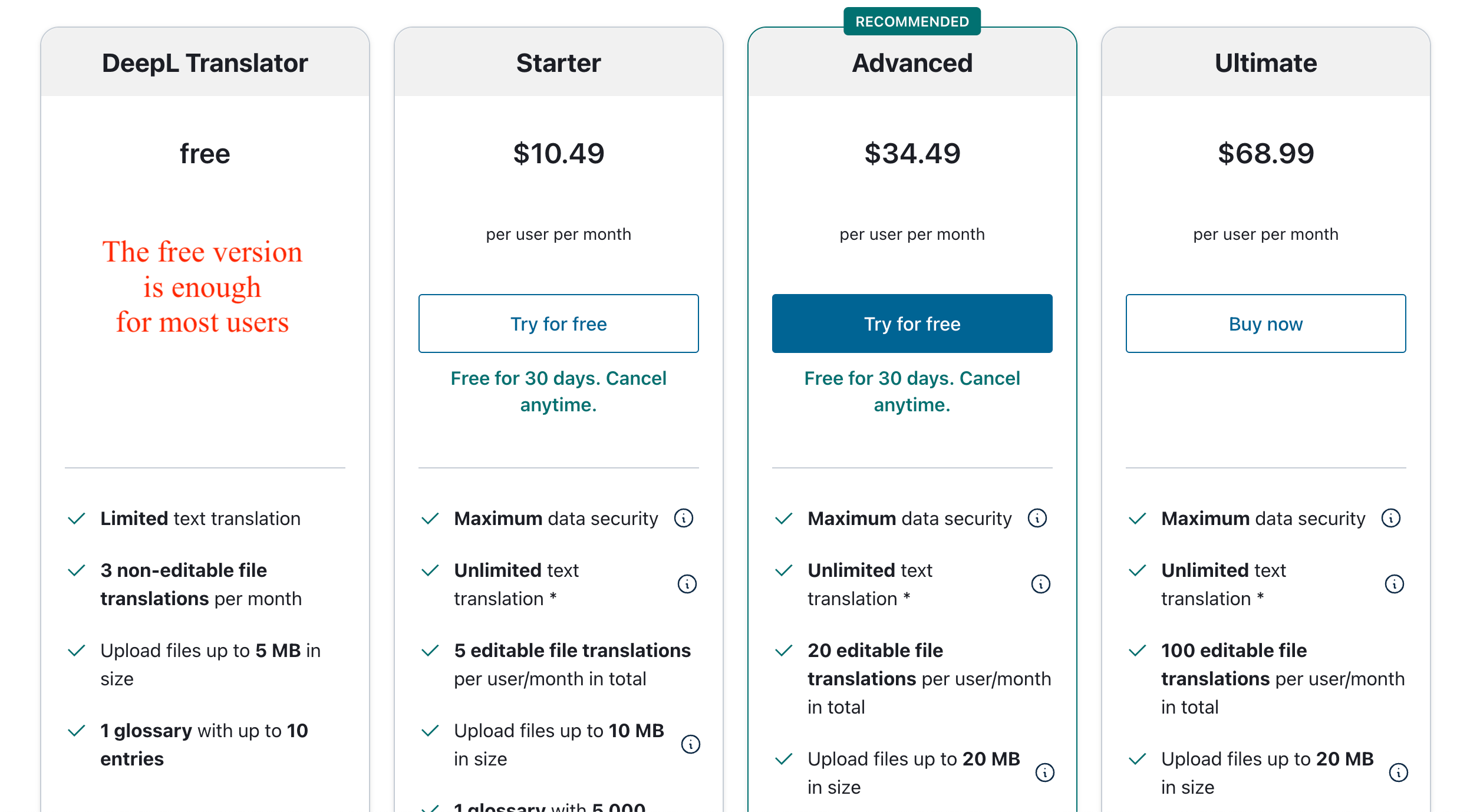 Here's what you get with DeepL Pro:

DeepL Verdict
If you're looking for accuracy (and with translation, who isn't?), DeepL is a great translator to convert PDFs or other documentation (If your language pair is included, that is.)
2. Google Translate
Best Visual Translator

This is the OG of automatic translation. We've all had some fun with this free online translator and text-to-speech generator (me included).
And it's still impressively accurate, probably because Google feeds it data like crazy.
The best part about Google's AI translation app is that it supports a whopping 133 languages (though with varying levels of accuracy).
Here's where Google Translate shines: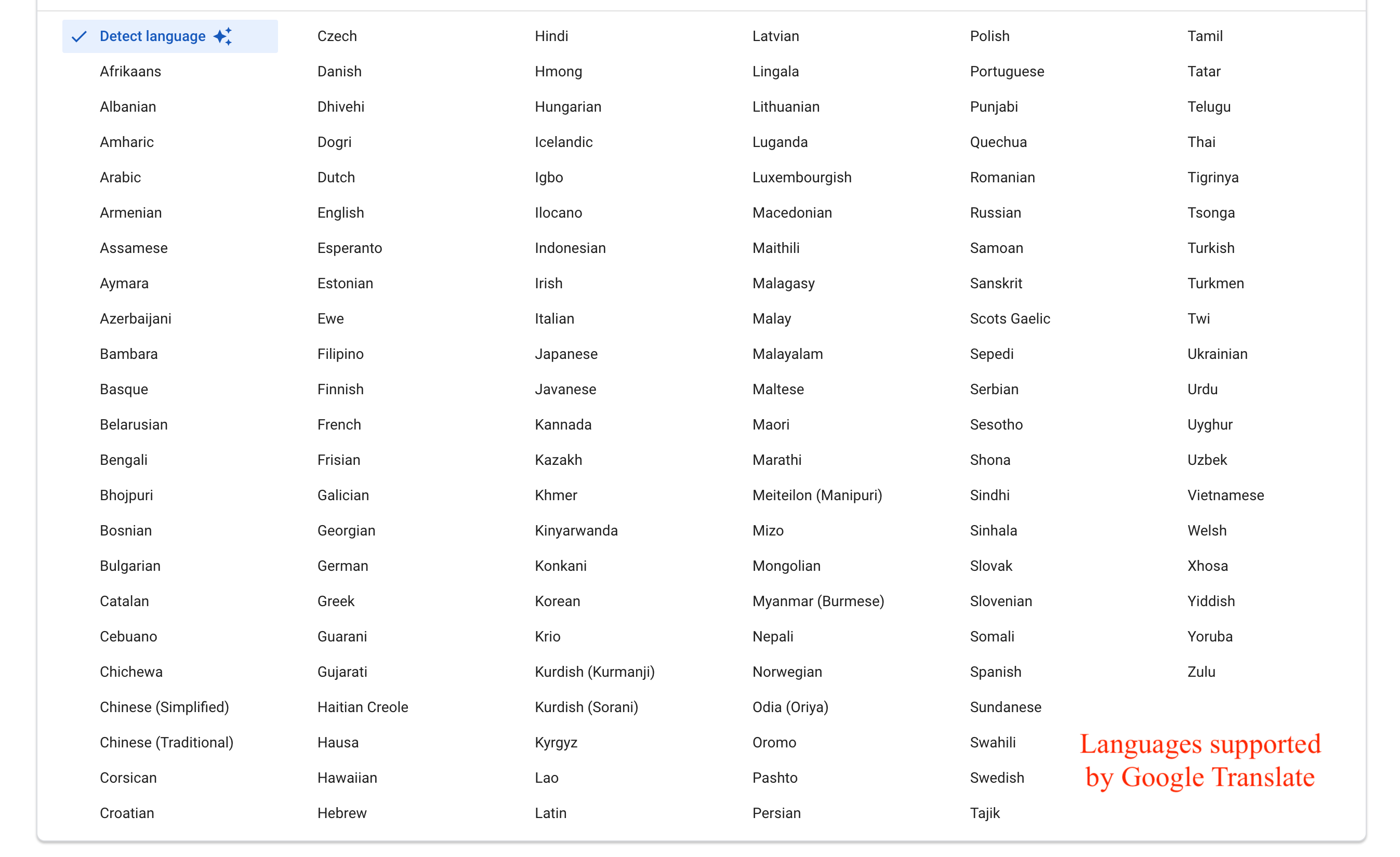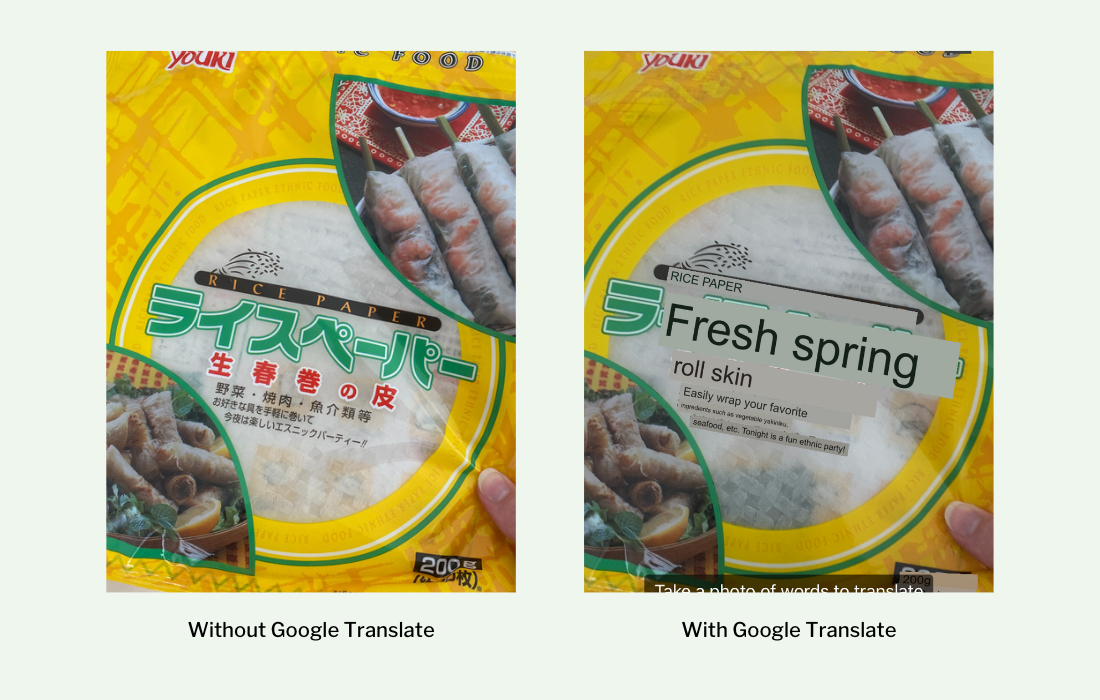 You can translate text from images, Excel files, or URLs inside your browser.
Google Pricing
This AI translation app is completely free to use.
Google Verdict
Google Translate's got your back if you need accurate machine translation of niche languages or real-time AI translation of street signs, menus, and other real-life objects.
3. Smartcat
AI Translation Platform for Teams

Smartcat calls itself an "all-in-one translation platform."
It's the best of both worlds, combining AI-powered translation, human translators, and project management software.
Here's what makes Smartcat stand out:

Smartcat Pricing
The Free plan lets you translate roughly 30,000 words a month with AI, with unlimited users and languages. The catch is, projects expire after 45 days.
Paid plans start at $99 a month for an average of 12,500 words per month (150,000 words per year).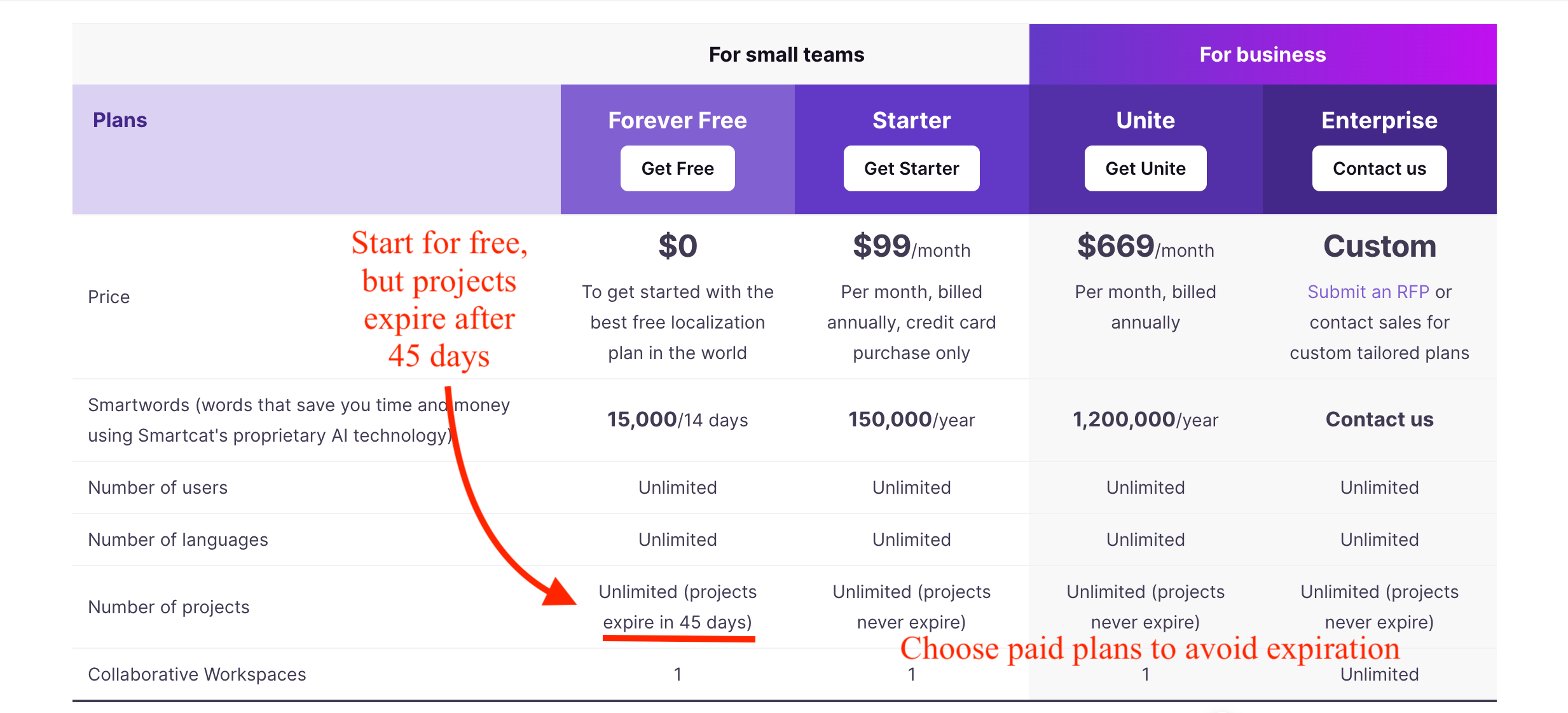 Smartcat Verdict
Businesses that need to manage large translation projects with multiple stakeholders (but also want to leverage the power of AI translation) will benefit from using Smartcat's helpful translation tools.
4. Lokalise
Localization Assistant

Lokalise is a localization software for teams. It's designed to help localize things like:
These projects often have moving parts that must be customized for the language and culture of the market they're being translated for.
And many have specific parameters to follow, like app screen titles that must be a certain length.
Lokalize organizes all of this, and now has an AI translation tool in private beta.
Here's what I like about Lokalise and the new AI assistant, Lokalise AI: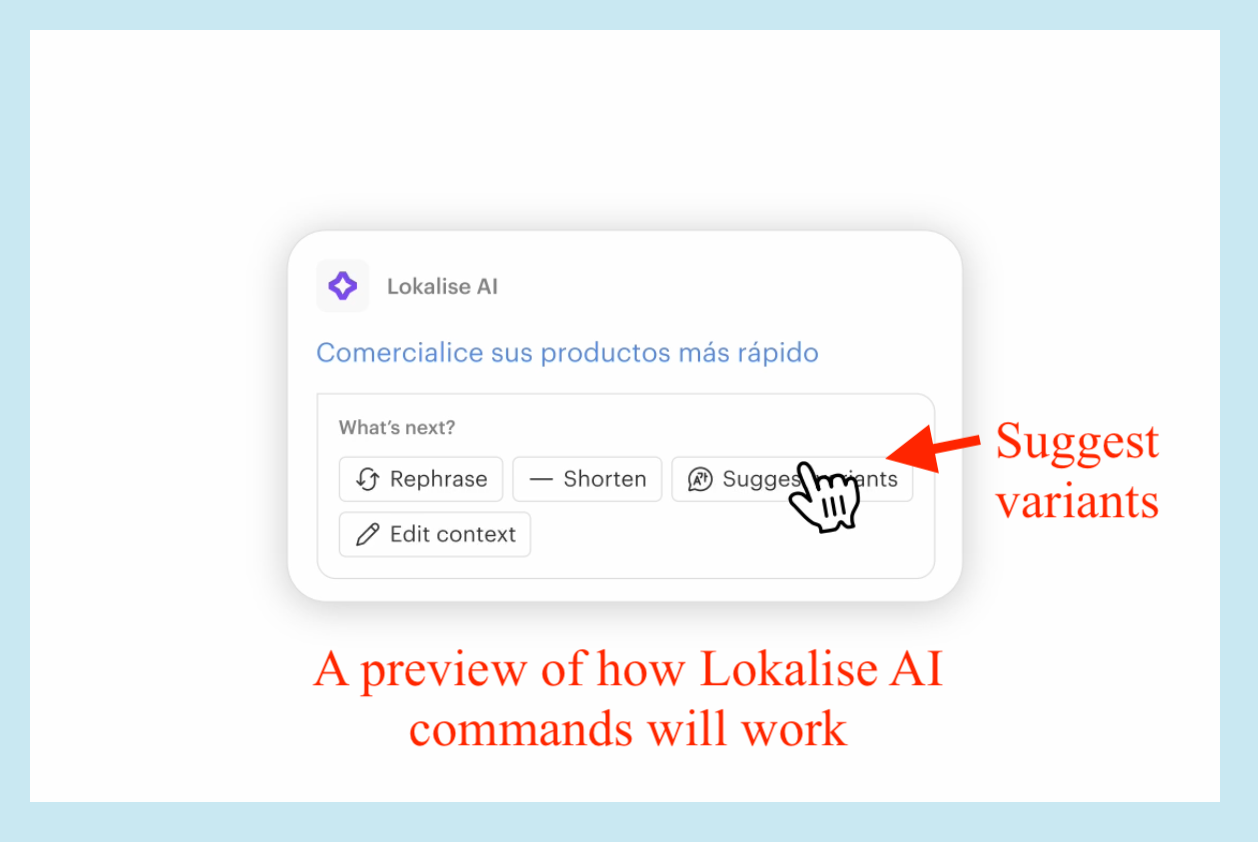 Localise AI Pricing
The Start plan supports 10 users, unlimited projects, and limited integrations for $140 a month.
For the complete feature set, including the translation memory, glossary, and editing history, you'll want to choose the Essential plan at $270 per month.
But if you need to integrate with apps like HubSpot or ZenDesk, you'll have to pay $990 per month for the Pro plan.

Localise Verdict
Lokalize is the perfect tool for localizing big projects with many moving parts. It'll help you keep translations organized and consistent throughout the process.
What is an AI Translator?
An AI translator is a type of software that uses artificial intelligence to help translate text from one language to another.
It's like having a personal robot who's read every dictionary of every language and can seamlessly pull them together for highly-accurate translations.
Using natural language processing technology, these programs can break down human language, understand its meaning, and then form natural-sounded sentences as a response.
What is Machine Translation?
Machine translation uses computer programs and algorithms to translate text from one language to another.
If a machine translation software uses artificial intelligence technology, such as neural networks or machine learning, it could be considered AI translation. (This is also called neural machine translation.)
But not all machine translation tools use AI. If you're looking for a great translator, I highly recommend an AI one as they understand the nuances within a language.
Why Use AI Translation?
Because AI translation tools use neural networks that mimic how the brain stores knowledge, these pieces of software provide the most accurate translations you can get from a machine.
The most recent AI translation tools can understand even the most subtle nuances of a piece of text and translate sentences naturally into another language.
Frequently Asked Questions (FAQs)
Which AI is best for translating?
If you're looking for a simple, free tool, try DeepL Translator or Google Translate.
What is a source language and target language?
A source language is the original language of the text you want to translate. A target language is the language you will translate the text into. 
So if I translate a Spanish-language document into my native language of English, Spanish is the source language, and English is the target language.
Can AI translation tools translate into multiple languages?
Yes they can! DeepL supports over 30 languages, while Google supports over 130.