These days, you'd be hard-pressed to find an industry that has yet to be jolted by AI technology, with never-before-seen software that can solve huge, complex problems in a matter of seconds.
This applies to the real estate industry, too. We now have apps that aggregate data to find you the perfect home, analyze prices so you know when to buy and sell, and harness language data to help real estate agents run and grow their businesses.
As for my background: I come from a family of realtors and had my own realtor license back in 2008 (not the best timing!), so I have a good understanding of the business.
In this article, I'm bringing you the best AI real estate tools to help you find, buy, and sell a home, optimize a property, and grow your real estate income. Check out my full list of AI tools here, and if you're an agent, be sure you're using a digital business card.
It will be fun to watch what new technology will be coming down the pipeline in the next few years!
ZipSmart
Placer AI
HomeByte
What Are The Best AI Tools for Real Estate?
Best AI Real Estate Tools
1. Epique AI
AI Tools for Real Estate Agents

Epique AI brings together powerful AI tools designed to help real estate professionals build and grow a successful business. Tools include AI writers, lead capture, and knowledgeable chatbots.
Here are some great features of Epique AI:
Pricing
The AI writing and idea generation tools are free, but you must join the Epique Brokerage to access the other tools.

Epique's Verdict
Running a business isn't easy—you need to write well, generate leads, and sidestep costly legal or customer service issues. Epique AI's toolset can help you and may be a good choice for a beginner agent.
2. HomeByte
Smart Home Search

HomeByte acts as a smart AI assistant on your home-buying journey. Not only do they make it easy to pinpoint the exact homes you're interested in buying, but they also help you decide if you'll like your new neighborhood.
Here are the best features of HomeByte:
Pricing
HomeByte is free to use.
HomeByte Verdict
Want to make your home search easier? HomeByte is the next app you should try outside of the usual Realtor and Zillow options.
3. ZipSmart
Real Estate Price Forecasting

ZipSmart is an AI real estate app that analyzes historic price data in your area to predict when prices are low and high so you can confidently buy and sell.
Here's what I like about ZipSmart:
Pricing
The tool costs $99 for six months of use (totaling $198 per year or $17 per month). At the time of writing, ZipSmart is offering a 30-day free trial for new users.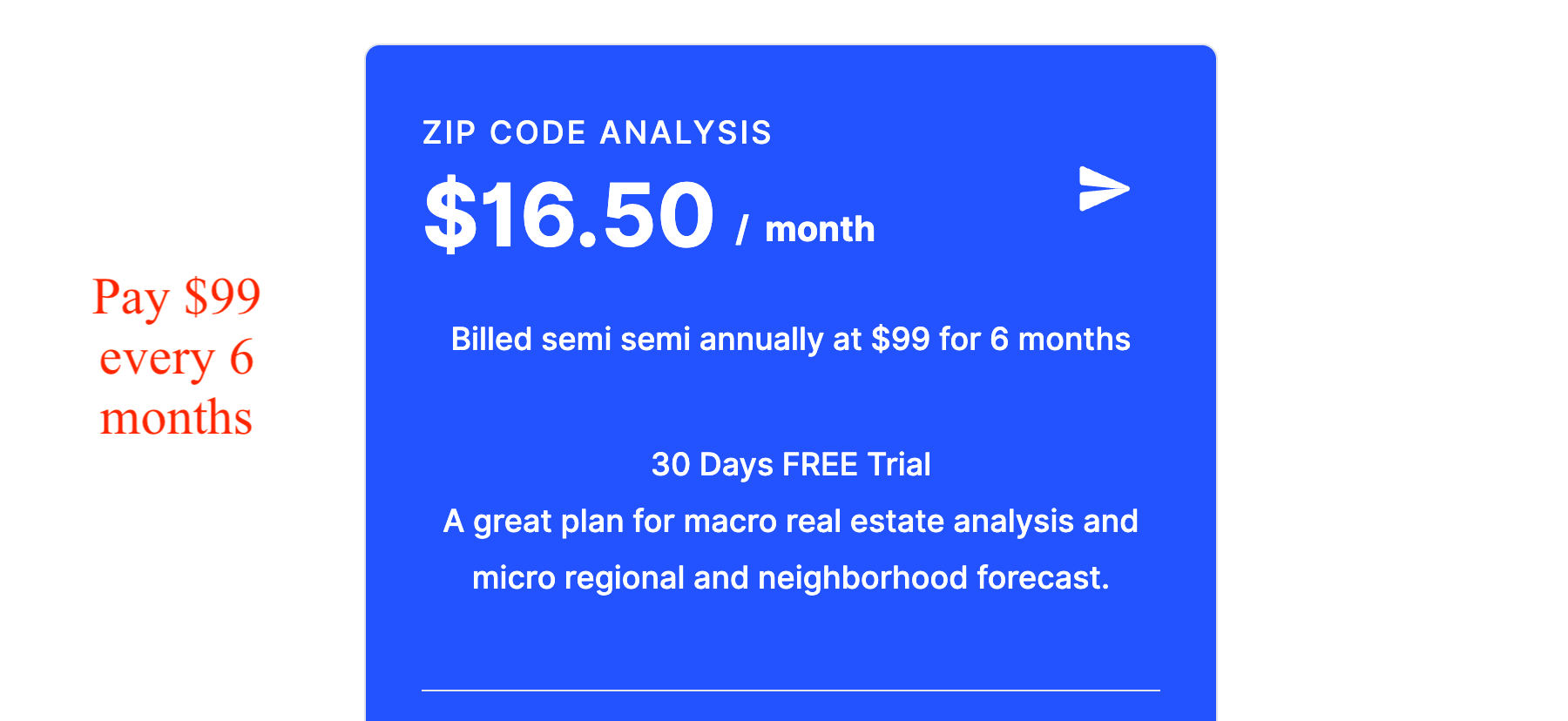 ZipSmart Verdict
Whether you're buying for personal use or you're a real estate investor, ZipSmart is a neat tool to determine if it's the right time to buy a house, invest, or move to a new rental.
4. Placer AI
Smart Property Analysis

Placer AI analyzes location data, foot traffic, and other information about your property to help you better understand your audience and their needs. This is a great option for commercial real estate investors.
Here's what you need to know about Placer:
Pricing
It's free to try the tool, but you must apply for a custom quote to use it professionally.

Placer Verdict
Placer AI is great for three different types of customers: (1) you own a commercial property and want to get the best ROI, (2) you run a business and want to find a property to open up shop in, or (3) you're in the market for a new property.
5. REImagine
AI Staging App

REImagine is a powerful image-generating app that can take a photo of any room and virtually renovate or redecorate the room with artificial intelligence.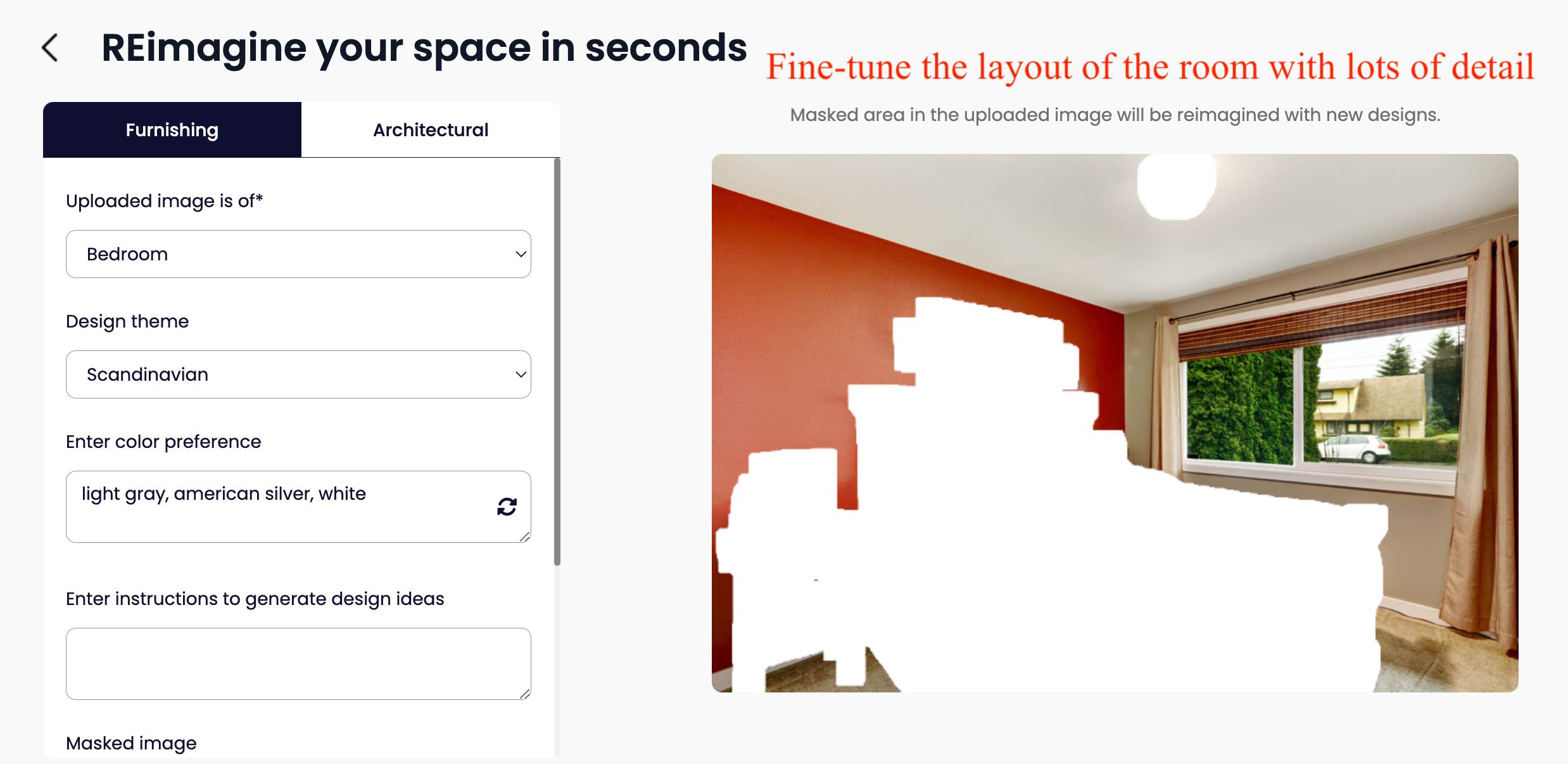 Here's what I like about REImagine:
Pricing
Pricing wasn't listed at the time of writing, but you can try ReImagine for free.
ReImagine Verdict
This is a great solution for homeowners who plan to renovate or redecorate a project before a sale or for real estate companies who want to stage a home or property.
6. Getfloorplan
Floor Plan Generator

Getfloorplan is an intuitive app that takes a 2D floor plan and automatically generates a 3D render of the layout (with furniture) and a 3D virtual tour.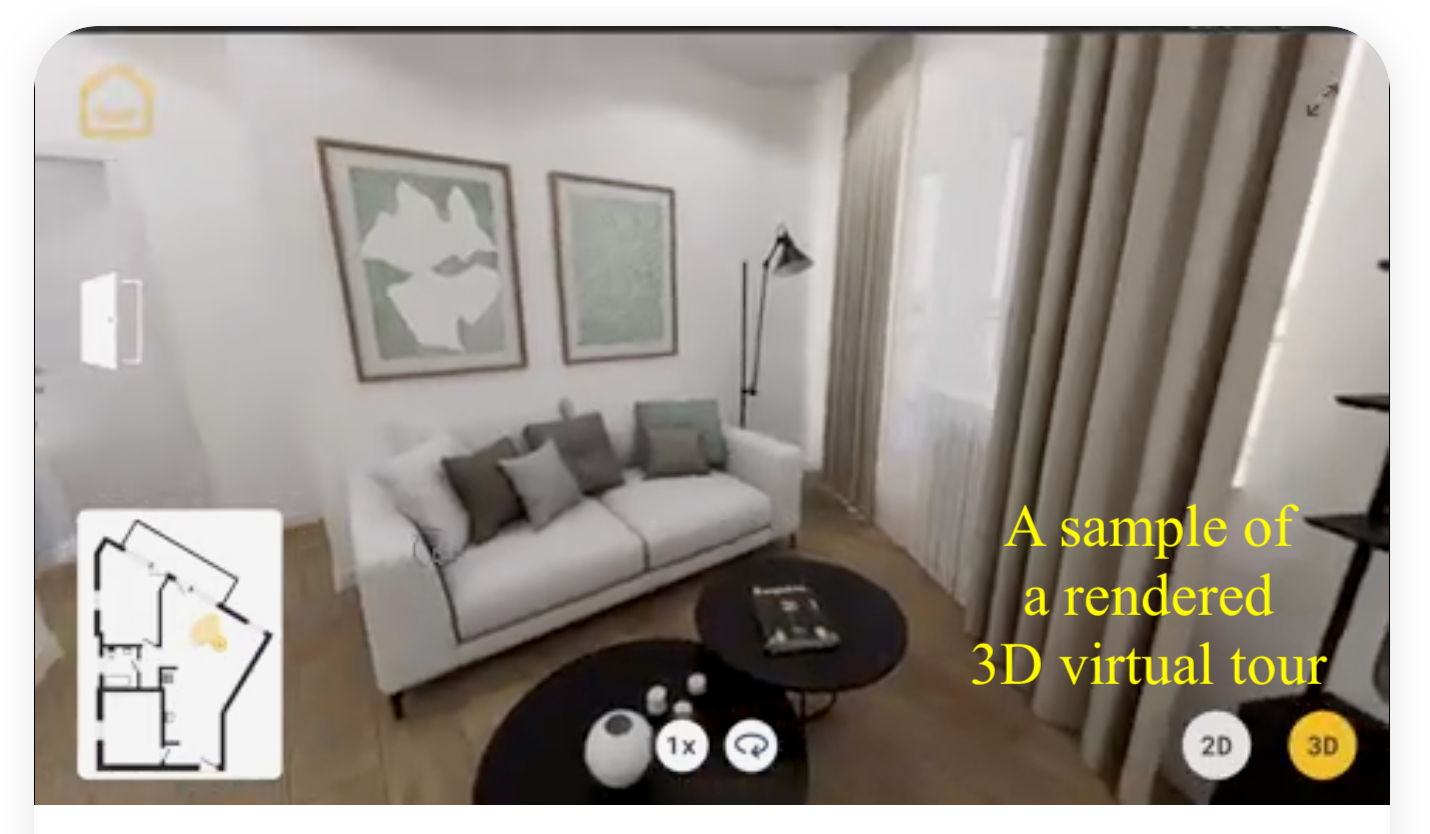 Here's some of the features of Getfloorplan:
Pricing
You pay per generation. It's $35 per floor plan for orders of 1 to 9, $30 for orders of 10 to 19, and $28 if you order 20 or more.
At the time of writing, Getfloorplan is offering a special low price of $15 for your first generation.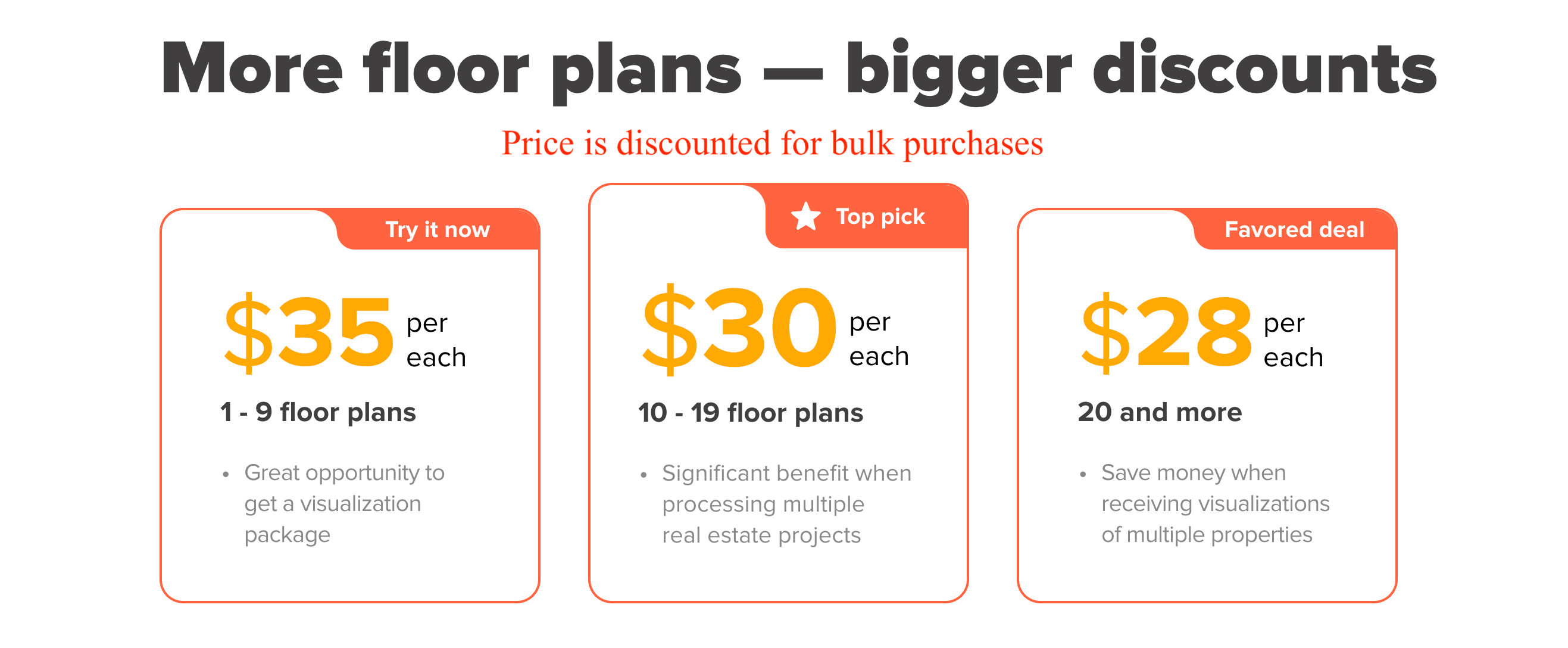 GetFloorPlan Verdict
If you're looking to sell a new property that's not ready for photos or you want to spruce up a floor plan and bring it to life, you've got to try Getfloorplan.
What is an AI-Based Real Estate Tool?
At the core, an AI real estate tool uses artificial intelligence and machine learning algorithms to solve complex real estate problems and make buying and selling properties easier.
Why Use AI Real Estate Tools?
With an AI real estate tool, you can:
Frequently Asked Questions (FAQs)
What kind of AI tools are available for real estate agents?
Real estate agents can benefit from these apps: REImagine helps you stage a property by generating new layouts and interior designs on existing photographs. Getfloorplan generates 3D layouts and virtual tours from 2D floor plans. Epique AI gives you free AI writing and idea generators to grow your business. And ZipSmart helps you predict price changes.
Which AI real estate tools can predict market trends?
ZipSmart uses artificial intelligence to help you predict price changes in the market, allowing you to buy or sell at the right time.