6 Best Metal Digital Business Cards On The Market
Last Updated on August 14, 2023
So, you know that you are ready to switch over to a digital business card, but you've decided you just have to go with a metal option.
Because who doesn't want to be seen sporting around with the best metal digital business card?
They have that natural, heavier weight that is sure to make a good impression during your contact exchange. I've personally used one for over a year now, and I always get tons of inquiries about my card!
And impressing them is a great way to start a new partnership or collaboration.
While it used to be only 1-2 companies offered them, the demand for metal NFC cards has led all the major companies to jump on it.
So, here's my round-up of the best metal NFC business cards.
If you want my comprehensive round-up, you can find these other lists:
Mobilo
What Are The Best Metal Digital Business Cards?
Here's a quick list of the cards I reviewed when it comes to metal cards.
1. Mobilo

Mobilo is a popular digital business card, and for good reason- they offer everything you could ask for in an NFC business card. With their digital business cards, you get all the essentials such as:
But, let's get into their metal cards. They were one of the first to offer them, and the reason I'm placing them on my number one is because of the color options. You can get the customized with your logo, available in black, silver, or gold with a sort of "brushed" finish look.
Here are the other cards they offer: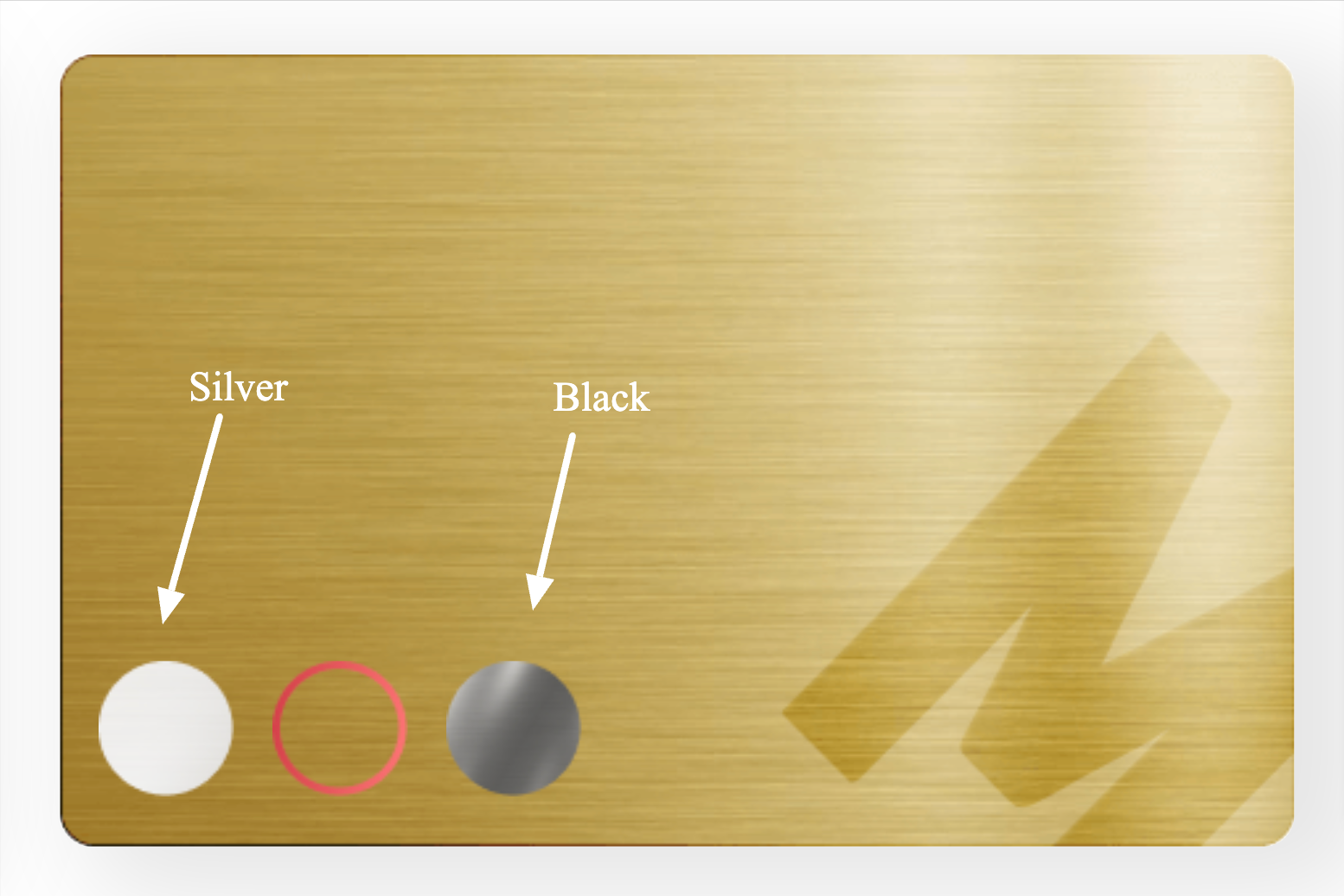 One of these custom metal cards will set you back about $70, making this the most affordable price when it comes to metal NFC business cards on this list. But remember, no subscription fee thereafter, making this a one-time payment only.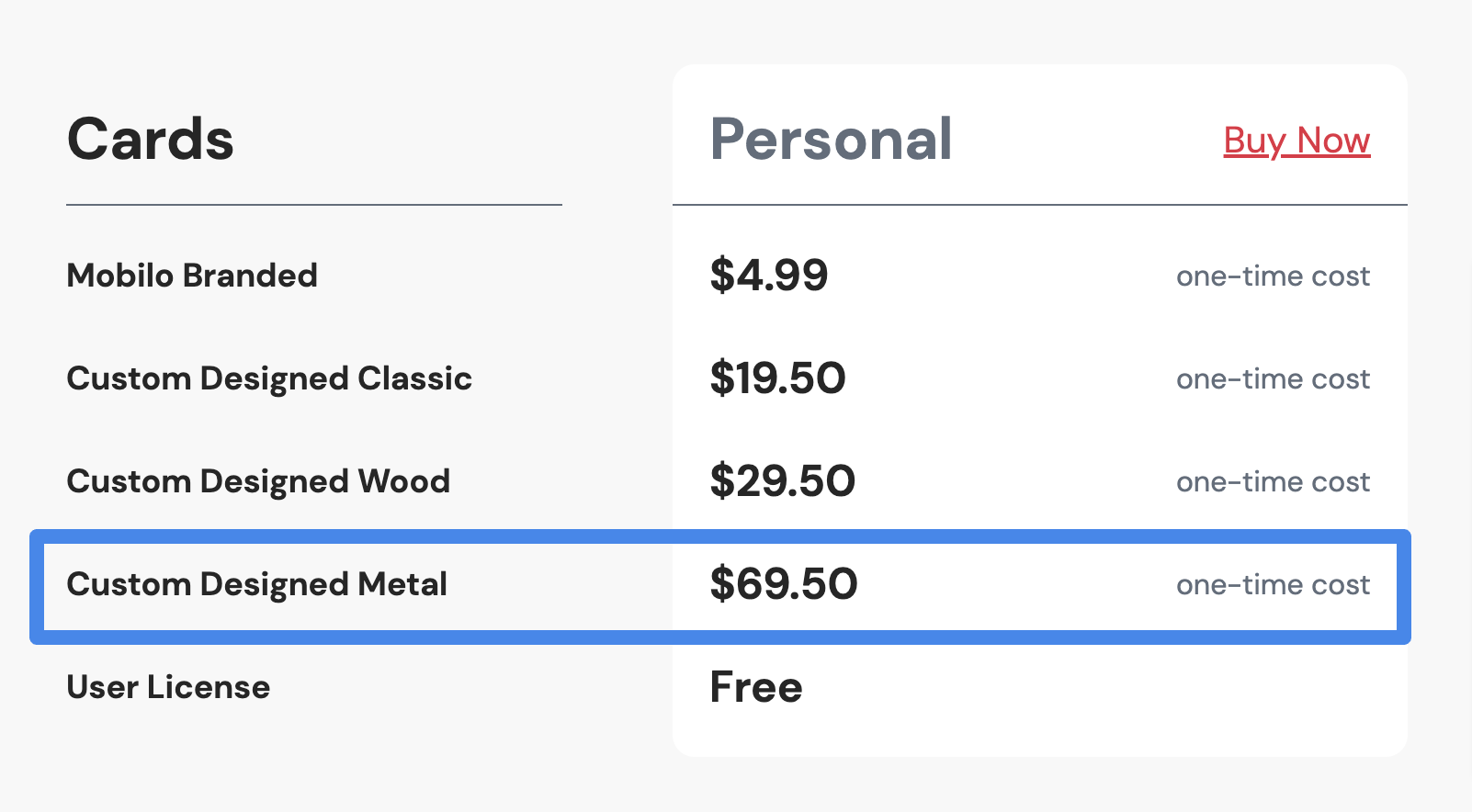 Mobilo Take Home
If you're looking for that elegant metal card with multiple colors to choose from (especially if you're used to a physical business card), Mobilo is going to be one of your best bets.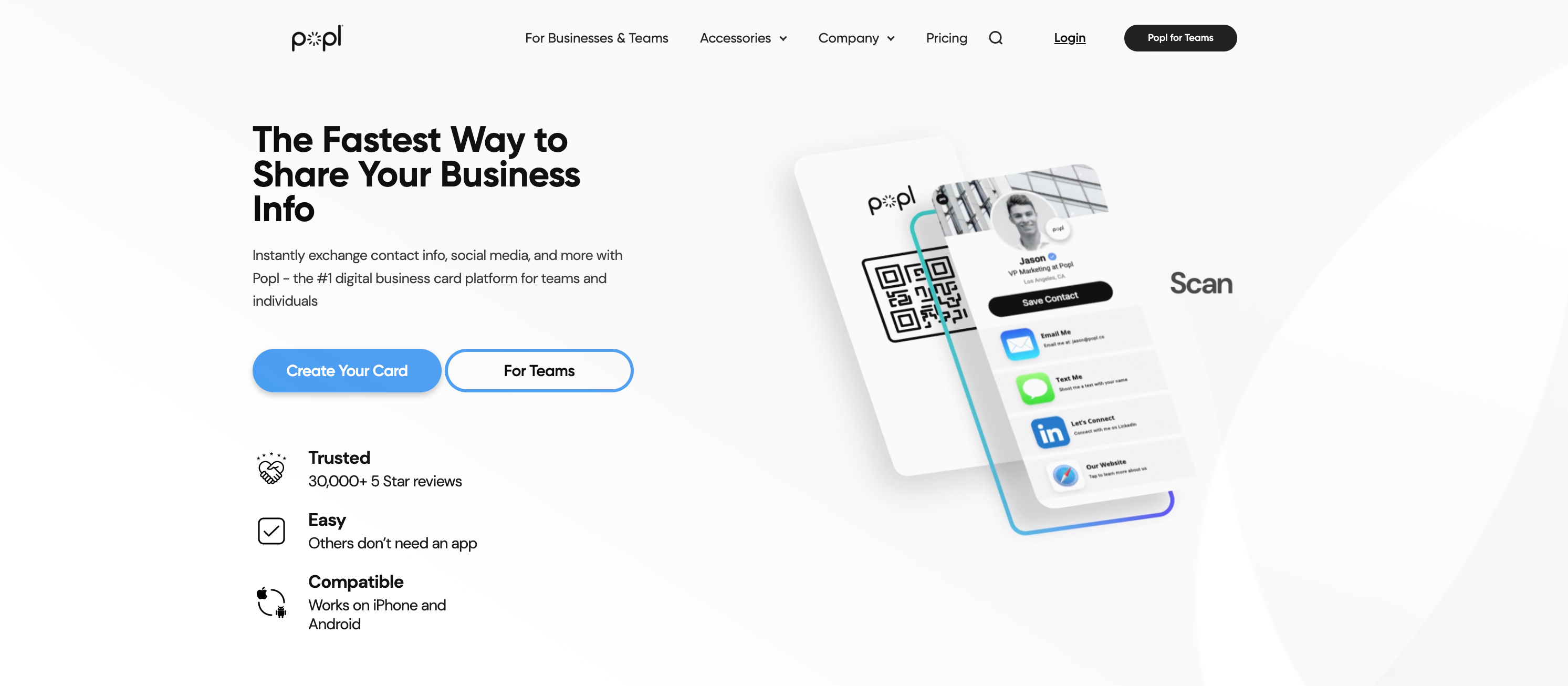 Popl is another great choice when it comes to finding a metal NFC business card with a QR code and your company logo.
Overall, Popl is another one of my favorite digital business card companies as they offer everything you can need, including:

One of their metal cards will cost about $80, but to use the premium features like video embeds or their business card scanner, you'll need to sign up for their $7/monthly subscription fee (Popl Pro).
Popl is one of the best NFC business cards in the industry, so if you're good with a black metal card, they're a great option.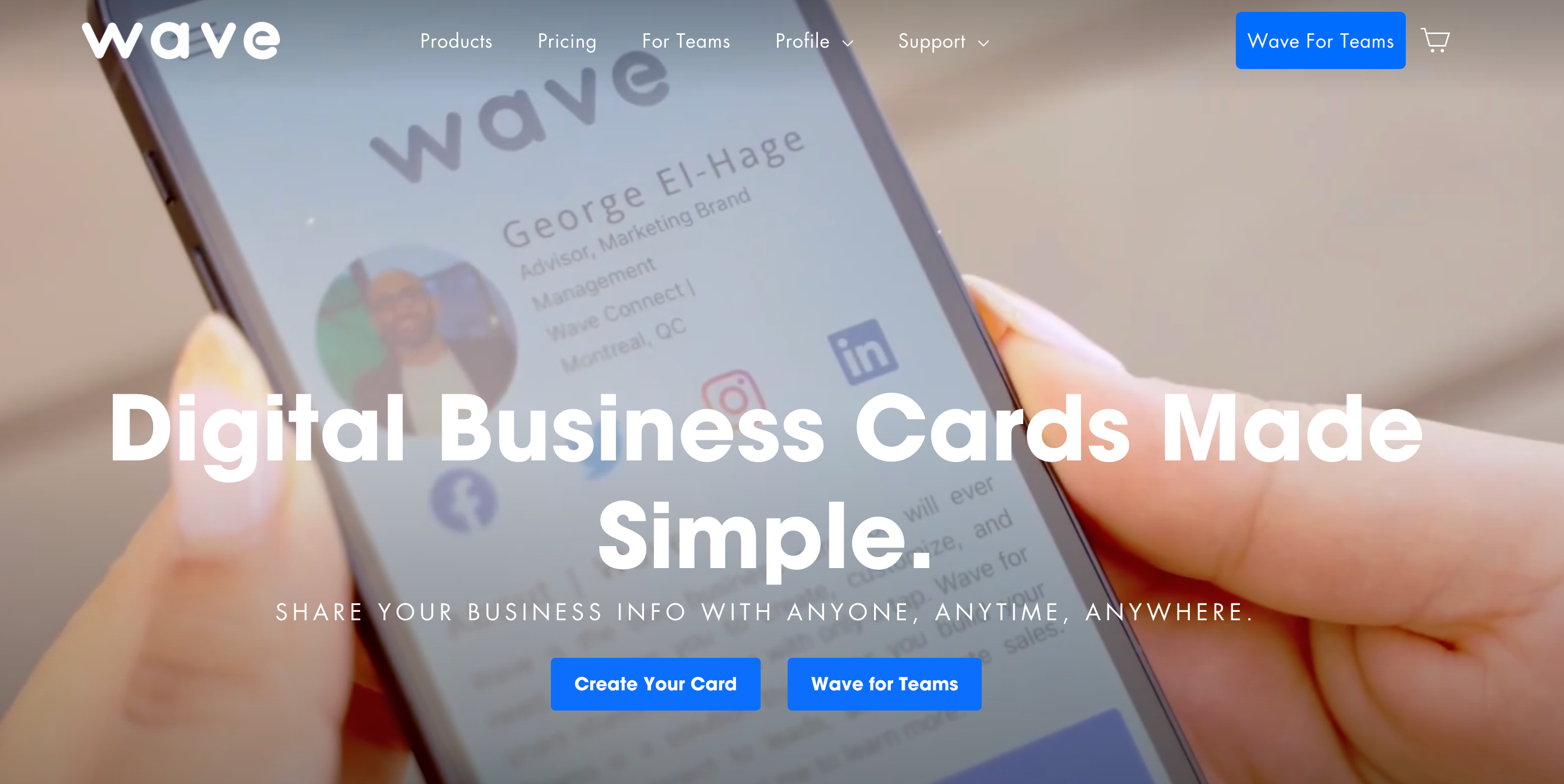 Wave is a newcomer to the scene, but that doesn't make them any less worthy. When it comes to an NFC card, they have their NFC tag on the front of their card-— a great step up. And no worries, it still has the QR code on the bag.
Their card, similar to Popls, only comes in a black stainless steel option, but your logo can be printed in color, which is a really nice touch to have on a smart business card.
As far as all their features go, you'll find some of the same standards:
This card will cost you about $95, so it's definitely one of the most expensive metal cards on the list. In order to get access to all the features, you will need to pay a $7 subscription fee.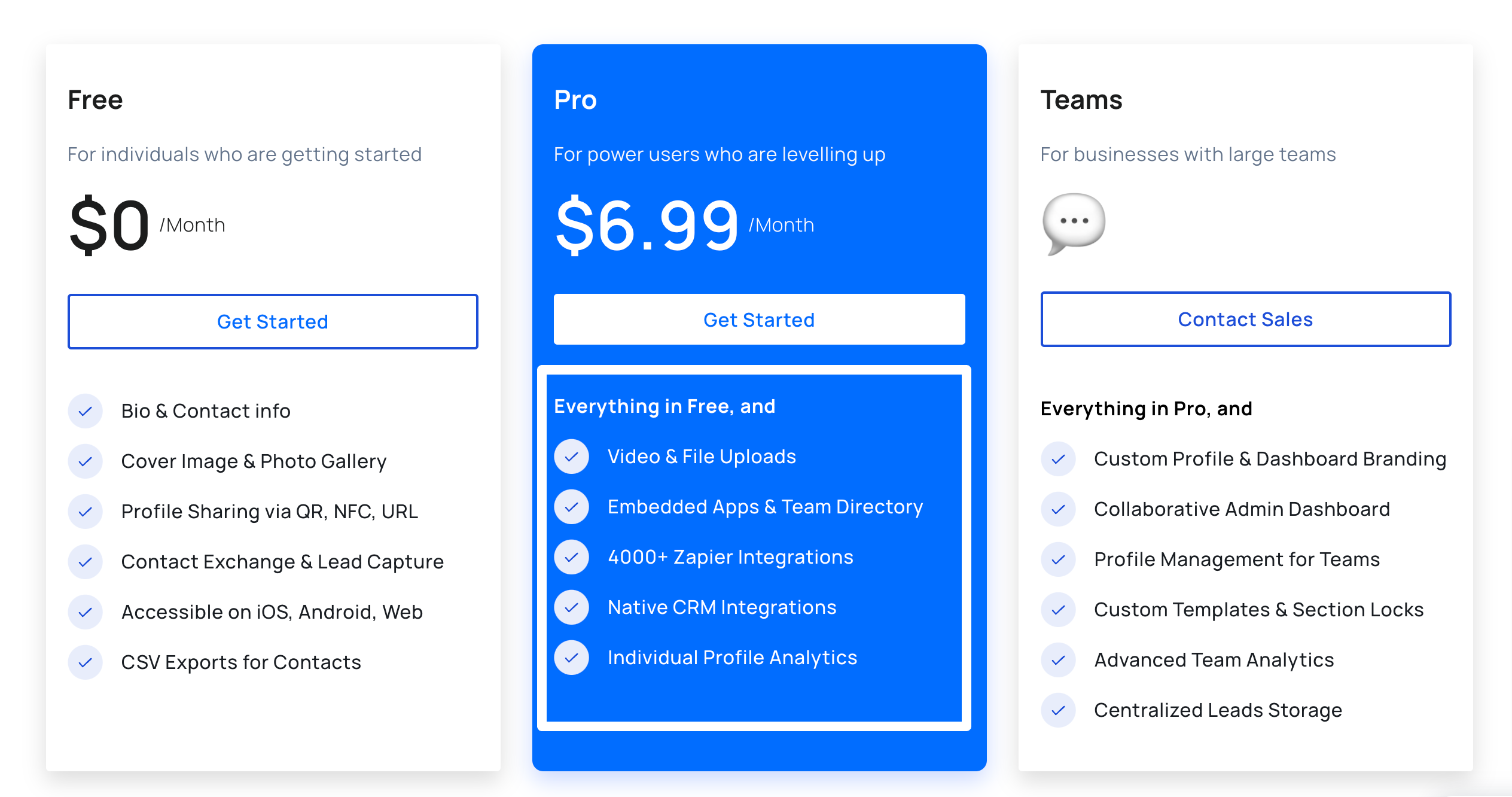 Wave Connect Verdict
Overall, Wave creates a really nice metal business card that will help you network and increase your business growth.
Linq is yet another excellent option for those seeking a professional, high-tech business card.
With their metal digital business cards, Linq offers an impressive set of features for anyone wanting to modernize their networking practices.
Used by big names like Google and Macy's, here's why Linq makes it on the list:
When it comes to their metal cards specifically, I appreciate the elegant and minimalist design Linq provides.
They do a splendid job of combining traditional style with modern functionality, although at this time they only provide black matte finished card where you can laser engrave a single color logo on the card. They have a QR code on the back, so it's pretty inline with their competitors.
Unfortunately, they don't offer other colors when it comes to the metal card.
The metal NFC digital business card will cost you $99, and subscription also comes with more features for a cheap price of $5 per month.
Linq Take Home
They offer another great metal product, so it's on par with all of its competitors.
5. Ovou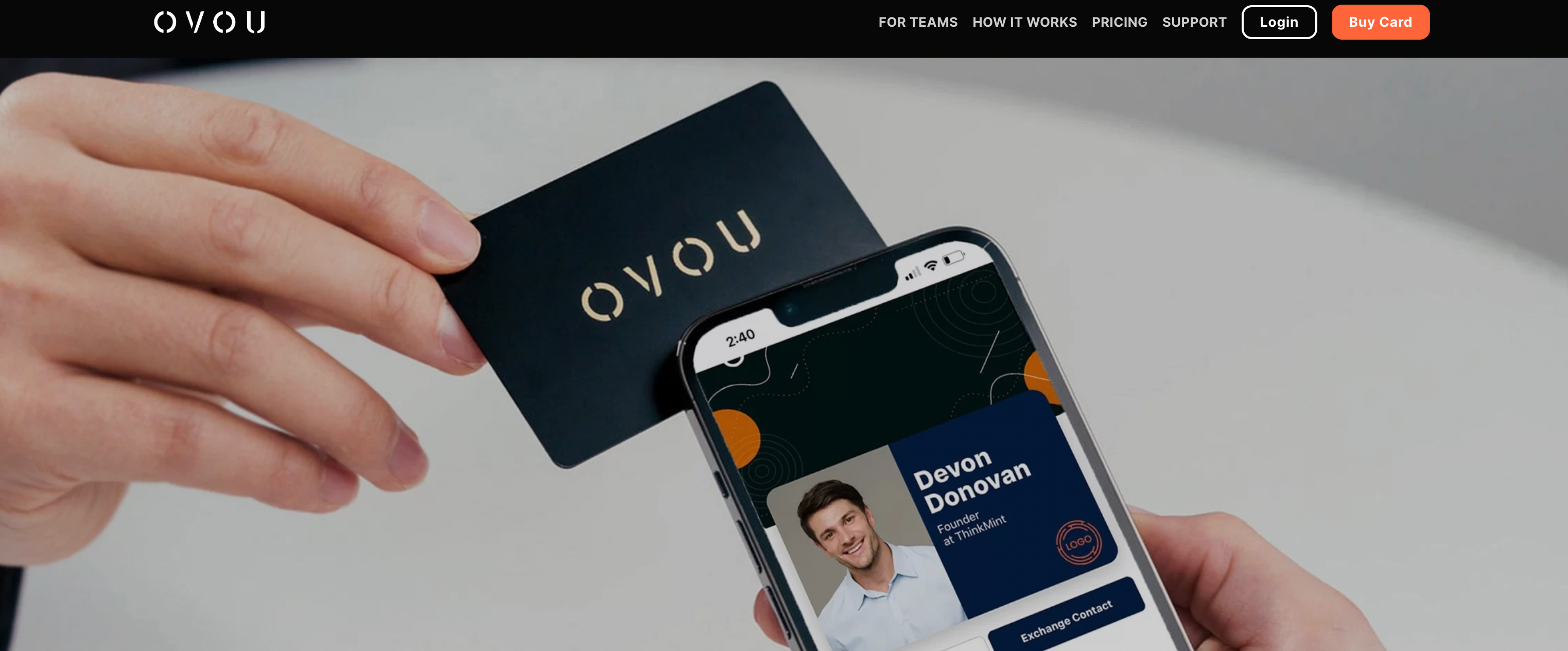 Now, OVOU was one of the original digital metal cards. I have been reviewing digital business cards for almost two years now, and they were one of the first cards that had that heavy metal feel (but didn't offer a plastic version, which is typically a better option for larger businesses).
Since their focus has been on metal cards from the get-go, I was impressed by my personal design. Instead of it being engraved, it offers a high-end foil finish. You can choose from:
This gives it a much more luxurious feeling in my opinion.
Here's why OVOU caught my eye:
Ovou Pricing
The actual cards range from $79-$89 dollars, but if you want to add your logo, you'll spend another $50 making a real card around $129-$139 PER card, one of the most expensive ones on the market. However, it's made with silver and gold foil, so the cost is to be expected.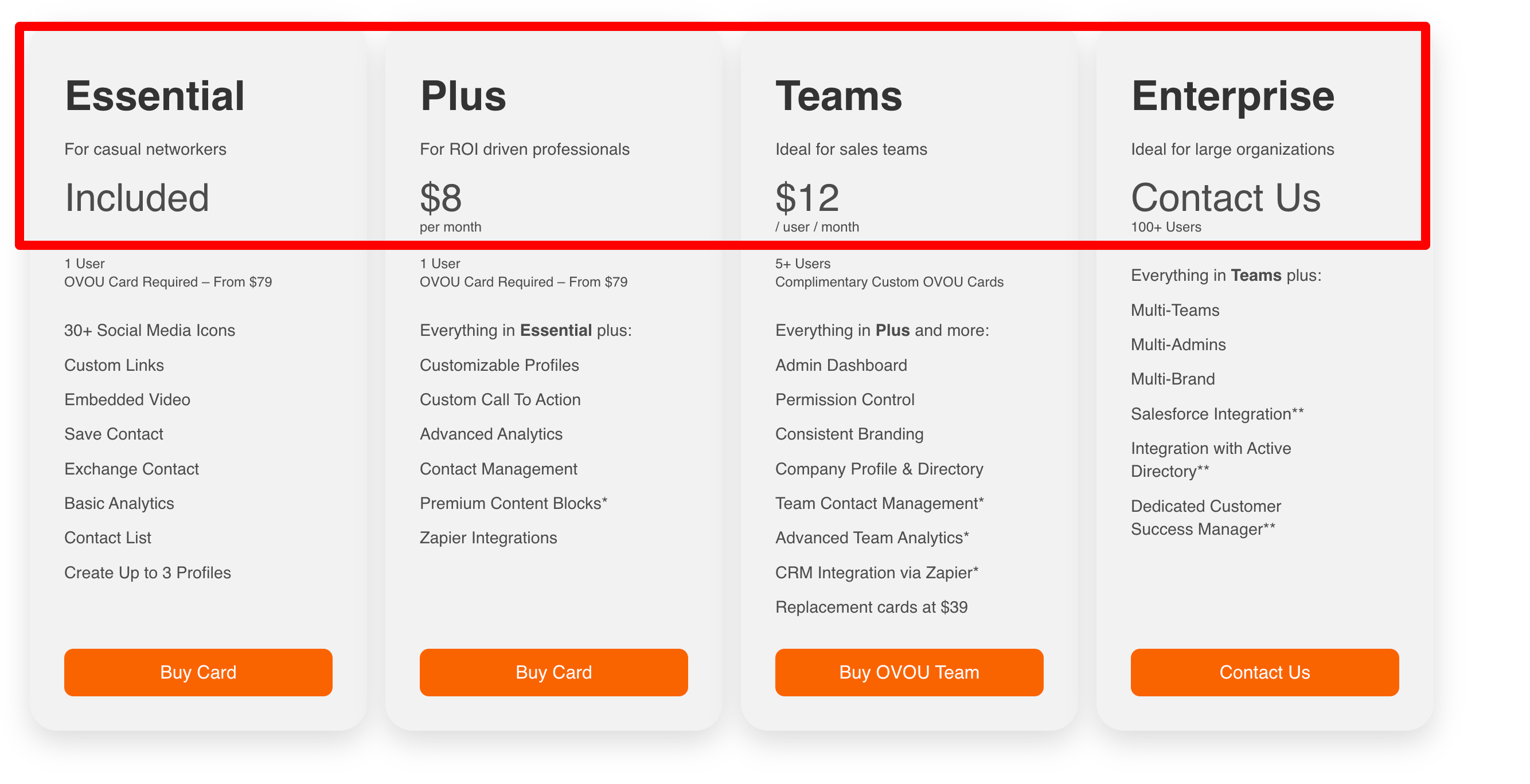 Ovou Take Home
They have really nice metal cards, but unfortunately they don't offer any other NFC products, which is definitely something to consider if you were looking to get your QR codes on multiple products.
6. V1ce
When it comes to metal digital business cards, V1ce is going to be the last one on our list that's reputable and is a good option.
For their metal cards, you have a bit more options to choose from.
Ultimately, they offer many of the digital landing page aspects you would expect.
V1ce Pricing
At the time of writing this, they're on sale for about $125, but the original price point looks to be around $160, which is quite steep. I think this is because this is the only company that offers so many color options, which is pricey to create.
V1CE Take Home
V1CE is a great metal card option if you're looking for a more colorful option.
What Is A Metal Digital Business Card?
A metal digital business card is a modern and sophisticated variation of either a paper business card or typical customized plastic business card. You can learn all about how to create a digital business card in this step by step guide.
Now, if you're looking specifically for a metal card, you'll love it as they combine the elegance and durability of metal with the convenience and functionality of digital NFC technology.
With its sleek and visually striking facade, it's a tool used to exchange contact information and make a lasting impression when you're speaking to someone one-on-one. Often, they're engraved with the company's logo and everything else will appear on a landing page when you scan it.
From my personal experience, I get lots of comments and positive impressions from these exchanges.
With a simple scan or tap, recipients can instantly access and store the cardholder's information, including phone numbers, email addresses, websites, and social media profiles.
Frequently Asked Questions (FAQs)
Why choose a metal business card over traditional plastic?
If you're looking to provide a potential client or customer a great impression, then the metal card just adds that extra "oomph" or pizzaz during the contact exchange.
Why choose digital over paper business cards?
Digital is without a doubt the future of contact exchange. No one uses tradition paper cards anymore, because who has time to manually enter all the information? And you can't retrieve it easily either. Digital is the best way for lead generation.
What makes a metal business card unique over plastic digital business cards?
These are made of some sort of metal liek stainless steel, etc. They often are a heavier, elegant option and can be engraved with a logo. This differs from plastic cards, which are lighter and more like a debit card in feeling. Unfortunately, metal cards usually have restricted coloring options while the plastic has more flexibility.