5 Best AI Background Generators For Flawless Images
Last Updated on July 6, 2023
If you're looking to generate professional product photos, design creative profile pictures, or revamp some boring photos to make them more interesting, you'll want to use an AI background generator.
Keep reading to discover the five best AI background generator to create captivating portraits, product photos, videos, and more.
What is the Best AI Background Generator?
Here's a quick list of the AI background generators I reviewed:
Best AI Background Generators
1. Fotor
Generate Unique Portraits

Fotor is a creative photo-editing app with multiple AI features to make creative edits, including adding cool backgrounds to your images.
It's like CanCanvava, but with extra AI editing features.
Here's how to generate a background for your photo with AI: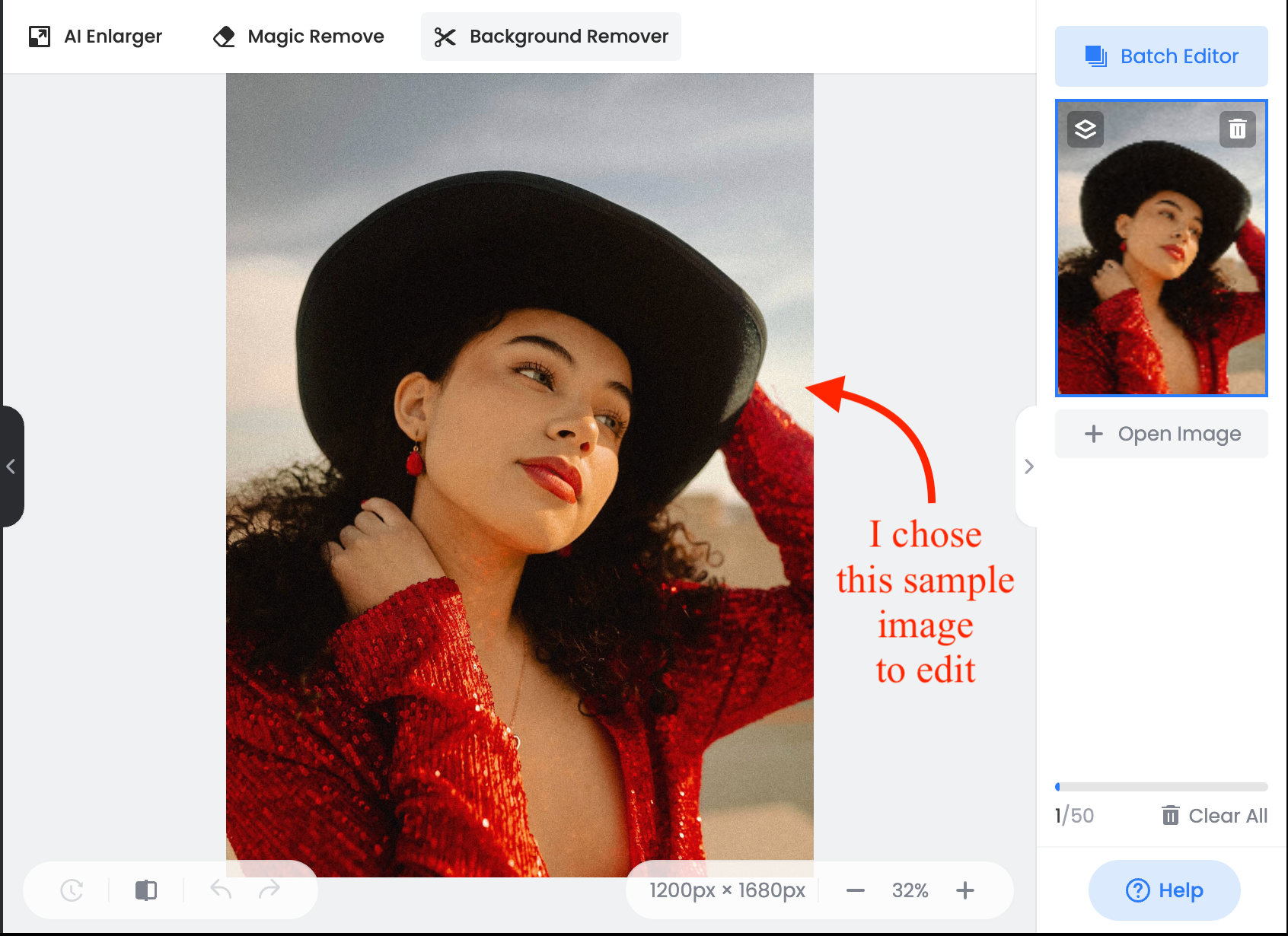 First, you'll want to generate a background using the AI Image Generator feature.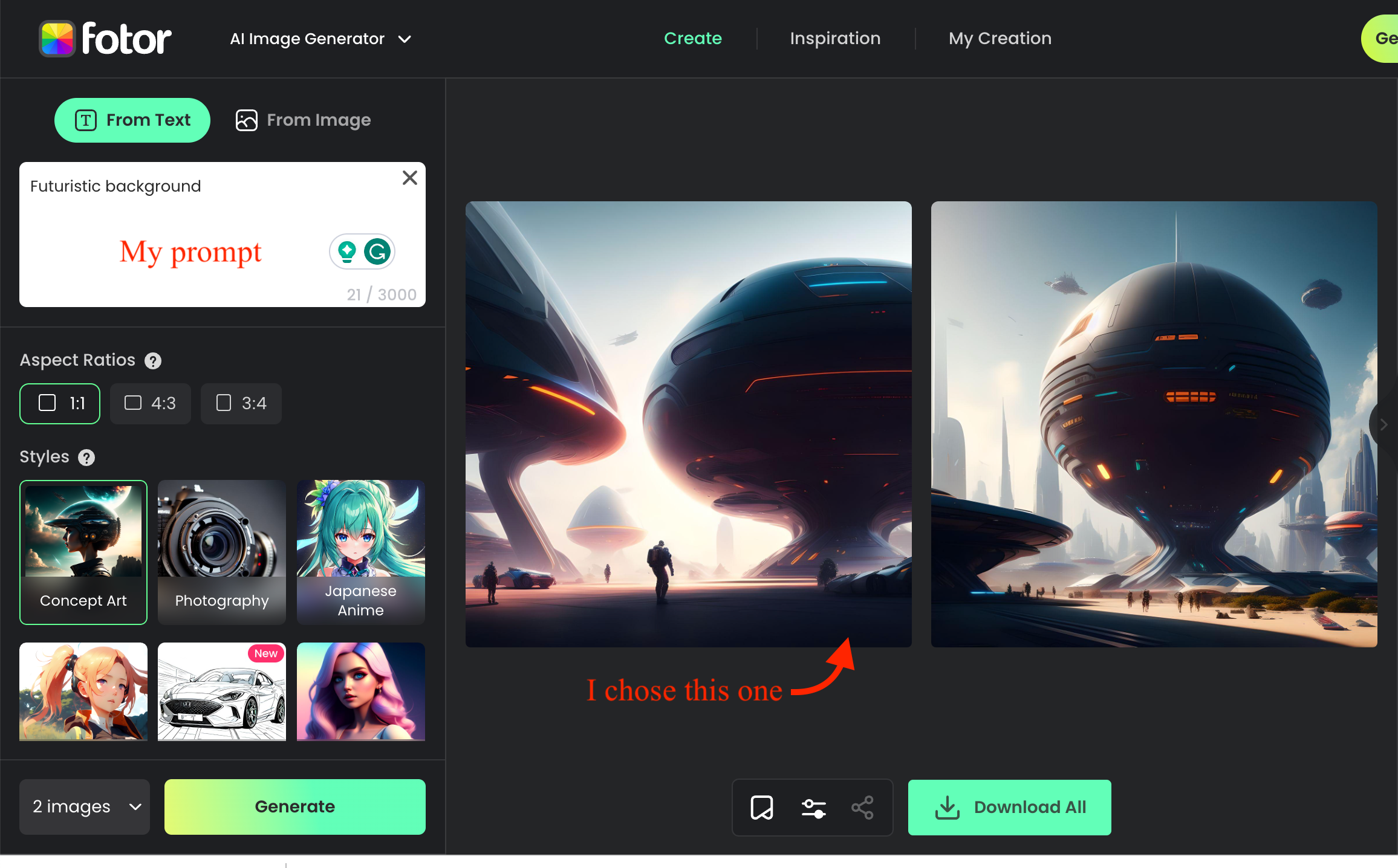 Then use the Background Remover feature to crop your subject.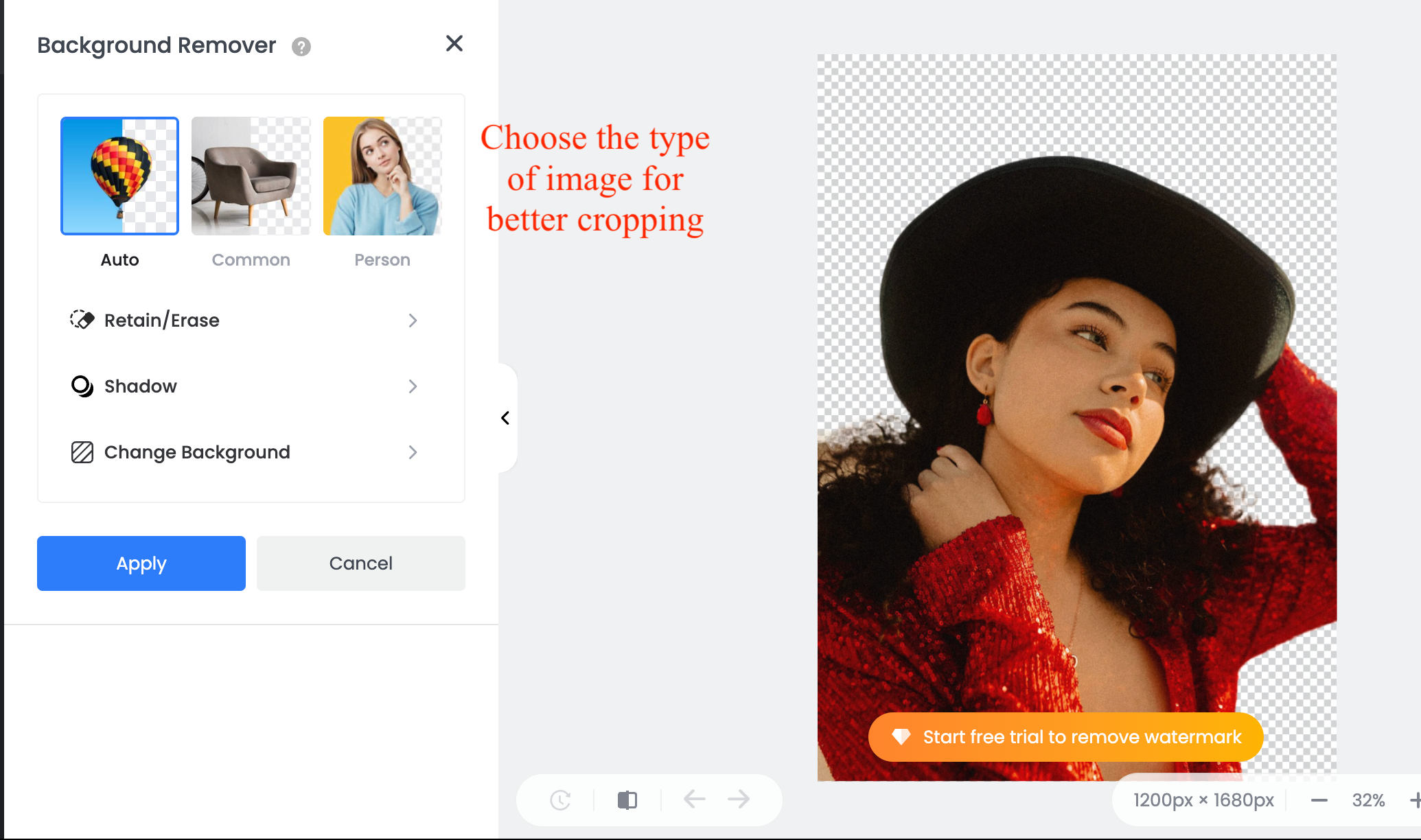 Finally, choose the Change Background button to add your generated image behind the subject.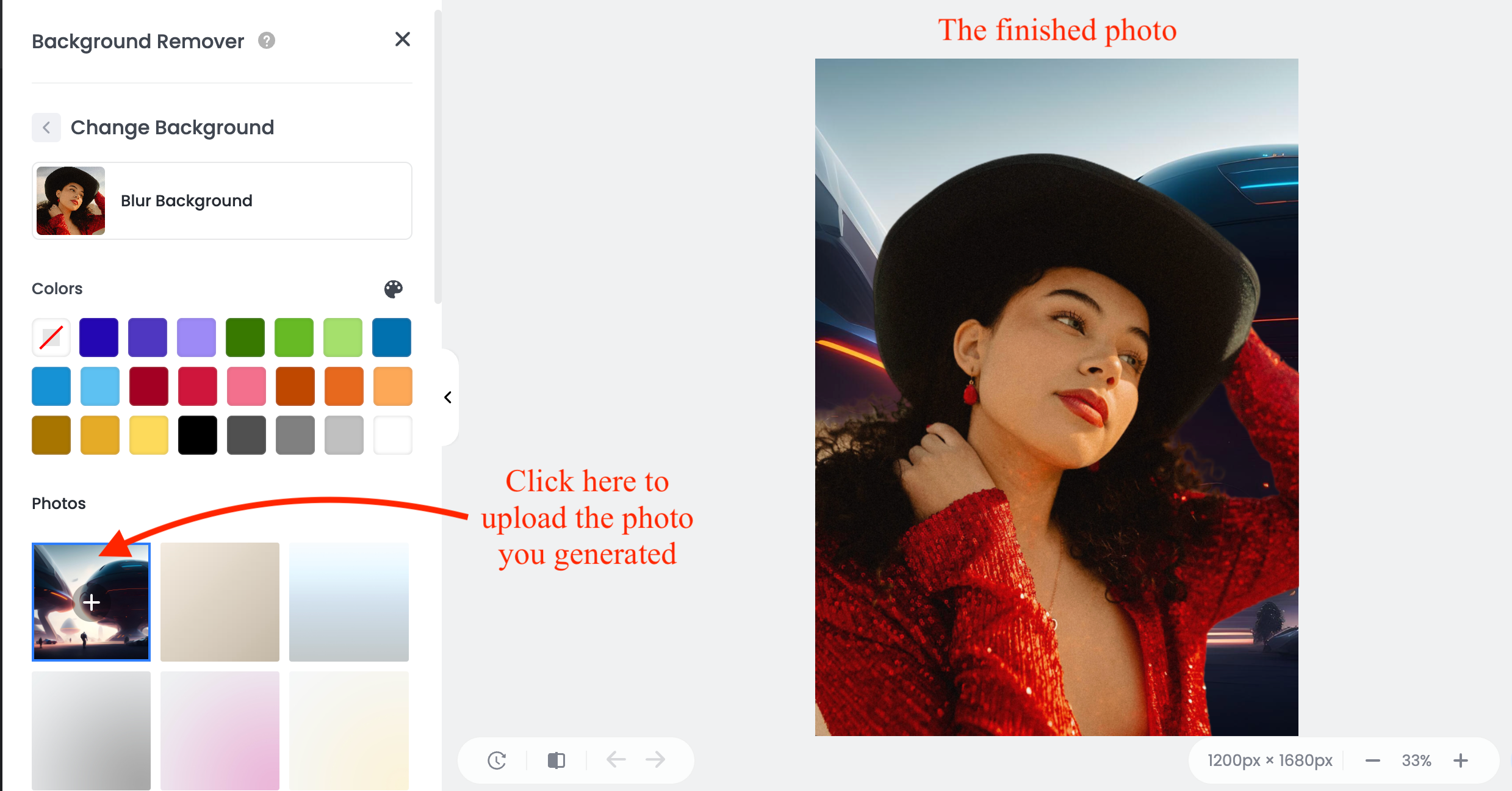 Here's what I like about Fotor as an AI background generator:
Fotor Pricing
Paid plans start at $9 per month for all features and up to 2 GB of storage.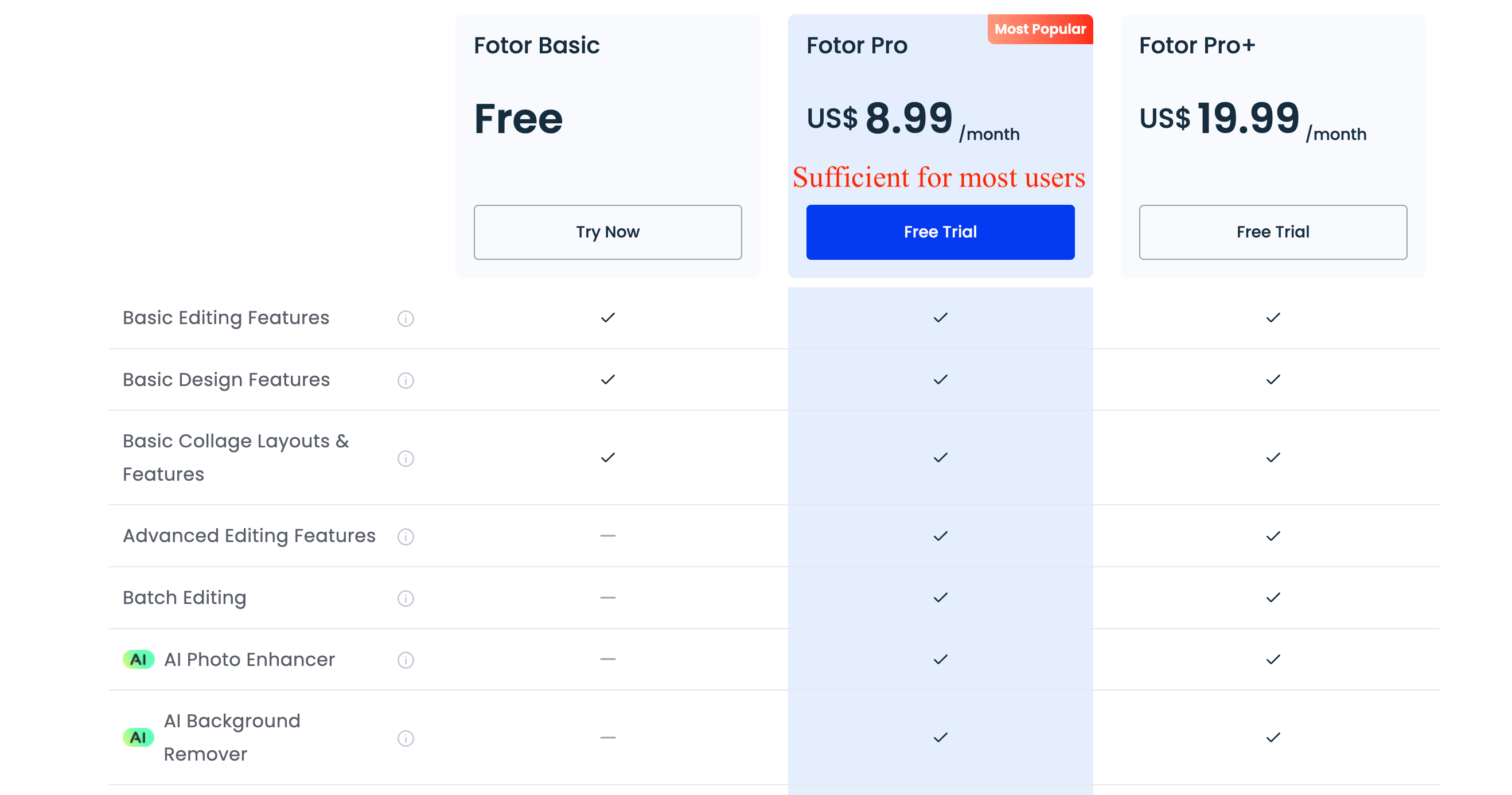 Fotor Verdict
If you'd like a simple photo editor with AI image-generating tools, Fotor is worth a try.
2. Picsart
Great for Content Creators

Like Fotor, you can generate images with Picsart's AI image generator and place them in the background of your image.
Or you can use the AI Background Creator to add a background to any image quickly.
To use, upload a photo of your subject. (I used the same image from Fotor.)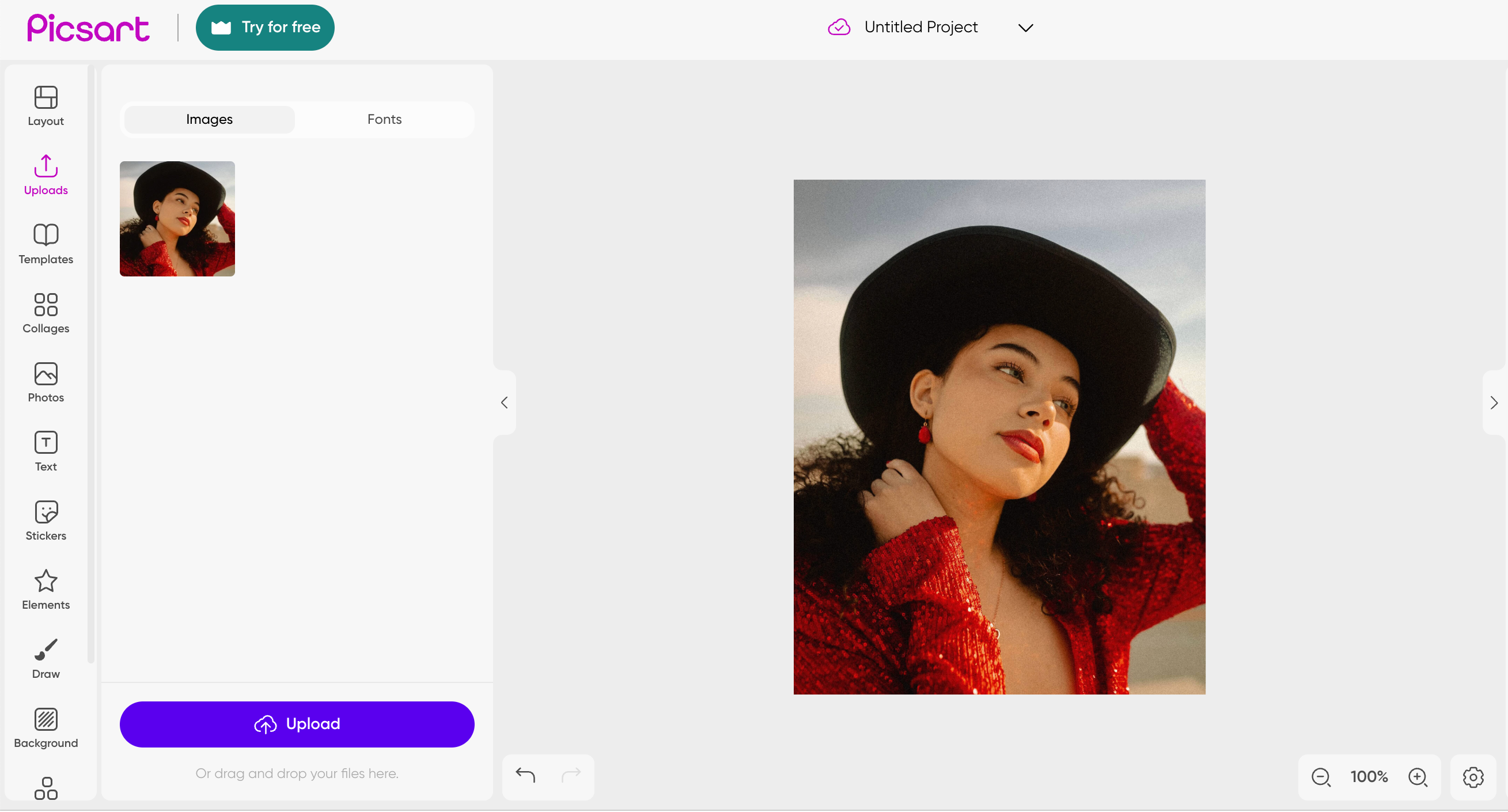 Next, describe the background image you're looking for and choose a theme color and style.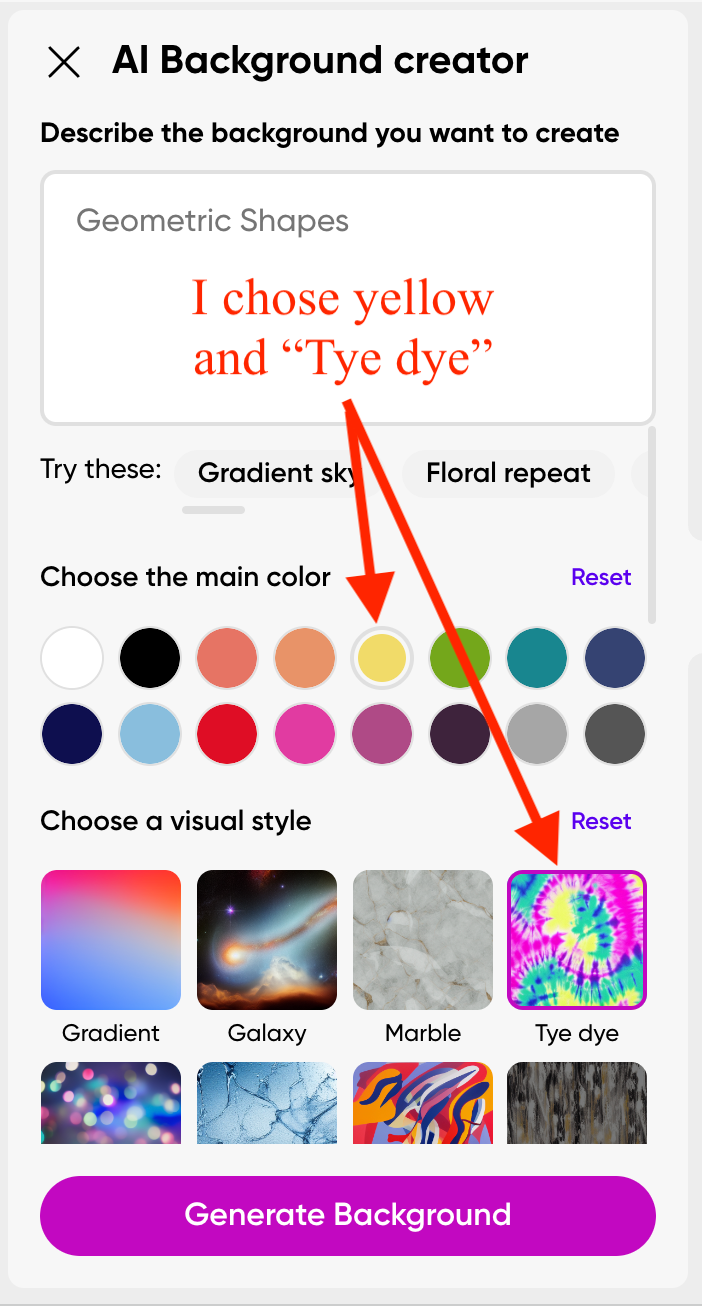 You'll get a few options, and you can choose one for your background.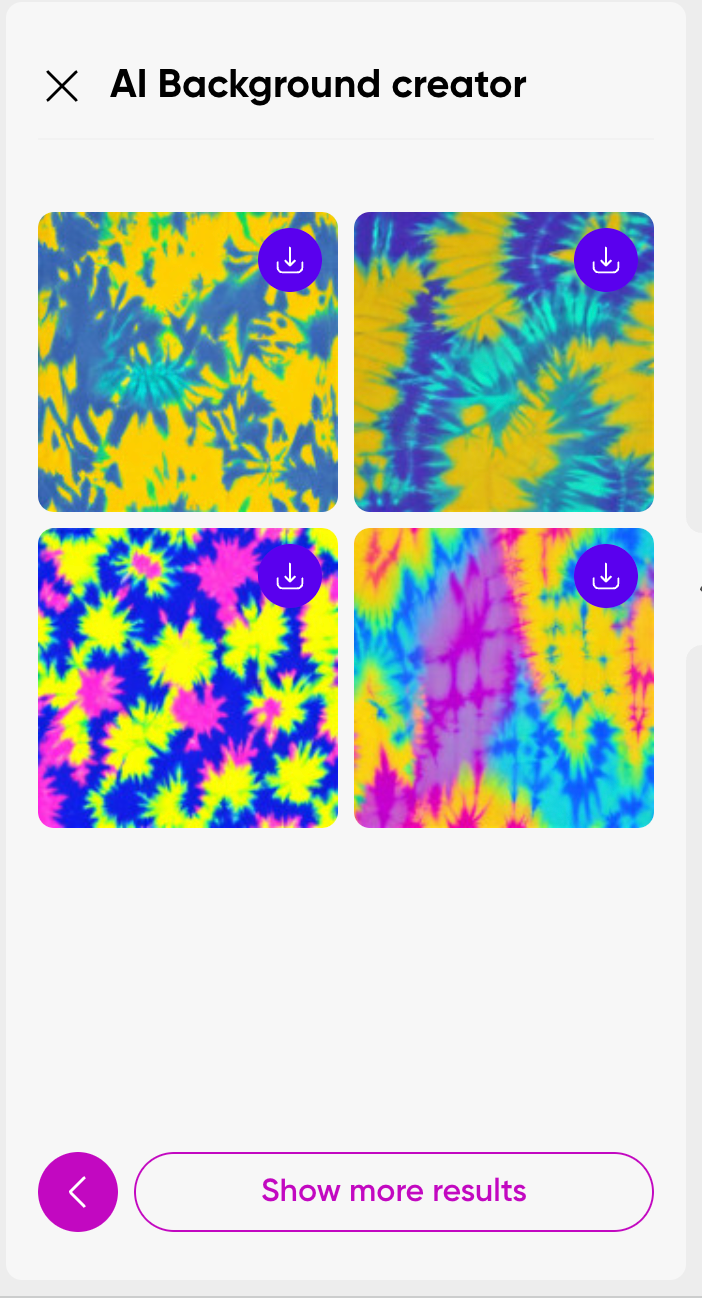 And here's the final image: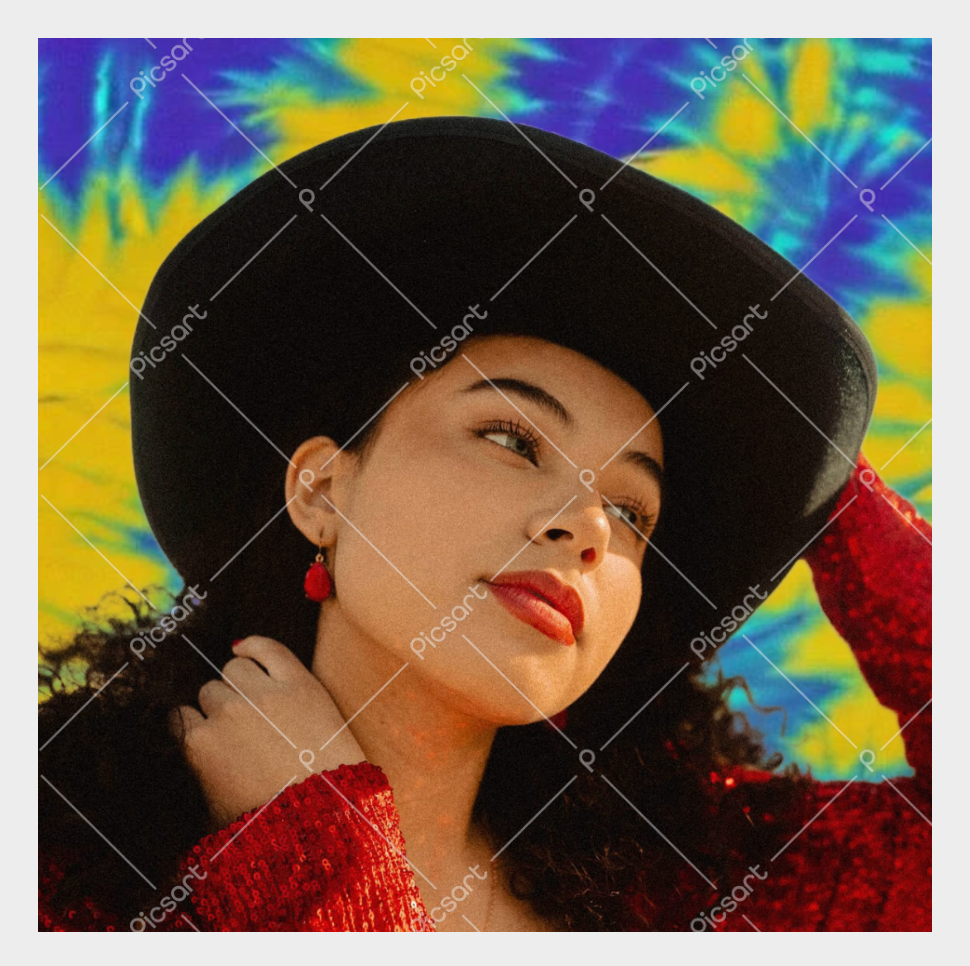 This is what I liked about the Picsart AI background generator:
Picsart Pricing
Paid plans start at $13 a month for individuals.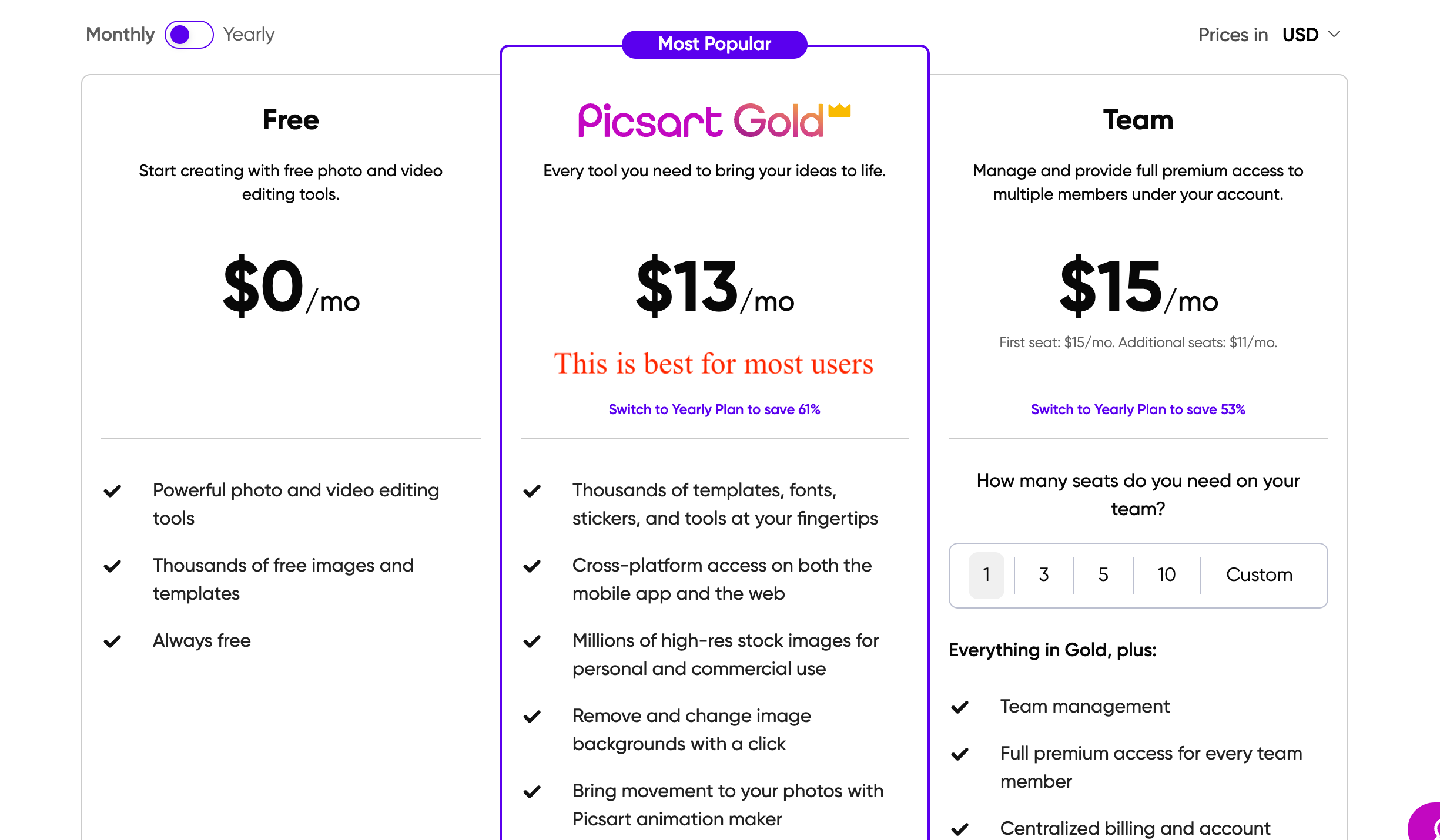 Picsart Verdict
In Picsart, content creators will find everything they need to generate stunning backgrounds and create engaging photo and video content.
3. PhotoRoom
Easy Product Photos

PhotoRoom is a creative photo editing platform specifically designed for creating product photos.
To use, upload your product photo, and choose Instant Backgrounds.
I chose a sample image of a car for my test: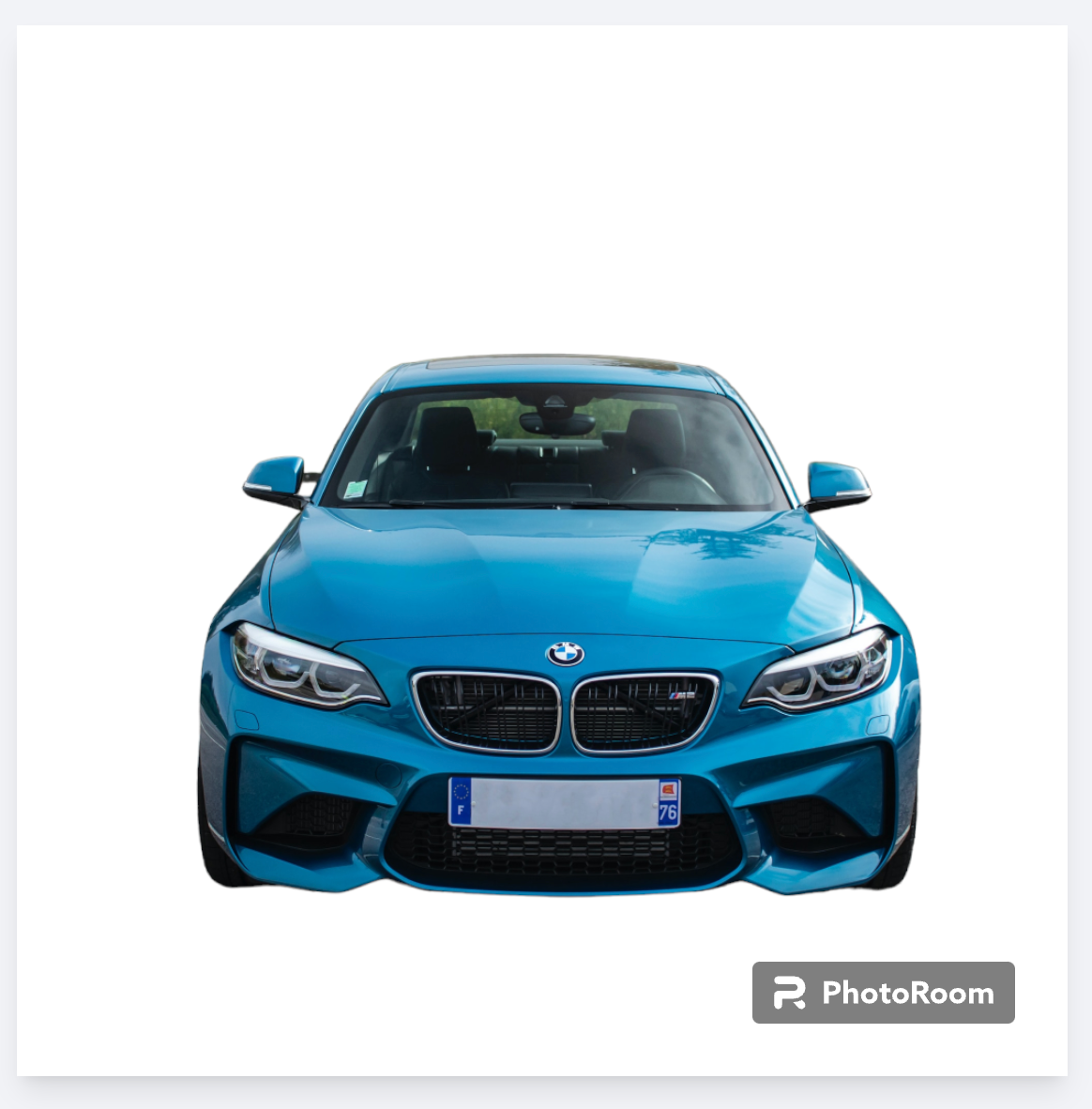 Pick any of the dozens and dozens of background styles from the left-hand menu to generate some options.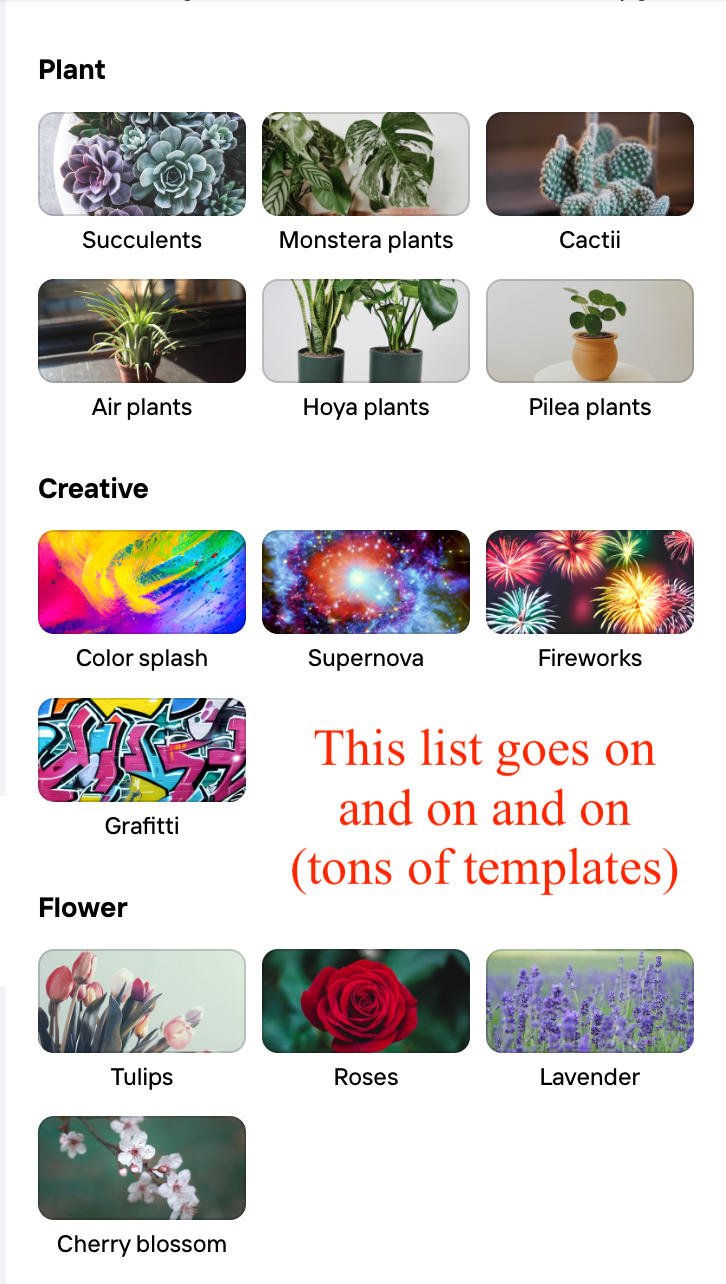 This is what I generated with the "Minimalist" background.
Here's what you get with PhotoRoom:
If you're looking for a more robust product photo app, I recommend Booth AI—check out my full review here.
PhotoRoom Pricing
Pricing varies by country, but if you purchase the Pro plan on the web app, you'll pay $10 a month for all features. You can start for free with limited features.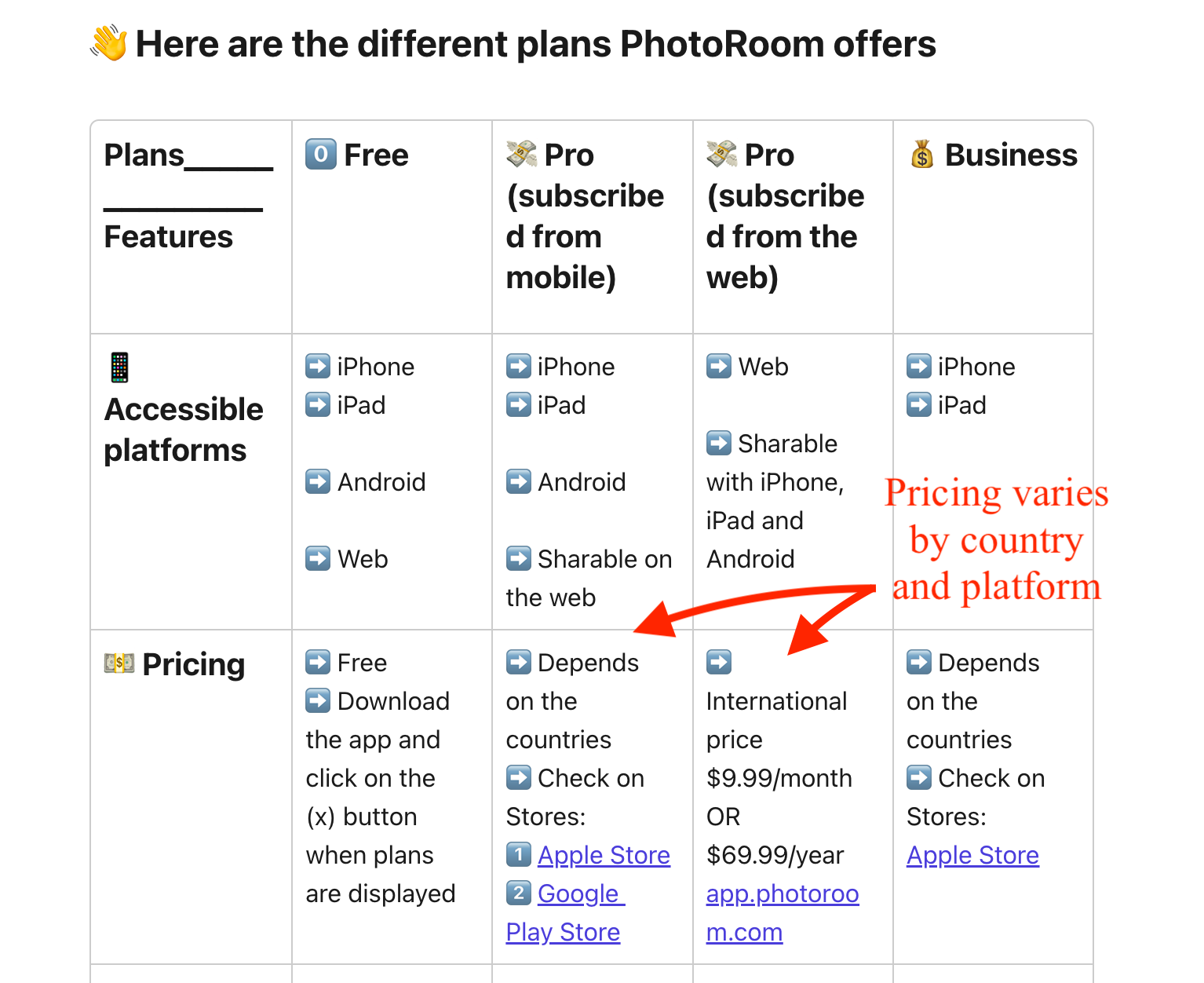 PhotoRoom Verdict
If you're running an eCommerce business and want to generate professional-looking product photos in bulk, check out PhotoRoom.
4. PromeAI
For Interior Designers

PromeAI is an AI background generator that works best for products or furniture photos.
But because of its other features geared toward interior design, I would recommend this software for furniture brands and interior designers.
I used one of the sample images on the site: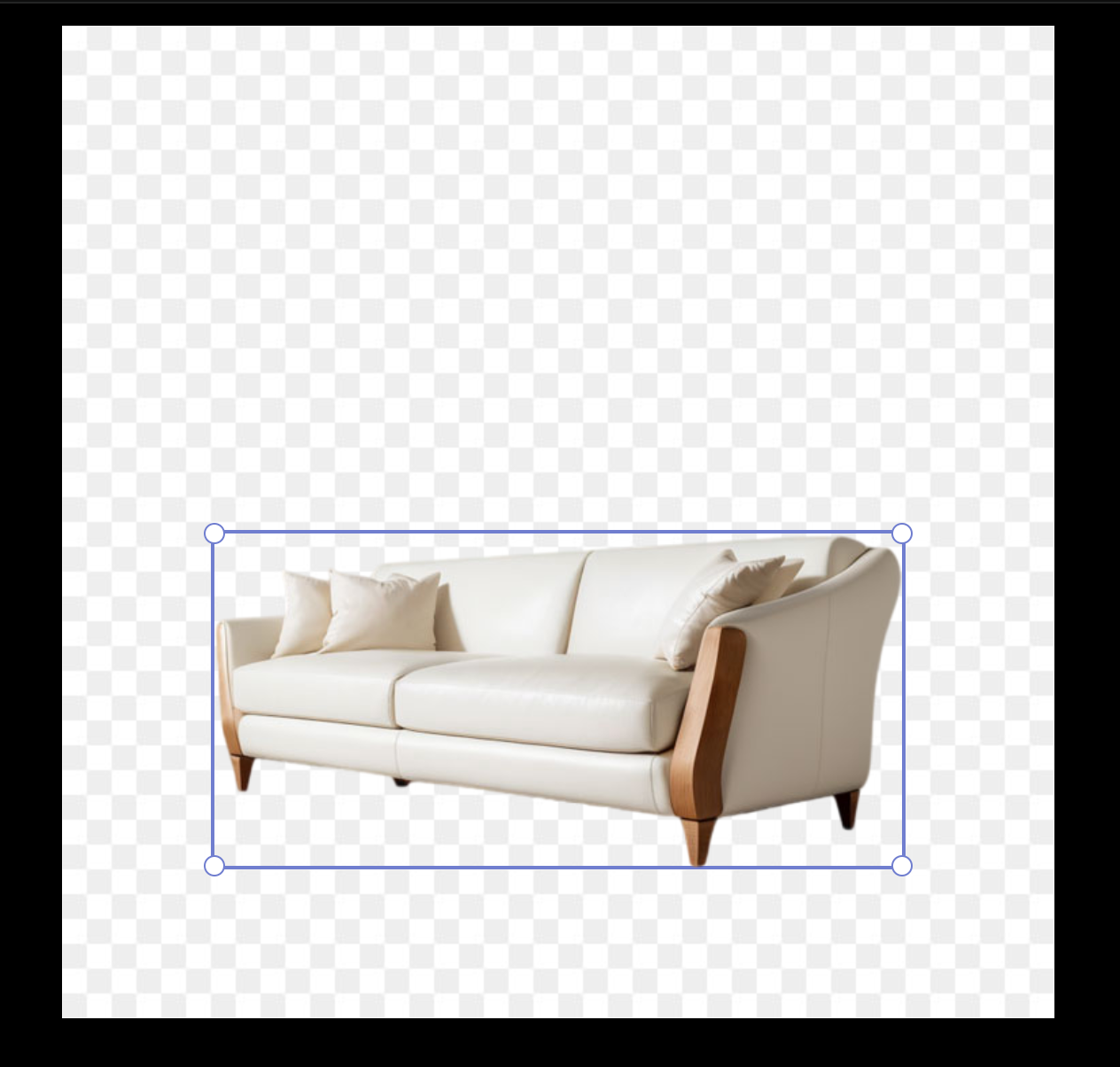 And here's what it generated for me:


Here's what you can do with PromeAI:
Prome AI Pricing
PromeAI costs $99 a month for unlimited personal use. (It was on sale for $39 a month at the time of writing.) Businesses can apply for enterprise pricing.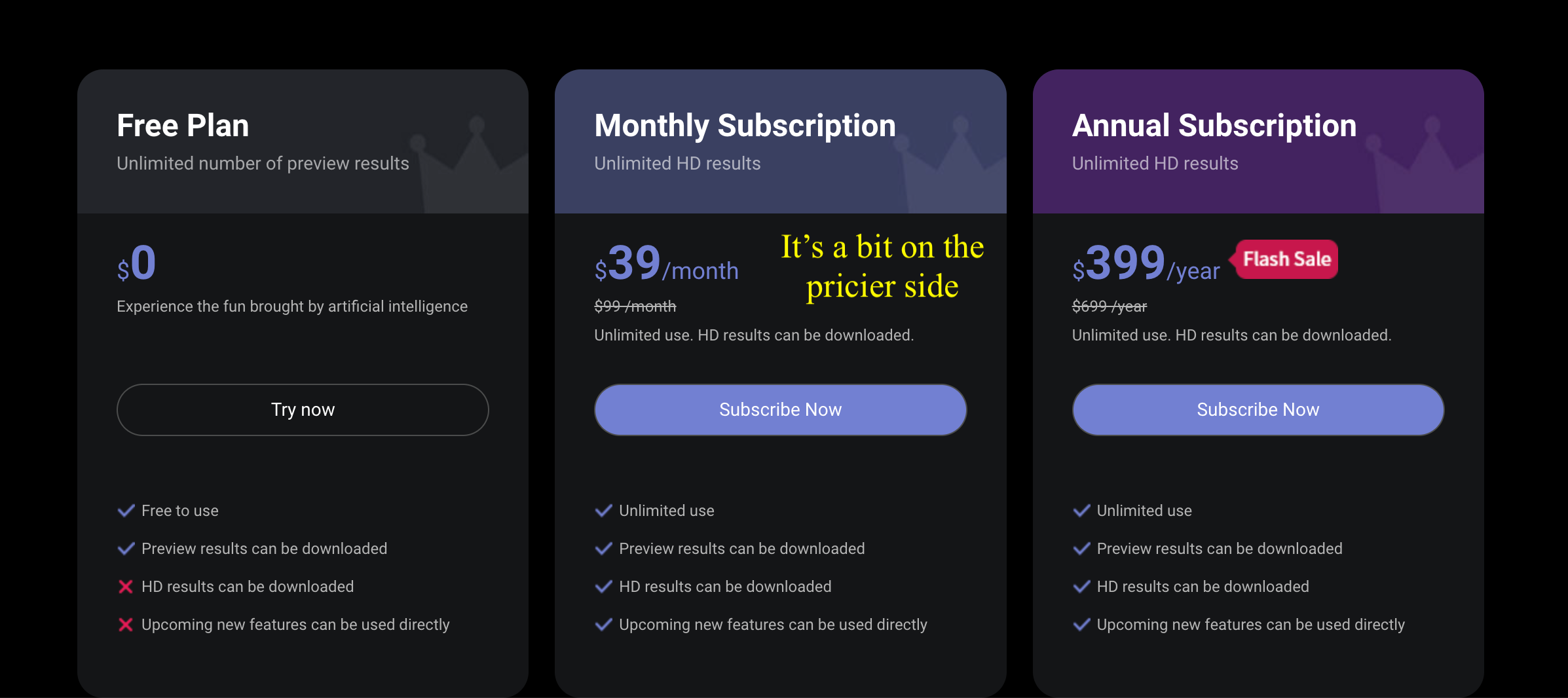 Prome AI Verdict
If your specialty is furniture or interior design, you'll find some fantastic AI tools inside PromeAI.
5. TikTok AI Background Filter
TikTok AI Backgrounds

TikTok provides an easy way to generate AI backgrounds for your short-form videos.
When recording a TikTok inside the app, tap Effects.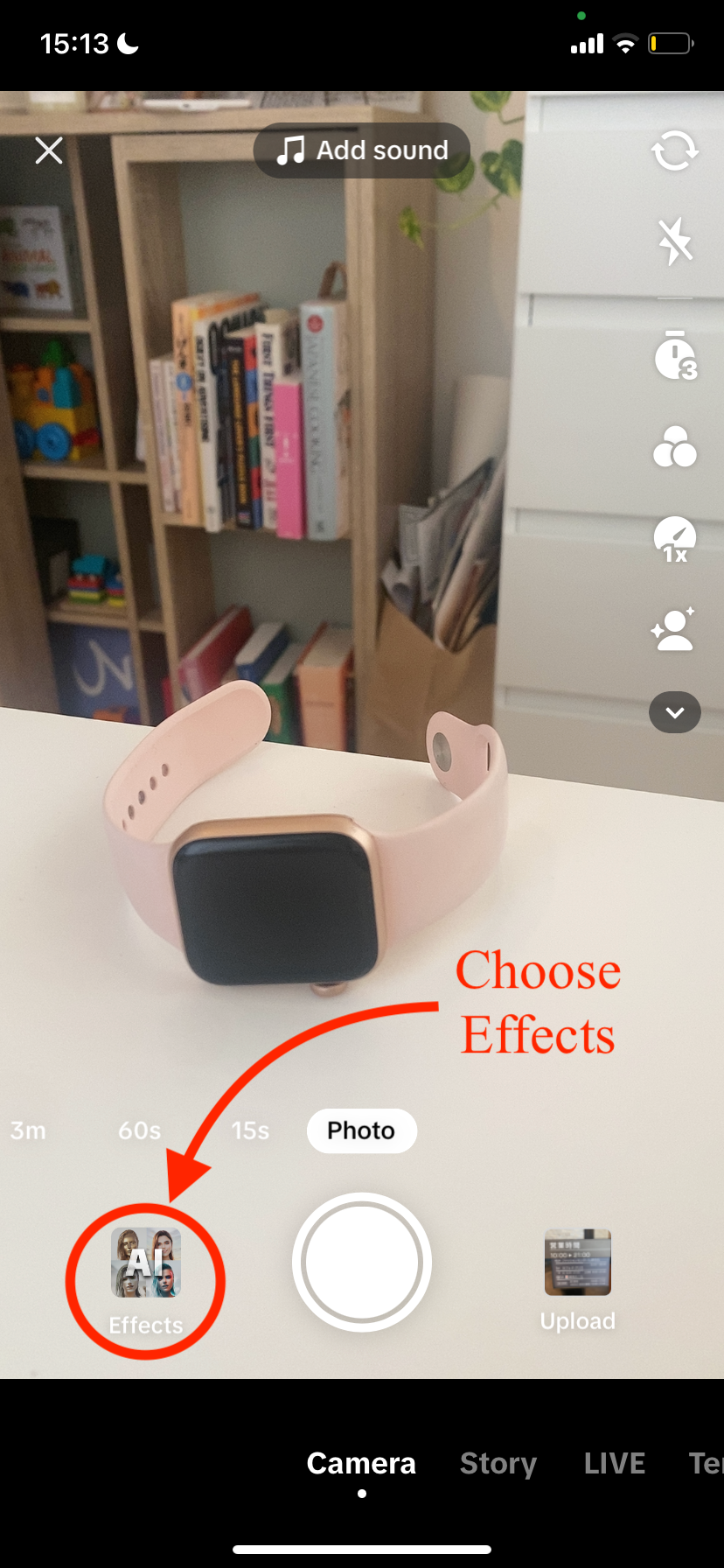 Next, choose the Tool section and tap the filter that says "AI."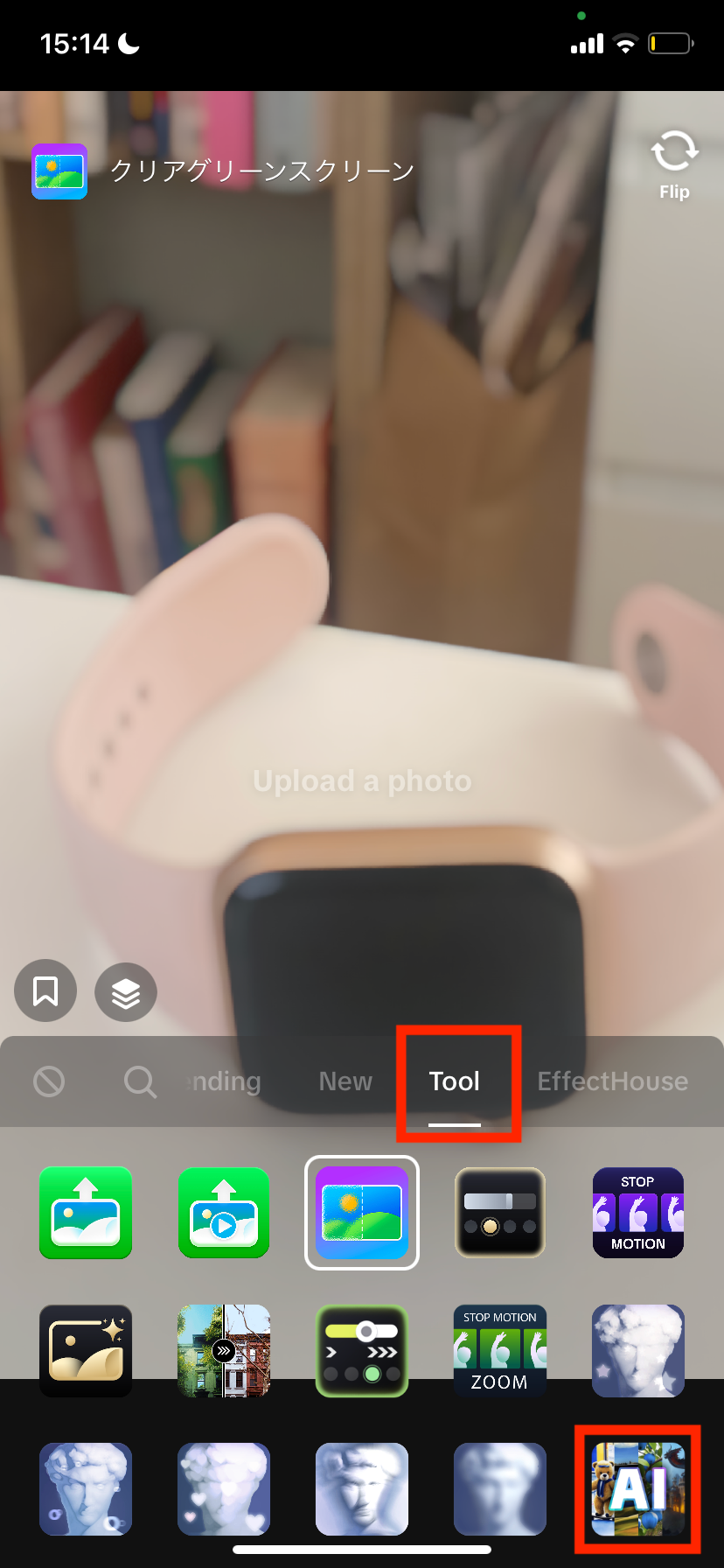 Describe the background you want and choose a style (none, watercolor, fantasy, or surreal).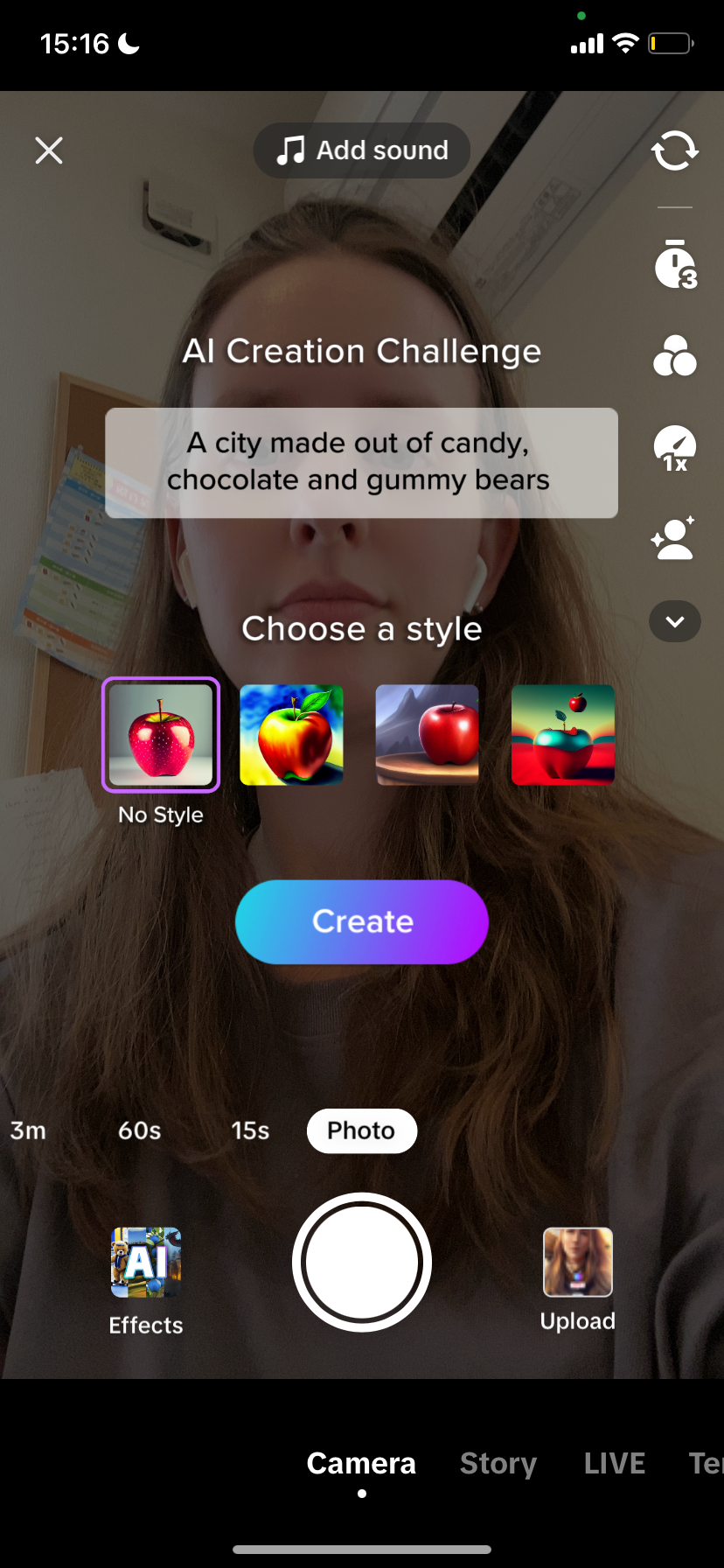 Tap generate, and you'll get a custom background for your short-form video in a few seconds. (By the way, this is Amanda, one of my app testers!)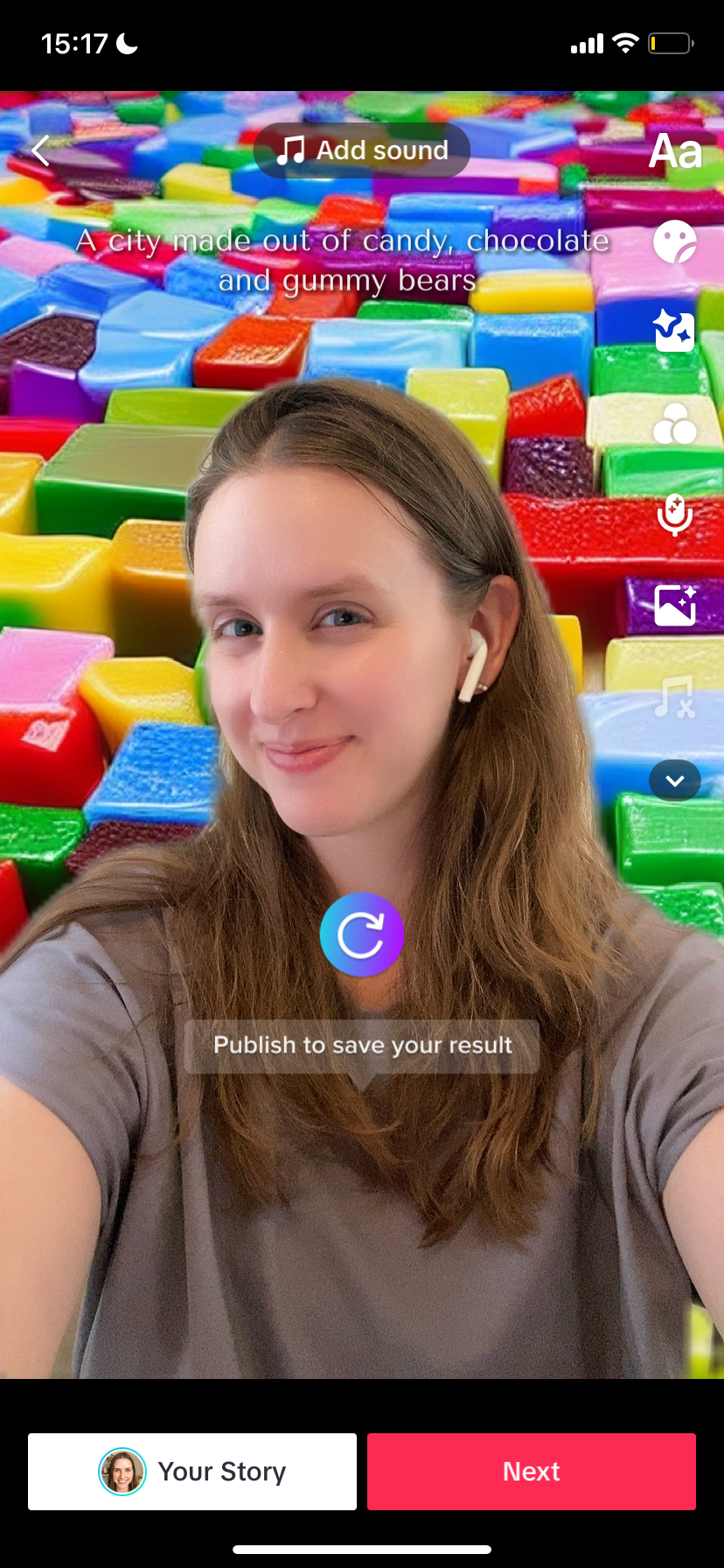 Here's what I like about the TikTok AI background filter:
TikTok Pricing
The TikTok AI backgrounds filter is free.
TikTok Verdict
TikTok and short-form video creators can save tons of time with the TikTok AI background filter.
What is an AI Background Generator?
An AI background generator is an app that uses generative AI to add a custom background to an image.
These apps can:
Some AI background generators can also generate shadows behind products for a more realistic image.
Benefits of Using AI-Generated Backgrounds
Frequently Asked Questions (FAQs)
Do I own the copyright to my AI-generated images?
You'll have to check the terms and conditions of any app you use to generate images to determine what rights you have to the image.
Which app lets me create an AI-generated background for free?
Picsart and PhotoRoom can generate low-quality images with a watermark for free. You can also generate free images with PromeAI and TikTok's AI background filter.
What's the best AI tool to change the background of my photos?
For simple background edits, Picsart is excellent. For product photos, try Booth AI or PhotoRoom.