Are you planning a trip to the beach this summer? Plotting an escape to Europe this fall? Or want to check off a bucket list trip to Tokyo?
Wherever your travel plans take you, you'll benefit from using an AI travel planner.
What's an AI Travel Planner?
An AI trip planner is like a travel agent who never sleeps.
Plug in your travel dates and destination, and the app puts together a custom itinerary for your trip.
You can even specify what kind of activities you'd like the planner to focus on, like Michelin-starred restaurants or kid-friendly attractions.
Because the app uses natural language processing and neural networks (like ChatGPT), it can understand your requests and update your itinerary accordingly.
You'll want to try one to save hours on trip planning. You can also check out an AI travel agent as well.
But with several competing options, which one should you choose to plan your next getaway?
Check out my top four picks below.
What is the Best AI Travel Planner?
Here's the full list of planners I tested out:
1. Roam Around
Easiest to Use

This AI trip planner wins the prize for the most user-friendly interface.
When you load up the app, you're presented with two words: "Where to?"
Type your destination city into the box and watch as Roam Around prints out a full itinerary for your trip in an easy-to-read story format.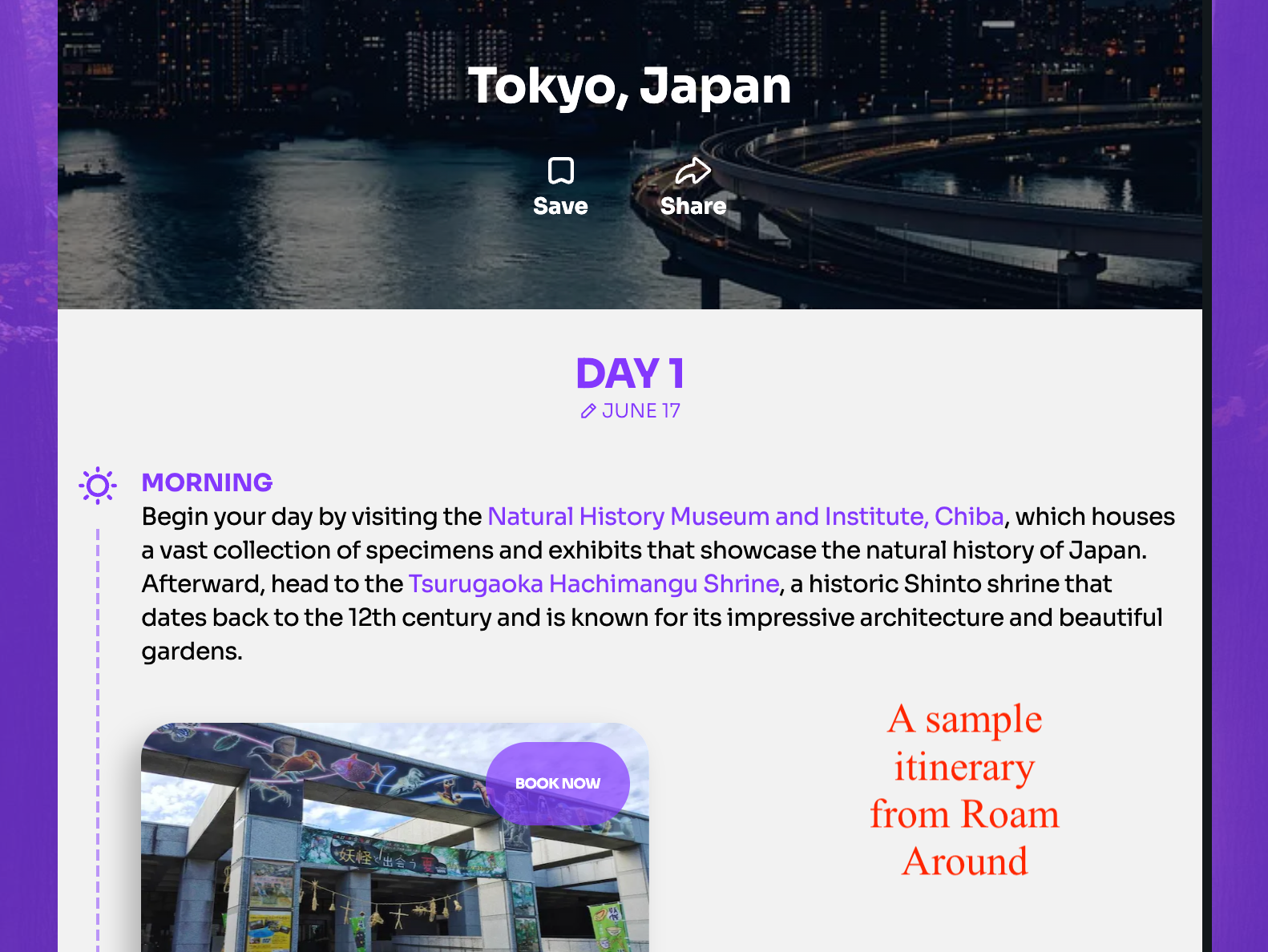 After you get the plan, you can customize it with special requests. Try "We love coffee" or "Take us to museums."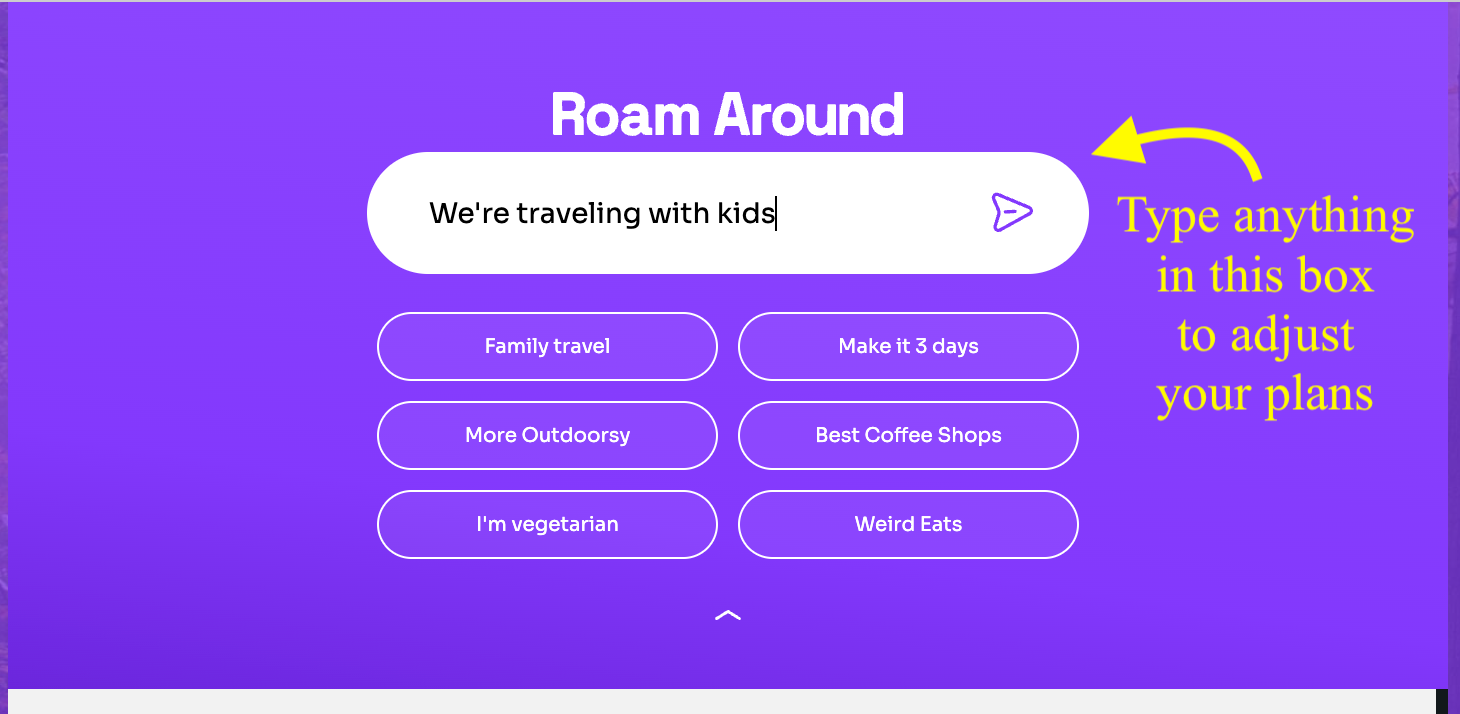 Each time you enter a request, the app will re-work your itinerary. You can continue until you're happy with the result.
Roam Around Pros and Cons
Roam Around Pricing
Roam Around is free to use.
Roam Around Verdict
Roam Around's AI trip planner doesn't have many bells and whistles, but it's perfect for people who want something simple that works. As someone that travels a lot, this gives you a nice starting point for your trip planning.
2. ForgeMyTrip
Helpful Features

Forgemytrip's AI trip planner makes things easy by including some helpful extra features.
ForgeMyTrip Test
Enter your destination and dates and click "Generate Itinerary."

Then add additional details about your trip, like: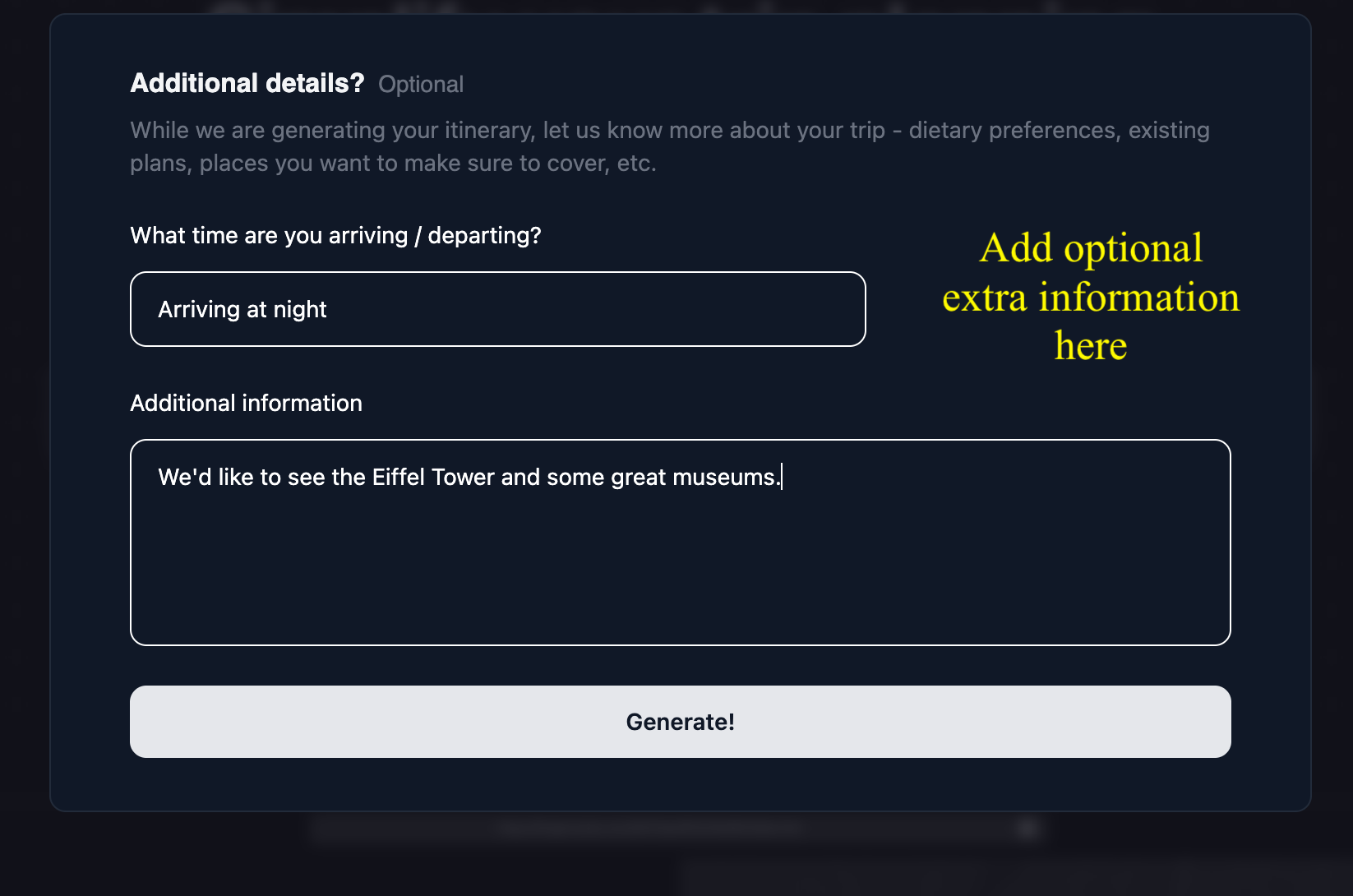 After this screen, you'll get a finished itinerary with a map and other nice features.

ForgeMyTrips Pros and Cons

ForgeMyTrip Pricing
Forgemytrip is free to use.
ForgeMyTrip Verdict
Forgemytrip is great for putting together an itinerary and learning about each attraction. But it might take a few tries to get something you're happy with.
3. Traivl
Multi-City Travel Plans

Both apps I reviewed above are great for single-destination travel. But if you're going to multiple cities on your trip, you'll want to try Traivl's AI trip planner.

Not only can you plan to visit multiple cities, but you can also set detailed parameters, like: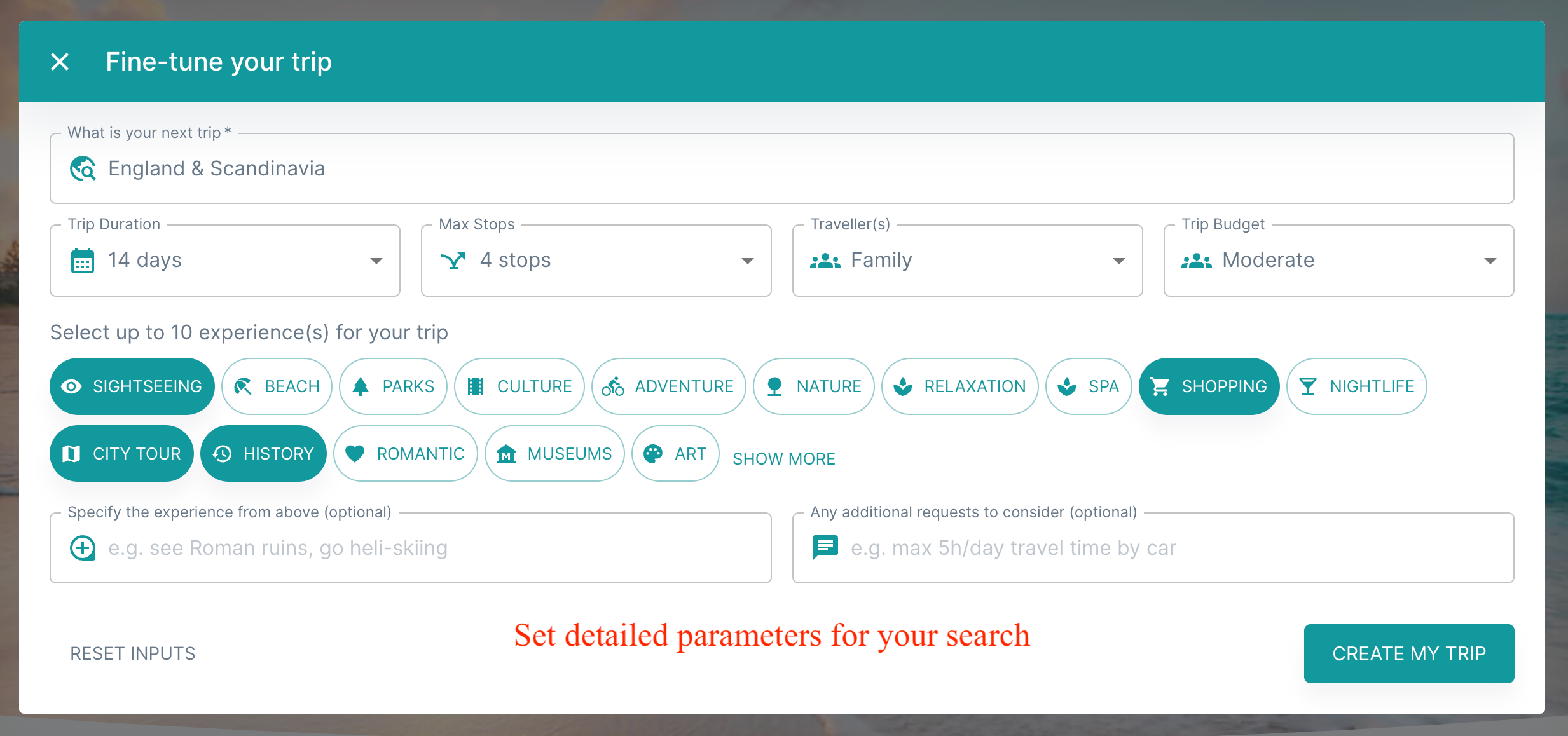 Once you've chosen your settings, you'll get a detailed page with your travel itinerary.
Traivl Pros and Cons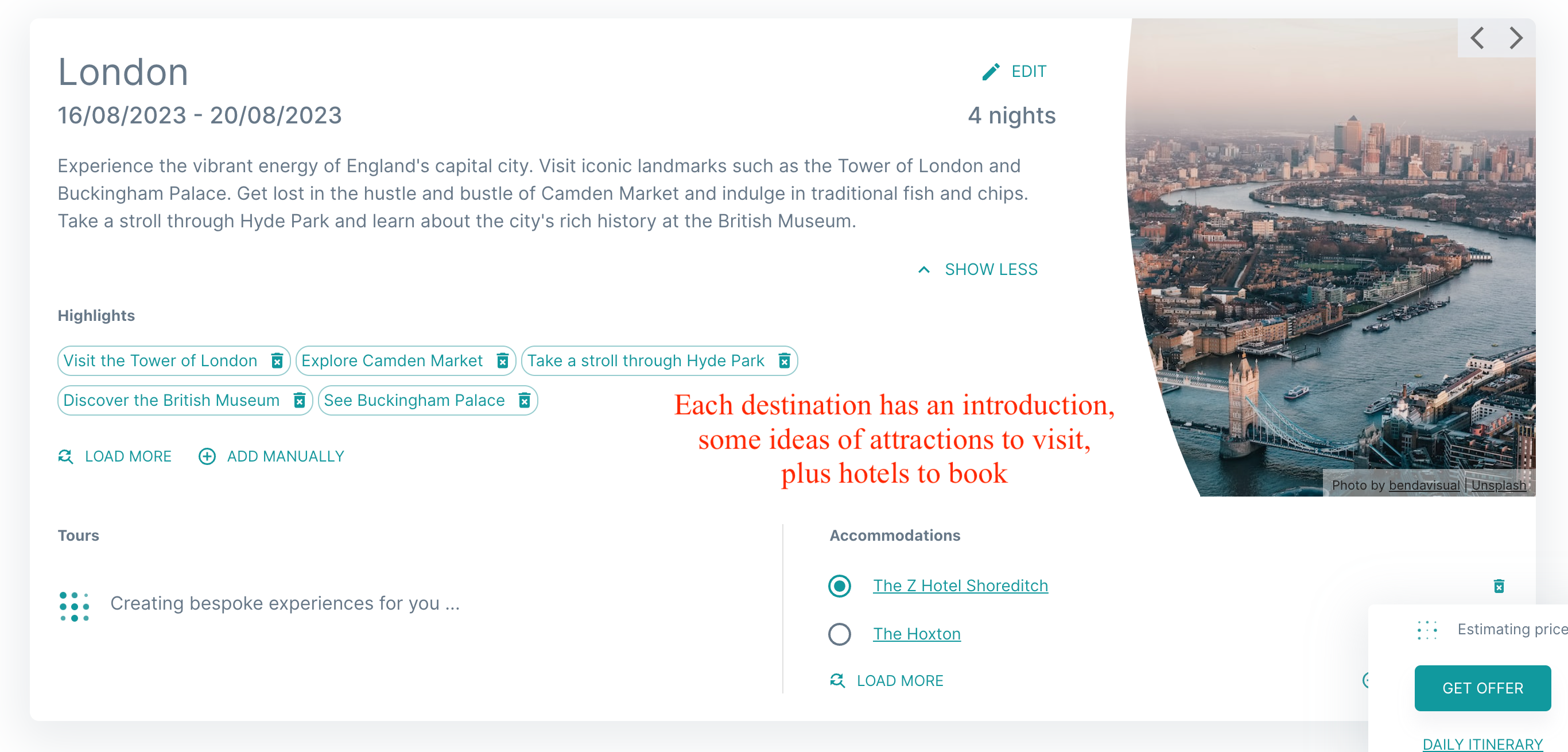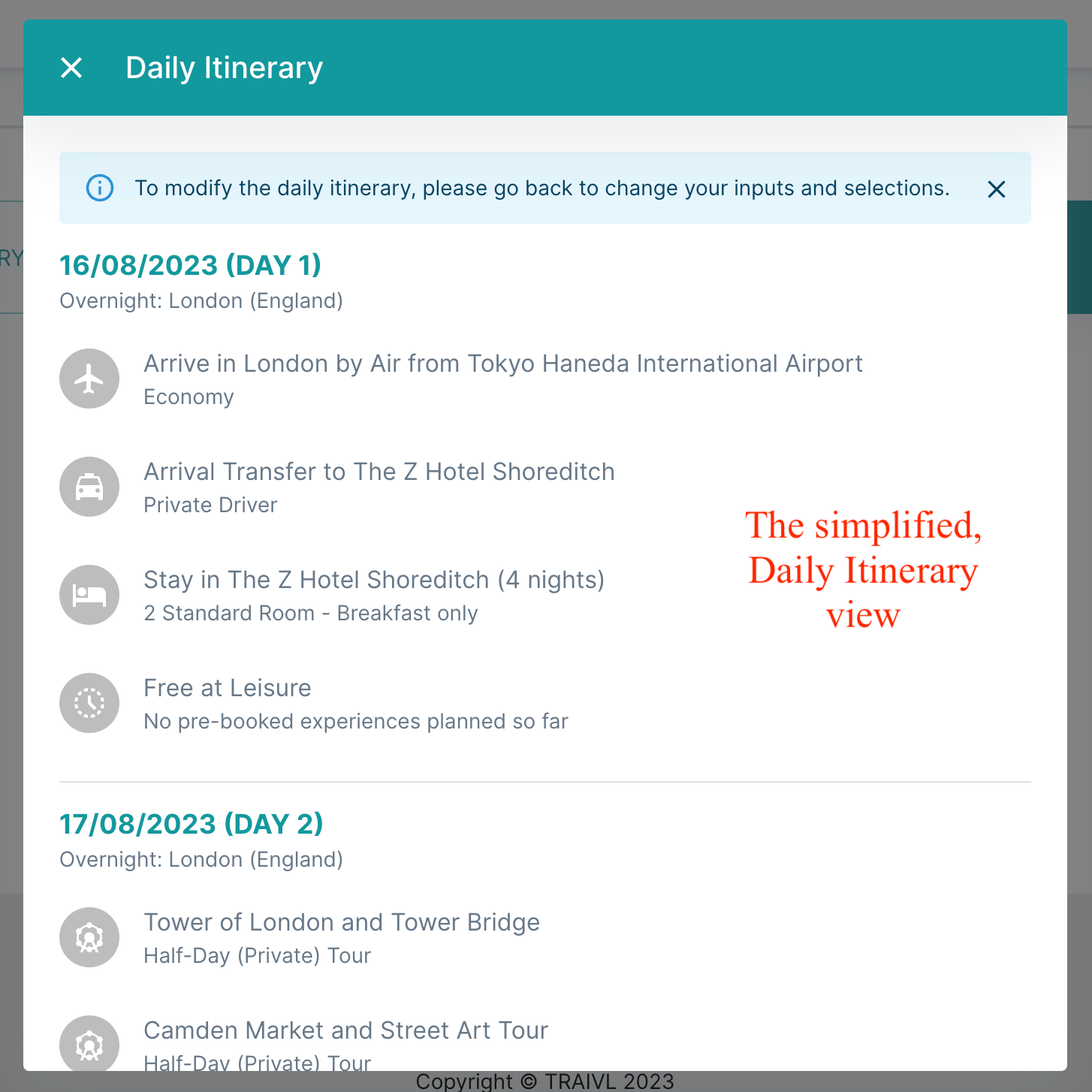 Traivl Pricing
Traivl is free to use.
(It seems like they're working on paid travel plans, which might become a feature in the future.)
Traivl Verdict
For planning a multi-leg trip, including how to travel to and from each destination, Traivl is the best choice.
4. Skoot
Family-Friendly Itineraries

Skoot's travel planning tool serves a specific audience: families who travel together.
Created by Rob & Sam, London-based parents of 2 boys, the app seeks to remove some of the stress of planning a family vacation.
Besides providing an AI trip planner called Skootbot, the site also features numerous articles with family-friendly travel and activity ideas.
Skoot Features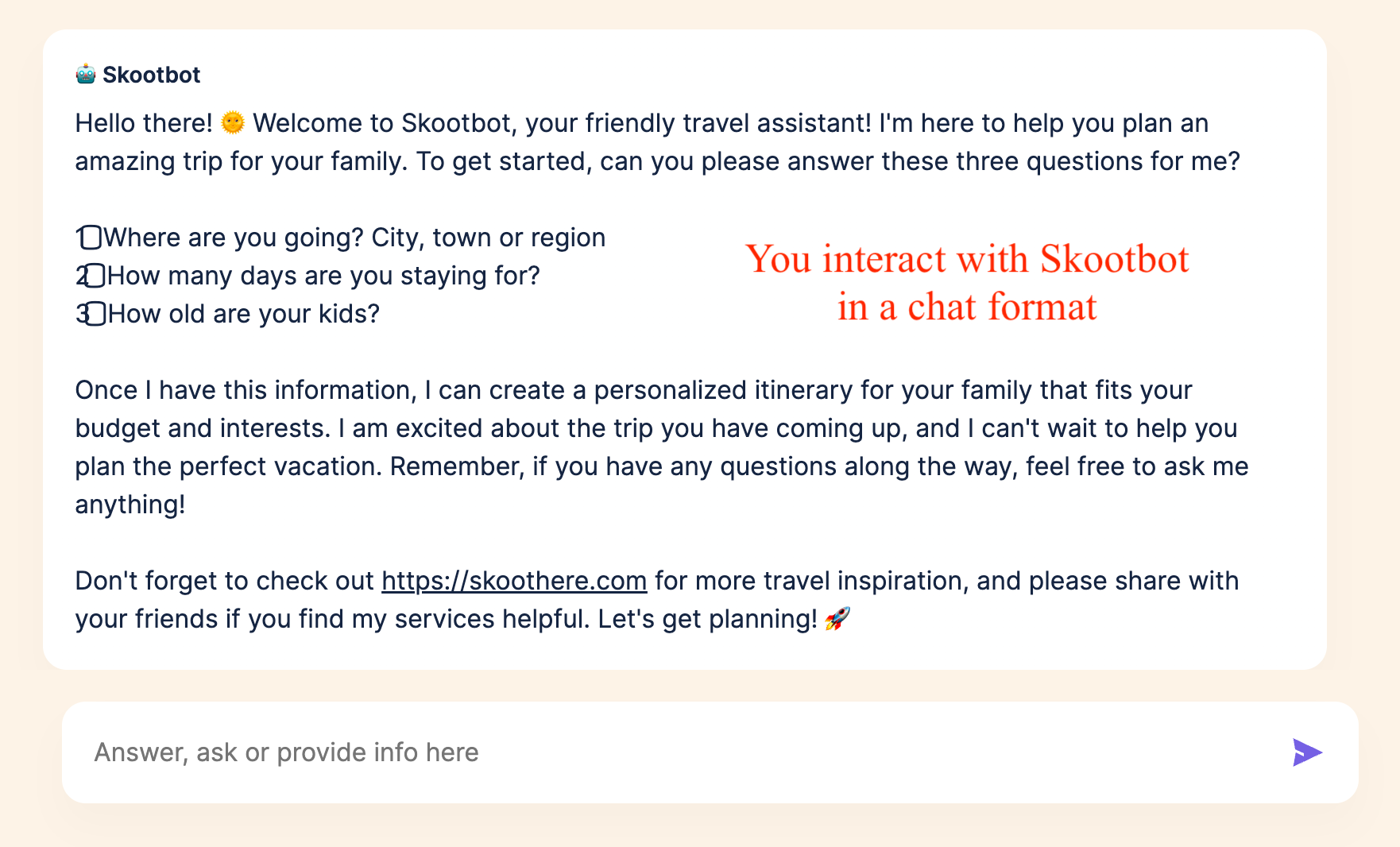 Skoot Pricing
Skoot is free to use.
Skoot Verdict
While I like the concept of kid-friendly travel plans, I don't think this AI trip planner provides much more than other options. But having discounted travel deals and family-friendly blog articles might make it worth it for some families.
Frequently Asked Questions (FAQs)
Is there an AI tool that makes travel itineraries?
Several! Find reviews for Roam Around, Forgemytrip, Traivl, and Skoot in this blog post.
Are AI trip planners free?
Most are free. Some partner with travel companies, which probably brings in affiliate income when you book through them.