Best AI Product Photography Tools for Online Shops & Brands
Last Updated on September 8, 2023
If you sell products online or run an eCommerce store, then you already know that product photos can make or break your sales.
Yet, if you've ever tried to take product images on your phone or hire someone to take them for you, you know how time-consuming and expensive it can be. Either you're manually taking the photos and editing them, or you have to hire a pricey product photographer.
That's why new developments in the best AI product photography tools are so exciting.
With this new technology, you can go from this to this, in just a few clicks:
Keep reading for my reviews of the top 3 AI product photography apps available right now, so you find the right one for your business.
What is the Best AI Product Photography App?
1. Pebblely
Jewelry & Packaged Products

Pebblely's AI product photography generator is packed with features to create the exact images you want.
It's best for creating lifestyle images featuring jewelry and packaged products, like candles, skincare, supplements, drinks, and perfume.
So, if you're scratching your head on how you're going to come up with another month's worth of ad and social media content, this is a great AI tool to start with.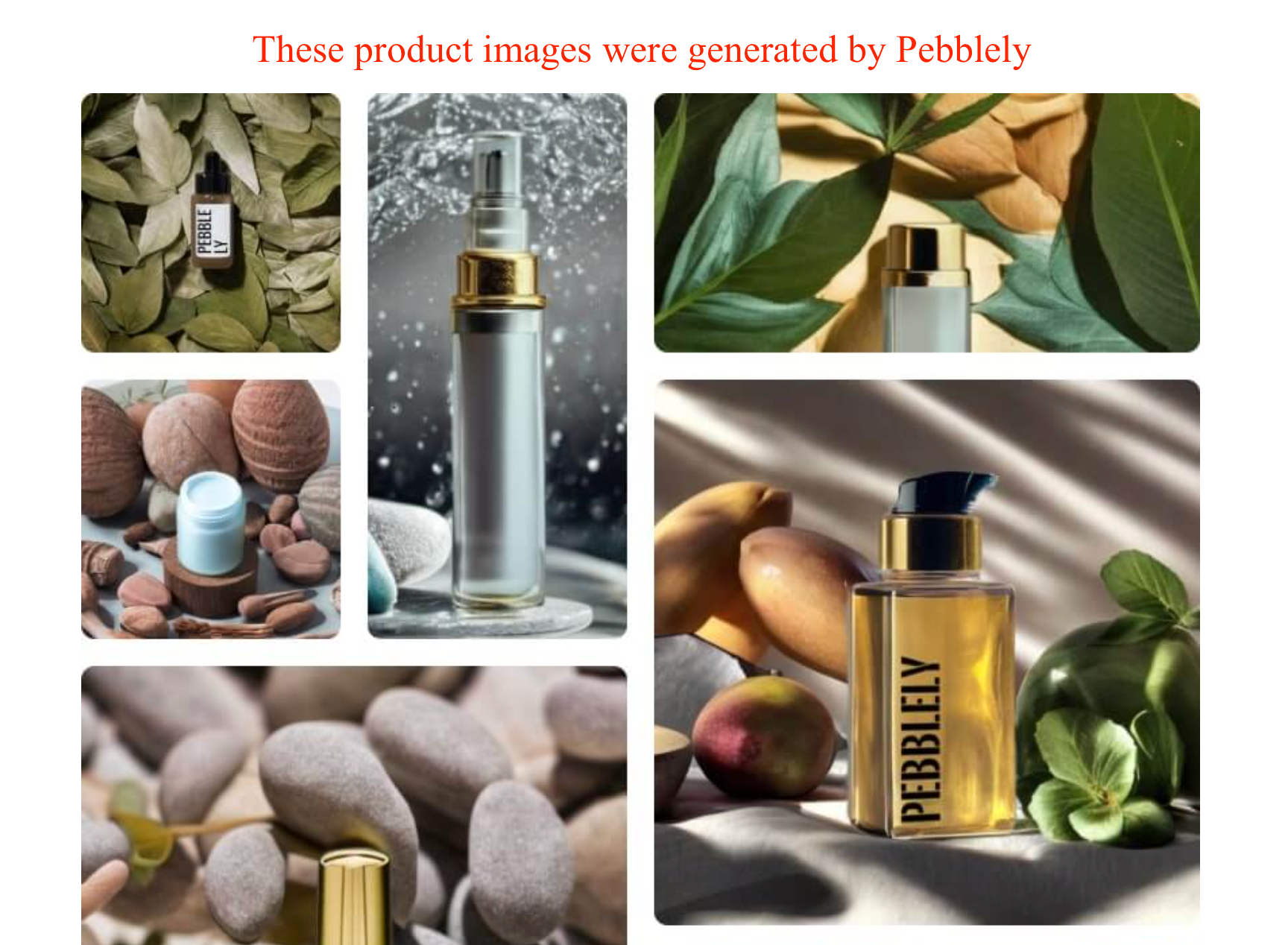 Pebblely Pros & Cons
(Oh, and the sample image at the top was generated by Pebblely.)
Pebblely Pricing
Paid plans start at $19 a month for 1000 images. Try it for free with 40 images a month and basic features.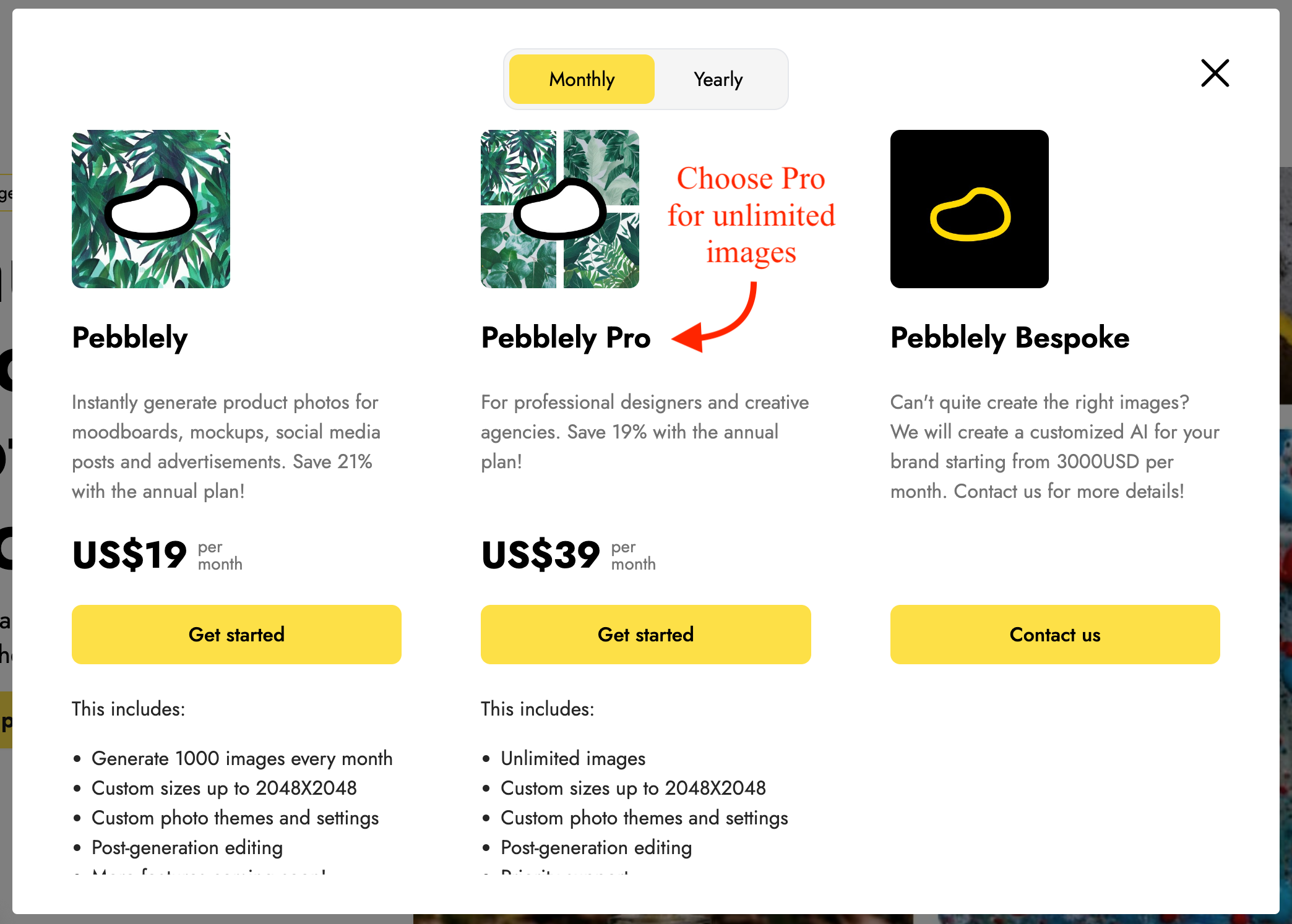 Pebblely Verdict
Get creative with Pebblely's advanced features and create a consistent, branded feel for your product photos.
2. Booth.ai
Lifestyle & Clothing Products

Booth.ai is an AI product photography app for clothing, accessories, lifestyle products, and furniture.
This is one of the most advanced AI product image generators I've seen—it generates lifelike models wearing your clothing or fashion items. You can see an in-depth Booth AI review with a lot more tests.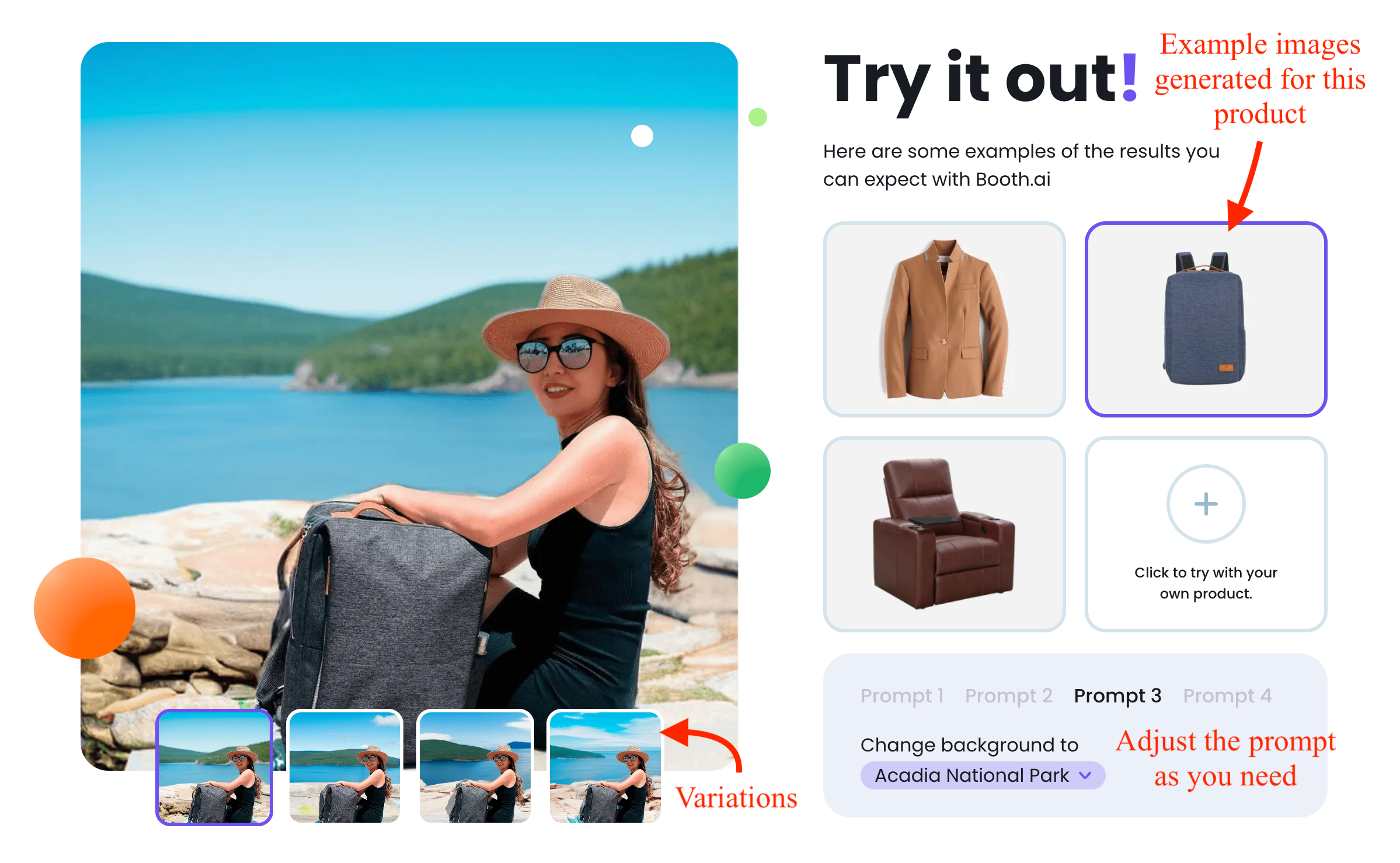 Booth AI Pricing
Booth.ai's plans start at $25 per month for 100 credits. (Learn more about Booth.ai's credit system here.)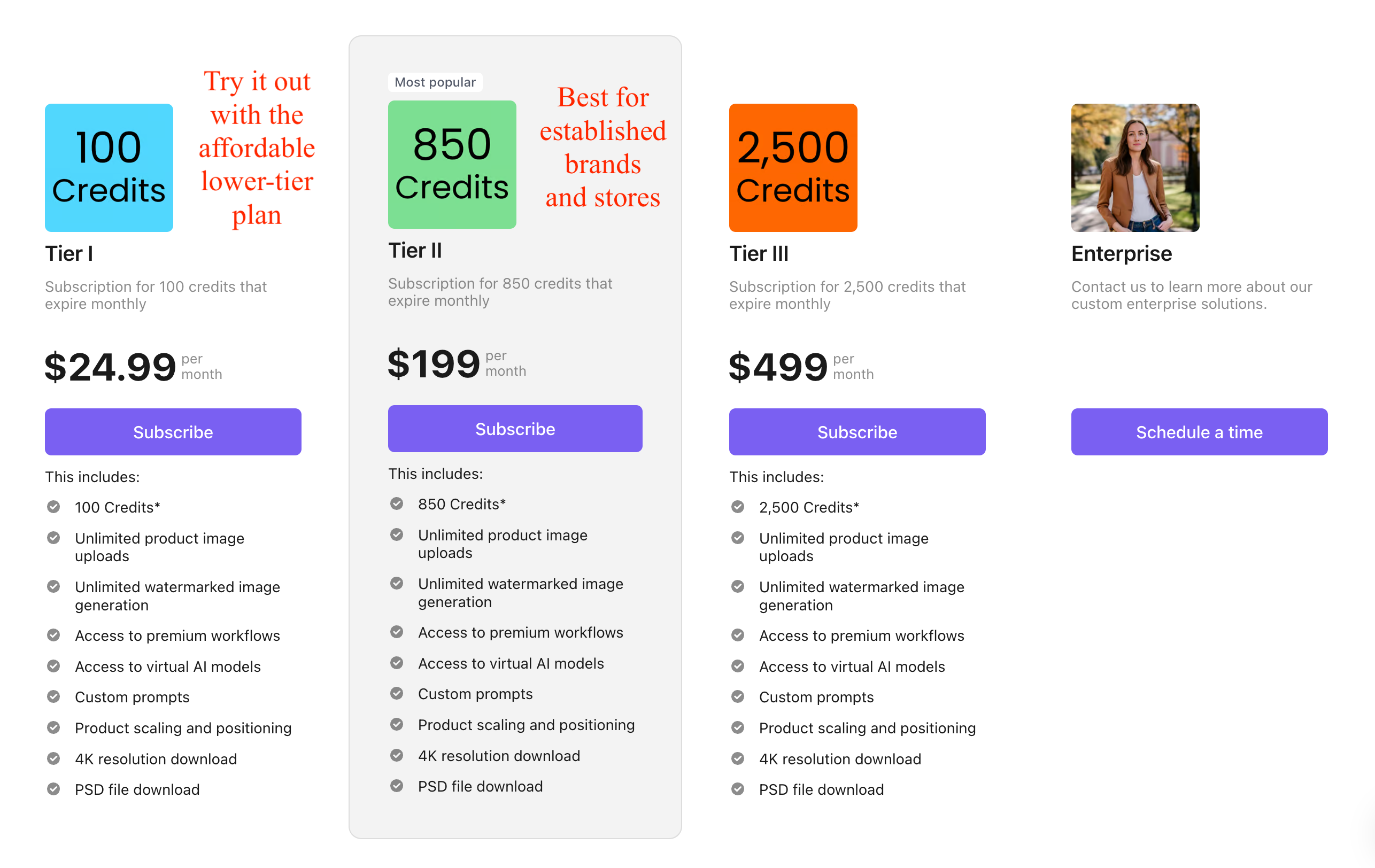 Booth AI Verdict
If you need models wearing your clothing or ultra-realistic shots of your products, Booth.ai is worth the investment.
3. CreatorKit
Best for Shopify

CreatorKit is an AI product photography app built for the Shopify platform. So if that's your jam, then I would trial CreatorKit with your product to see what type of success you find.
CreatorKit Features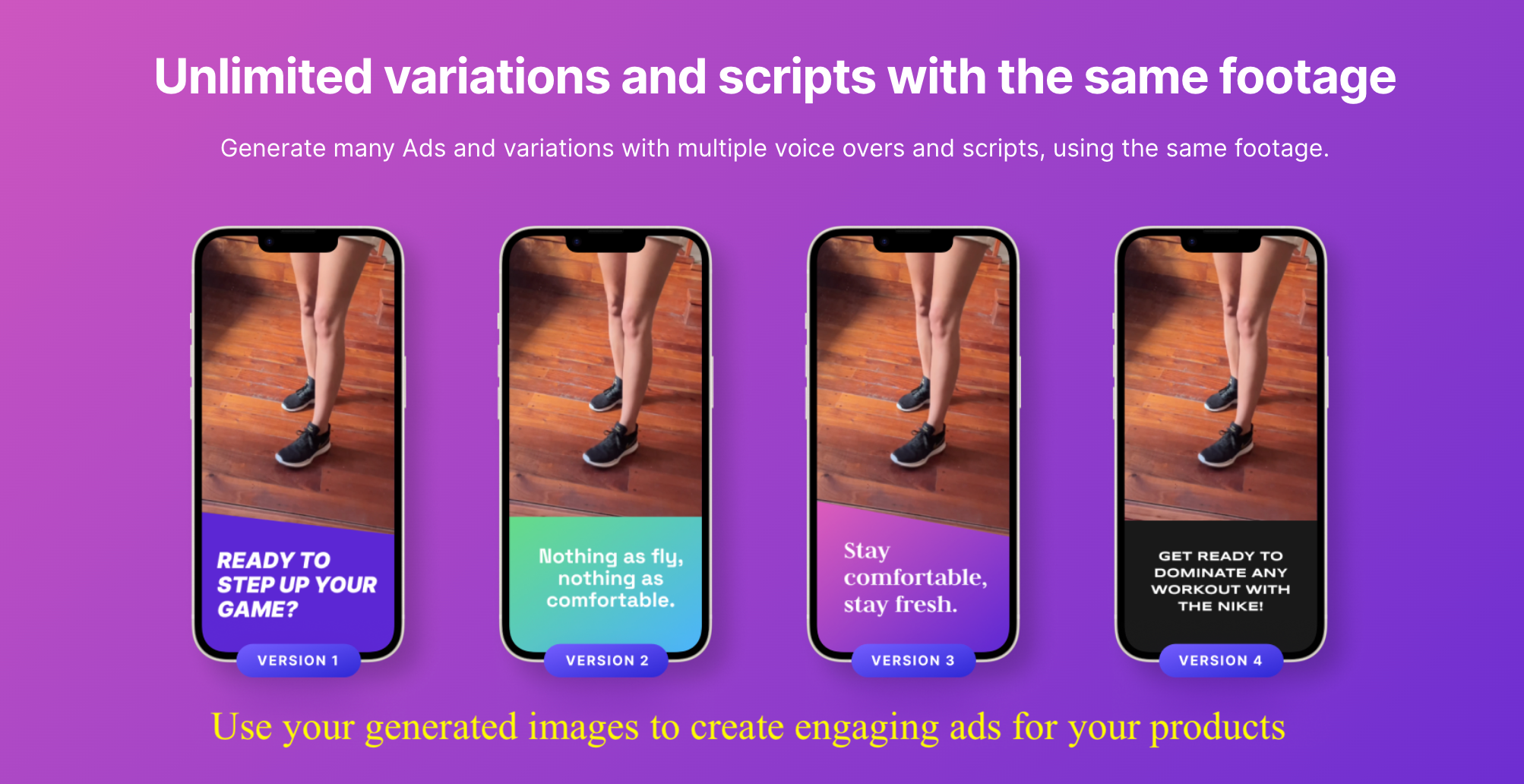 CreatorKit Pricing
Paid plans start at $29 per month, but you can start for free.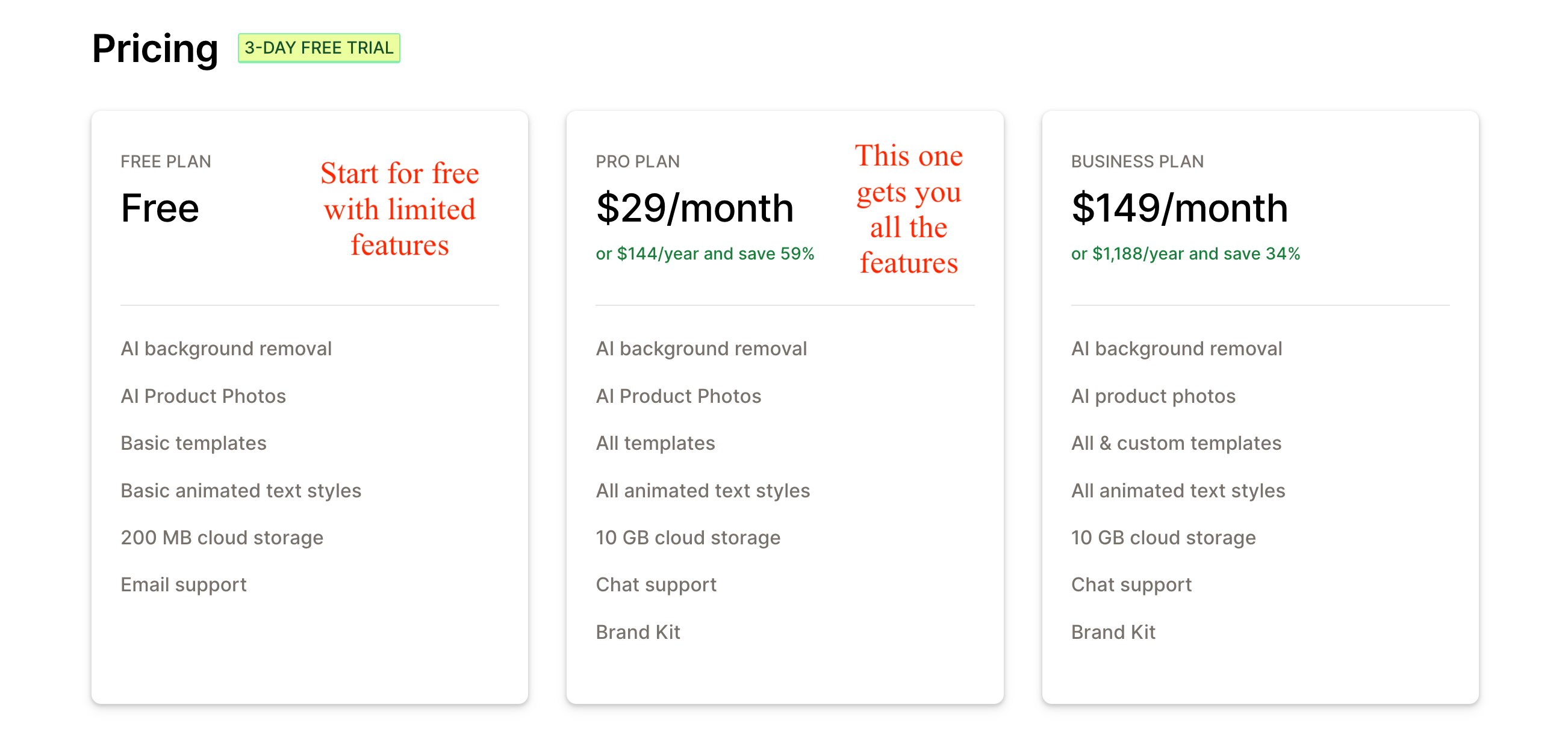 CreatorKit Verdict
Shopify users who want to save time on their product photo workflow should definitely check out CreatorKit.
Now, currently there are only three competitors really worth reviewing. But, with how many photos companies need to churn out for their digital marketing, I'll be keeping my eye out for new product photography software!
What is AI Product Photography?
AI product photography apps use generative AI technology to generate realistic-looking backgrounds and scenes for your products based on a prompt.
To use, upload a photo of your product (the app crops the image automatically), choose what type of image you want, and click "Generate."
This makes it look like you took professional product photos in a studio or on location, but it was simply drawn by a computer.
Frequently Asked Questions (FAQs)
Can you use AI for product photography?
Yes! AI product photography apps can generate professional-looking scenes featuring your real product photos.
Can I create lifestyle images with AI?
Yes, you can. I recommend Booth.ai, Pebblely, or CreatorKit.
Can I use AI-generated photos in my online store?
AI-generated product photos are great for showing off your products in a beautiful setting. Make sure to use a dedicated product photo generator like Pebblely or CreatorKit, not a generic AI photo tool.