3 AI Landscape Design Tools to Transform Gardens and Yards
Last Updated on September 7, 2023
You dream of a luscious green lawn, beautiful flower beds, or a relaxing stone patio with a fire pit and chairs.
Or maybe it's your job to plan a beautiful oasis for clients with a specific budget in mind.
Whatever your purpose is, you can streamline your planning and designing process with the best AI landscape design tool.
These tools use AI to make generating and editing landscape designs easy, so you can make your dreams a reality.
Now let's take a look at the top 3 AI landscape design tools available on the market right now.
What is the Best AI Landscape Design Tool?
Here's a quick list of the AI tools available now.
Best AI Landscape Design Tools:
1. iScape
Best for Professionals

iScape is a professional landscape design tool with some really helpful AI-enhanced features.
You can use the 2D editor to add plants and garden features to a photo or add items in 3D with the AR (augmented reality) designer.
iScape Features
iScape Pricing
Go Pro for $30 a month, or start for free with limited features.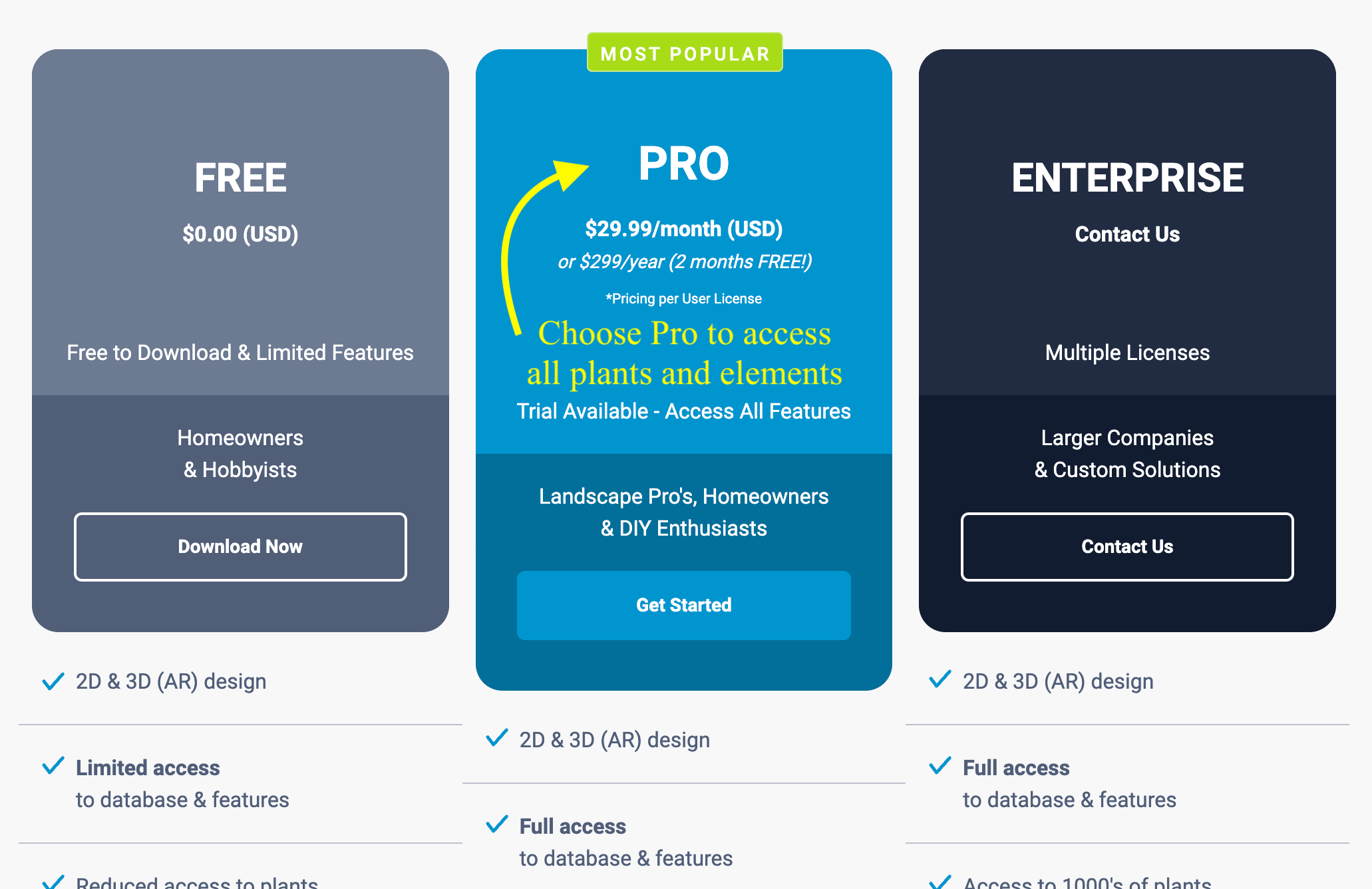 iScape Verdict
Professionals and homeowners alike can save time by planning landscape designs in the iScape app with all of its features. I just wish they had it on desktop as well.
2. DreamzAR
Great for DIYers

DreamzAR helps you design your backyard or garden with the help of AI and augmented reality. It lacks some of the professional features of iScape but has a more affordable price to match.
Simply fill out a prompt and watch it spit out ideas for you.
DreamzAR Pros and Cons
DreamzAR Pricing
DreamzAR is affordable at $15 a month or $150 per year. You can download the app and try it out for free with limited features. (Find pricing details inside your app store of choice.)
DreamzAR Verdict
DreamzAR not only has a 2D and 3D landscape design feature but also generates landscape ideas with an AI image generator, all for a super affordable price.
3. REImagine Home
Best Idea Generator

REImagine Home is a browser-based app that helps you plan landscaping projects with AI. I've fully reviewed their platform particularly in my AI interior design tool article., as that's their primary focus. However, they do offer landscaping features as well.
How to use: Upload a picture of your room or landscape, let REImagine Home know what's in the photo (kitchen or backyard, for example), and choose a style you'd like the app to generate a new design in.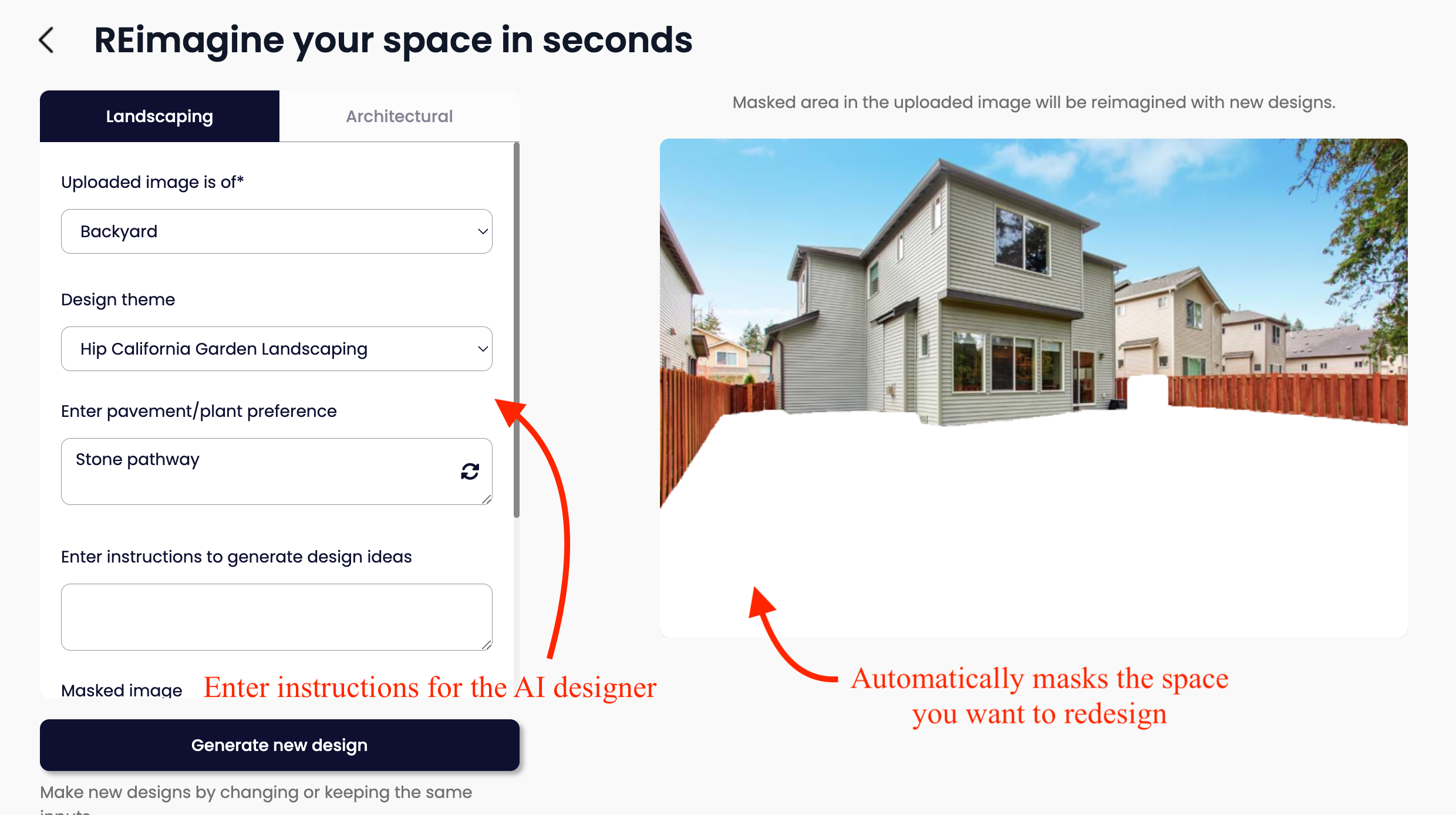 REImagine Features
REImagine Pricing
Download watermark-free, high-definition images by buying credits. Credit packages start at $19 for 10 images (and they never expire).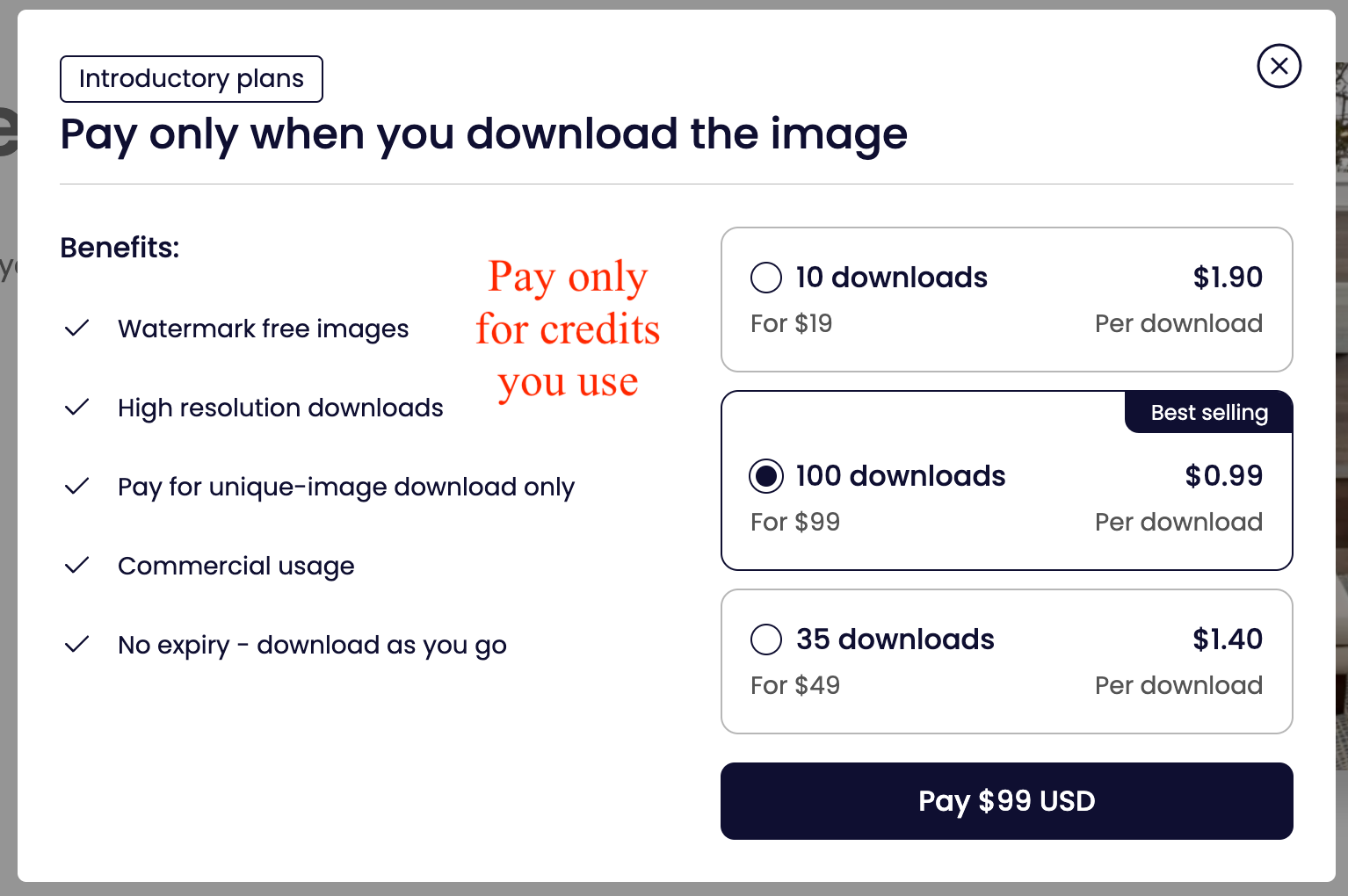 REImagine Verdict
REImagine Home is a powerful AI image generator for your next landscaping project. Use it to generate new ideas and get inspiration for what's possible in your space.
What is an AI Landscape Design Tool?
An AI landscape design tool uses AI technology, neural networks, and machine learning to automate the process of creating landscape and garden designs.
Benefits of AI Landscaping Tools
Provide an augmented reality filter where you can place plants and elements into your yard and view them in 3D through your phone camera
Generate new designs on top of existing photos of your landscape using generative AI technology (plus, you can add custom prompts to get the designs you want)
Frequently Asked Questions (FAQs)
Is there an AI for landscape design?
Yes! Check out this review article for the top 3 AI landscape design apps available right now.
What is augmented reality, and how is it used in landscape design?
Augmented reality is a way of viewing your surroundings through a camera lens with additional elements added in. In landscape design, you can add plants or garden decor with an AR visualizer and see how they would really look in your space.
Can I generate landscape design ideas with AI?
Yes, you can! Both DreamzAR and REImagine Home can generate ideas for you with AI.
Will AI tools ever replace landscape designers?
Not likely! While AI tools are good at generating ideas or giving you tools to make the work easier, they can't judge whether a design is good or whether it will work in the designated space.
What is the best landscape design app for free?
REImagine Home lets you generate designs for free, and you'll only pay to download watermark-free images.